Erotic Deborah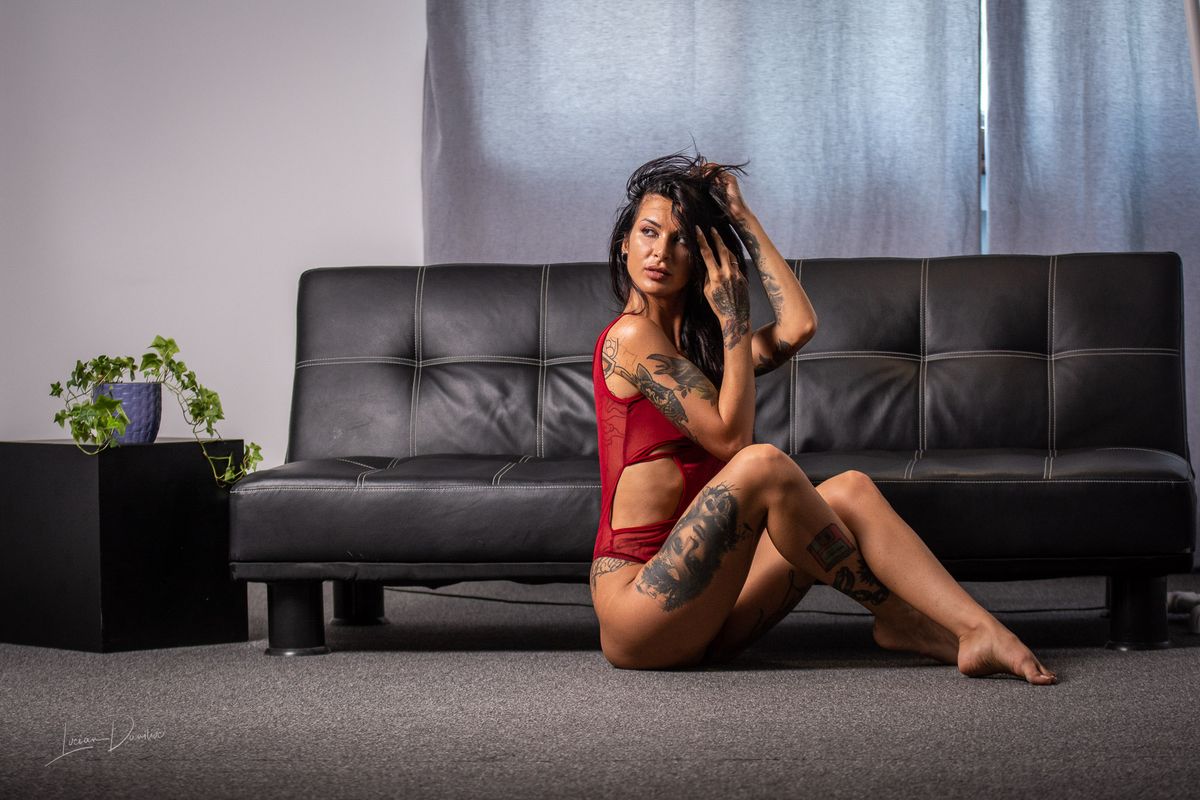 Gipsy Deb is an Italian model that joined the Suicide Girls community in 2015. Thanks to Gabi Gogiu who got in touch with her and organized a photo-shoot, I got two full days of shooting with Deborah, also known as Gipsy Deb.
The venue was an apartment turned into a photo studio, somewhere in central Bucharest.
Since this set has some pretty explicit photos, to view the second part you'll have to sign up (it's free).
We started with a warmup session by the balcony door.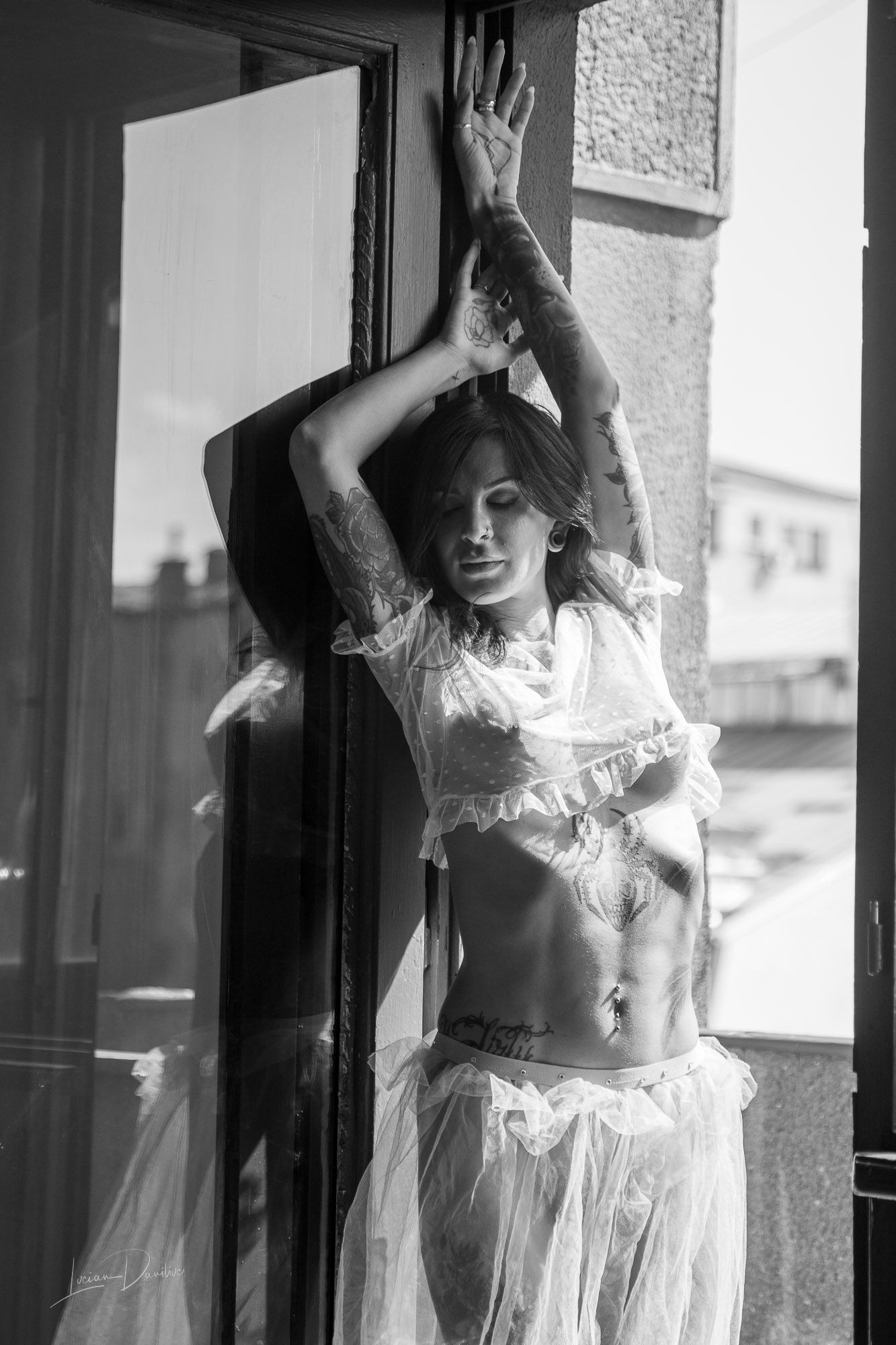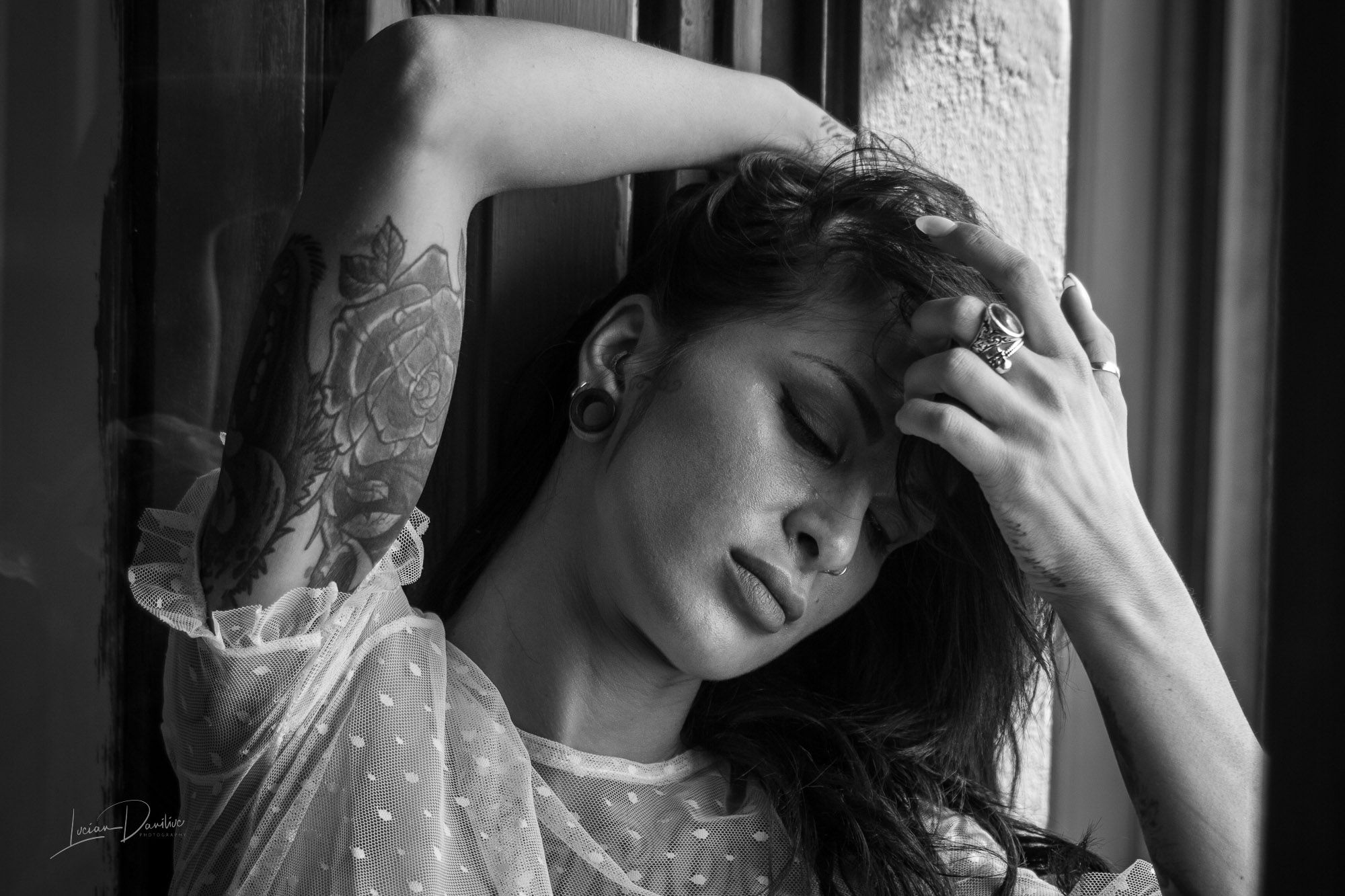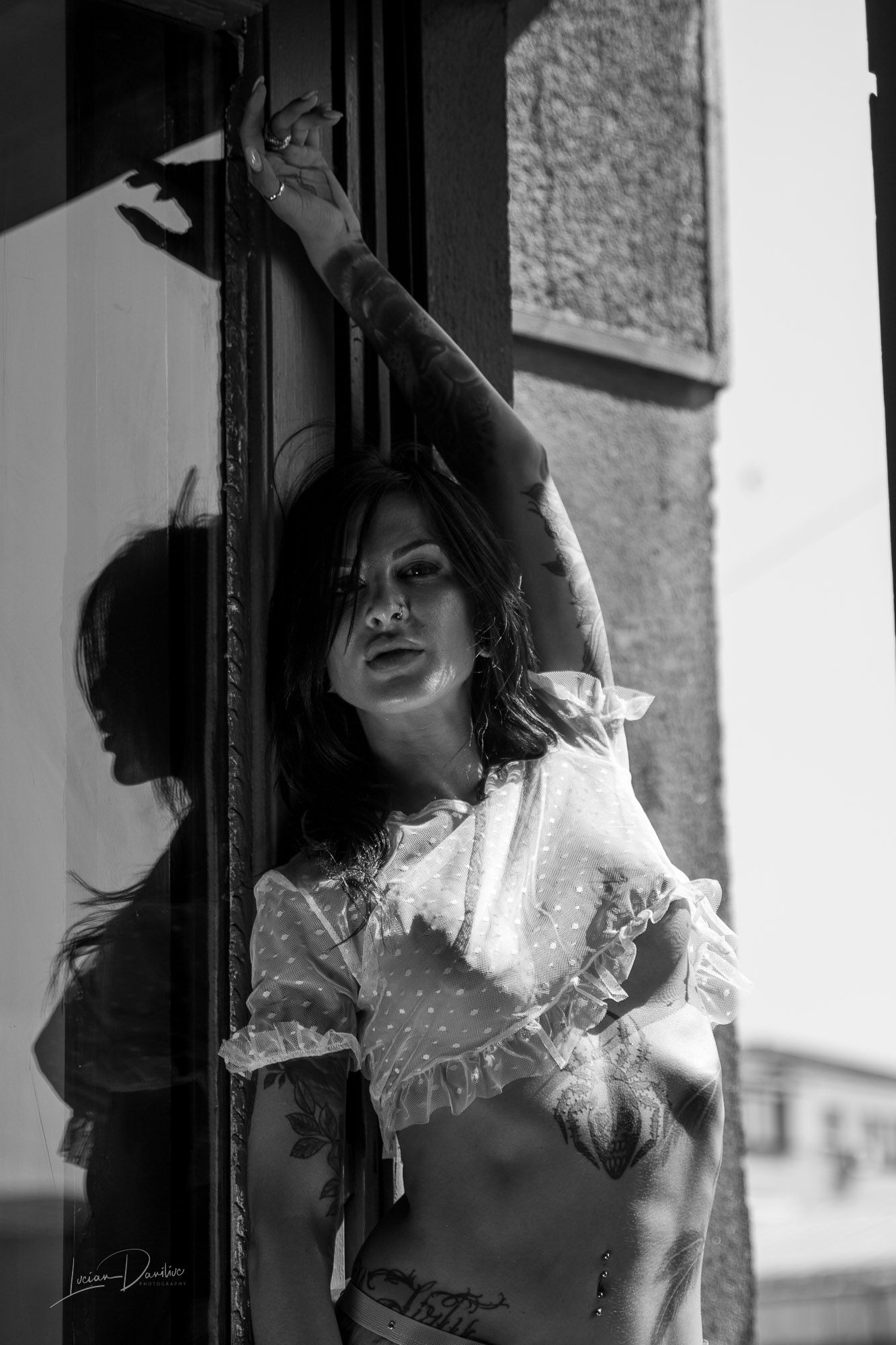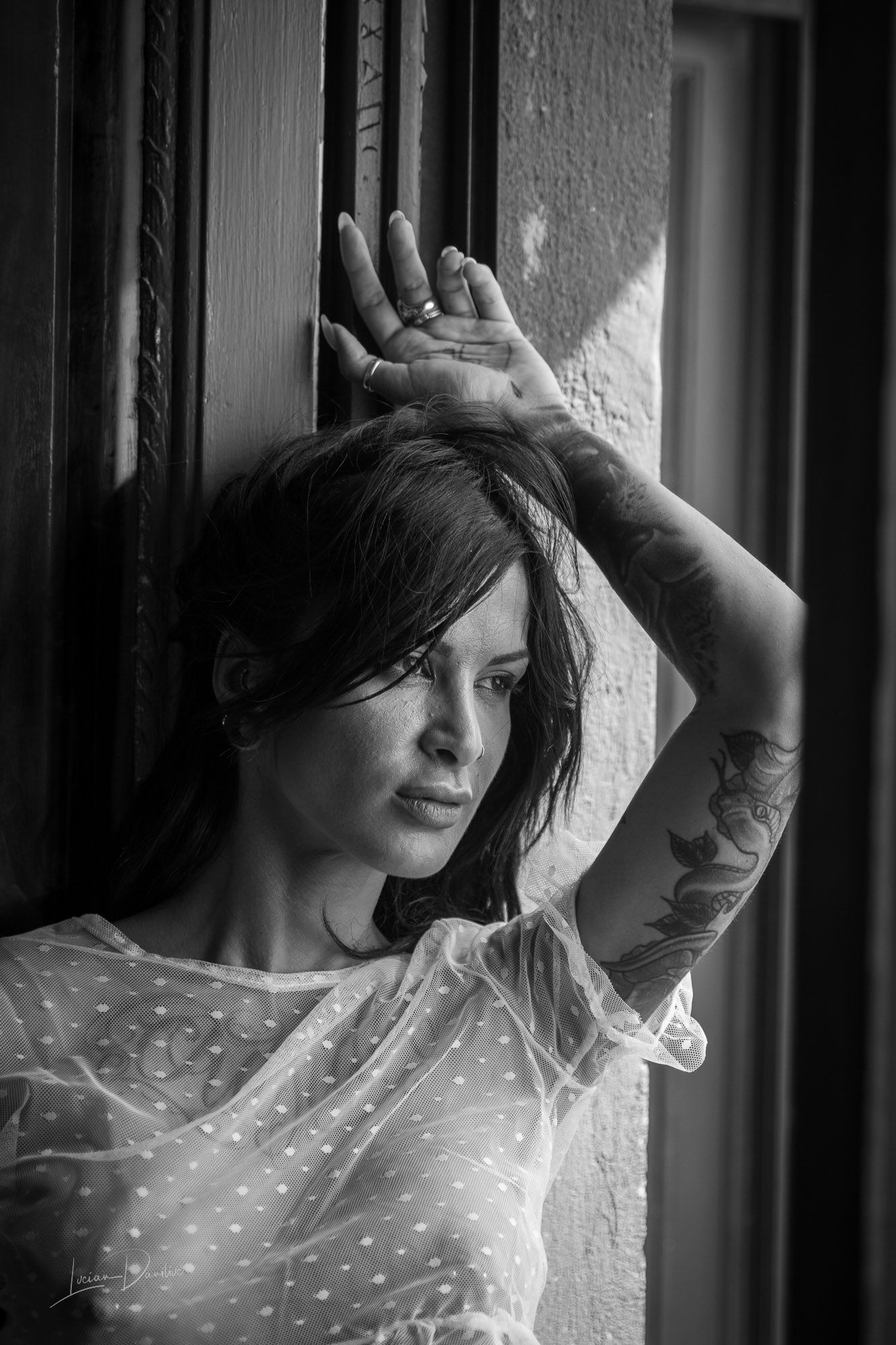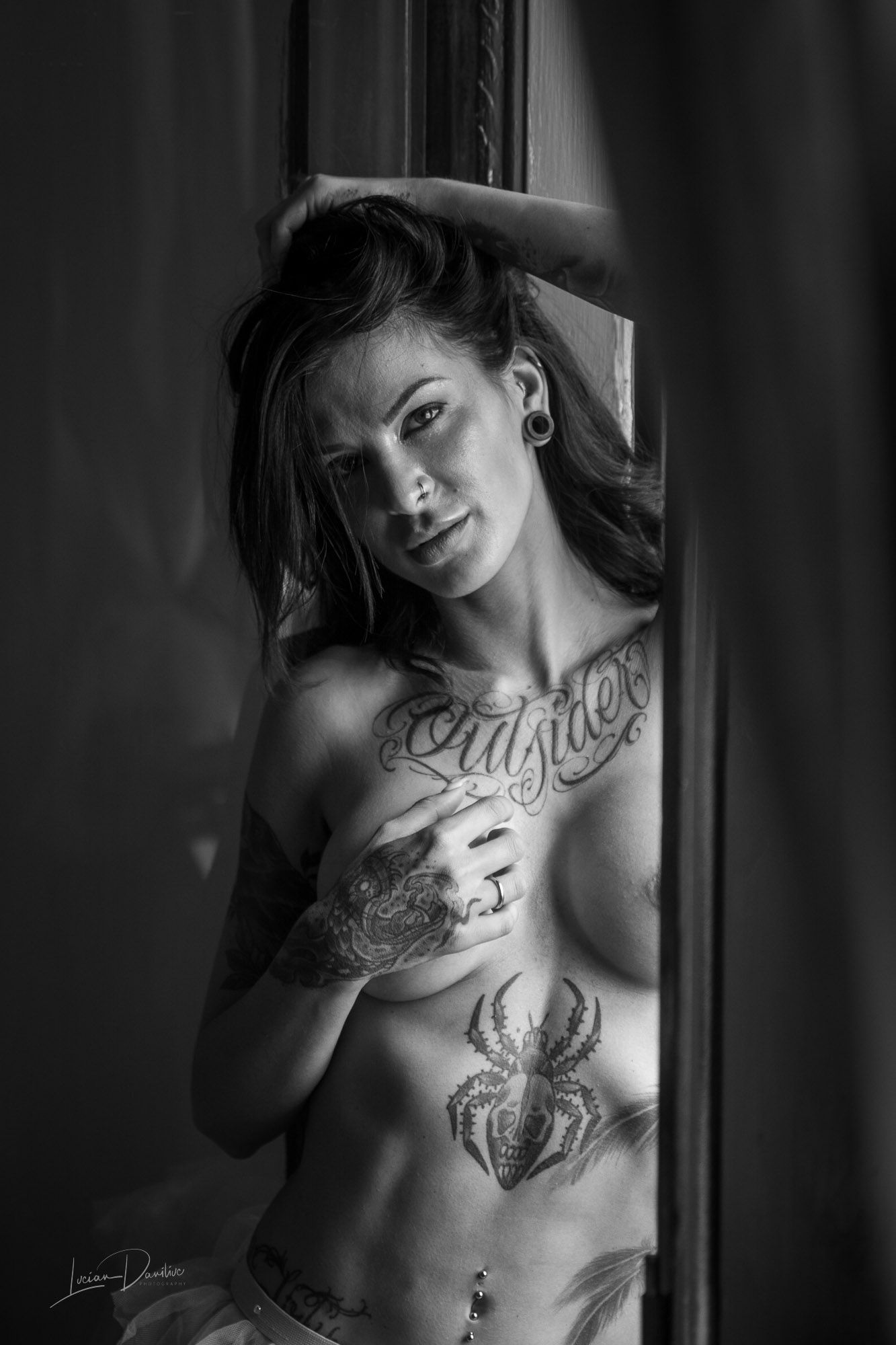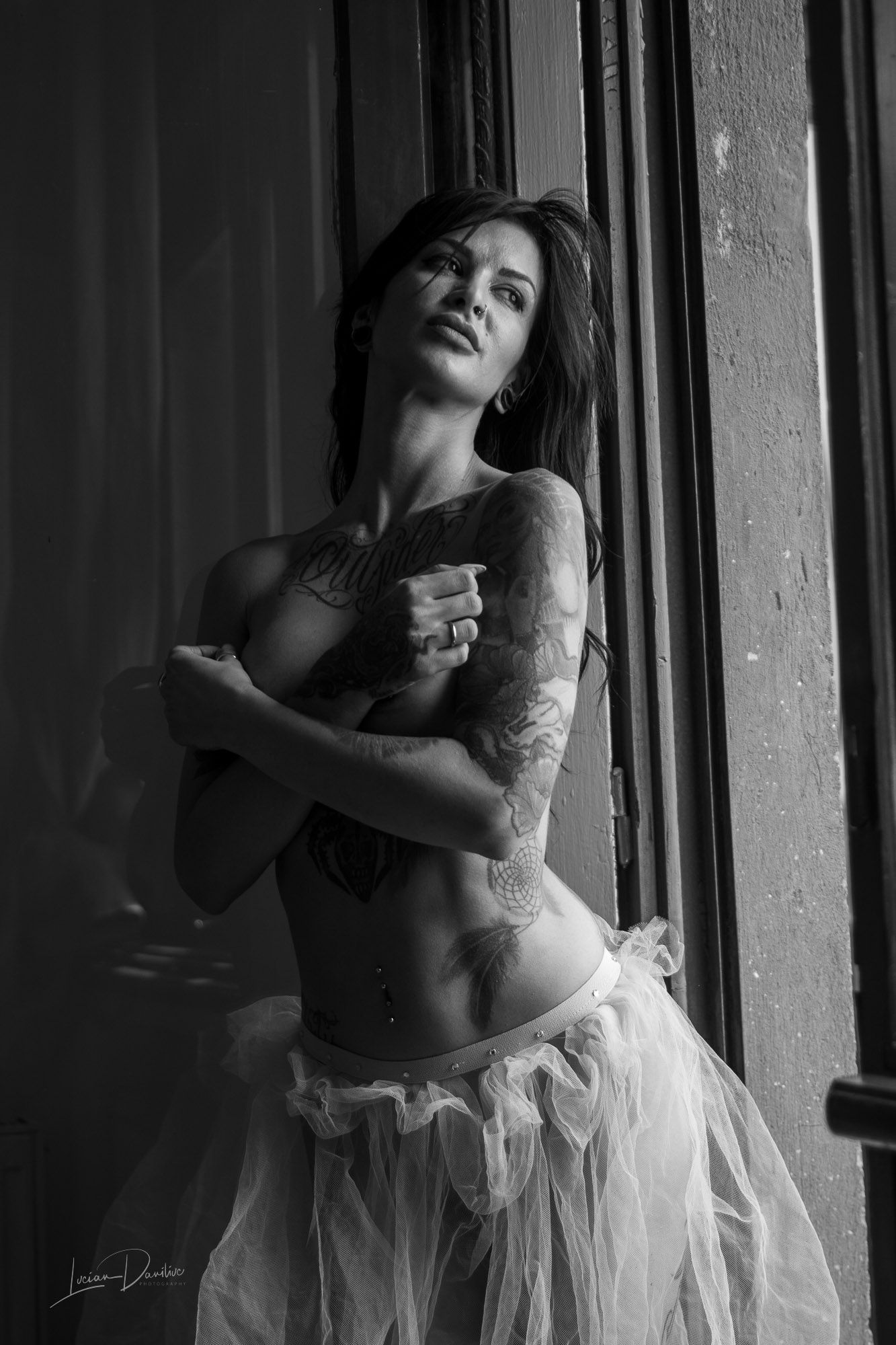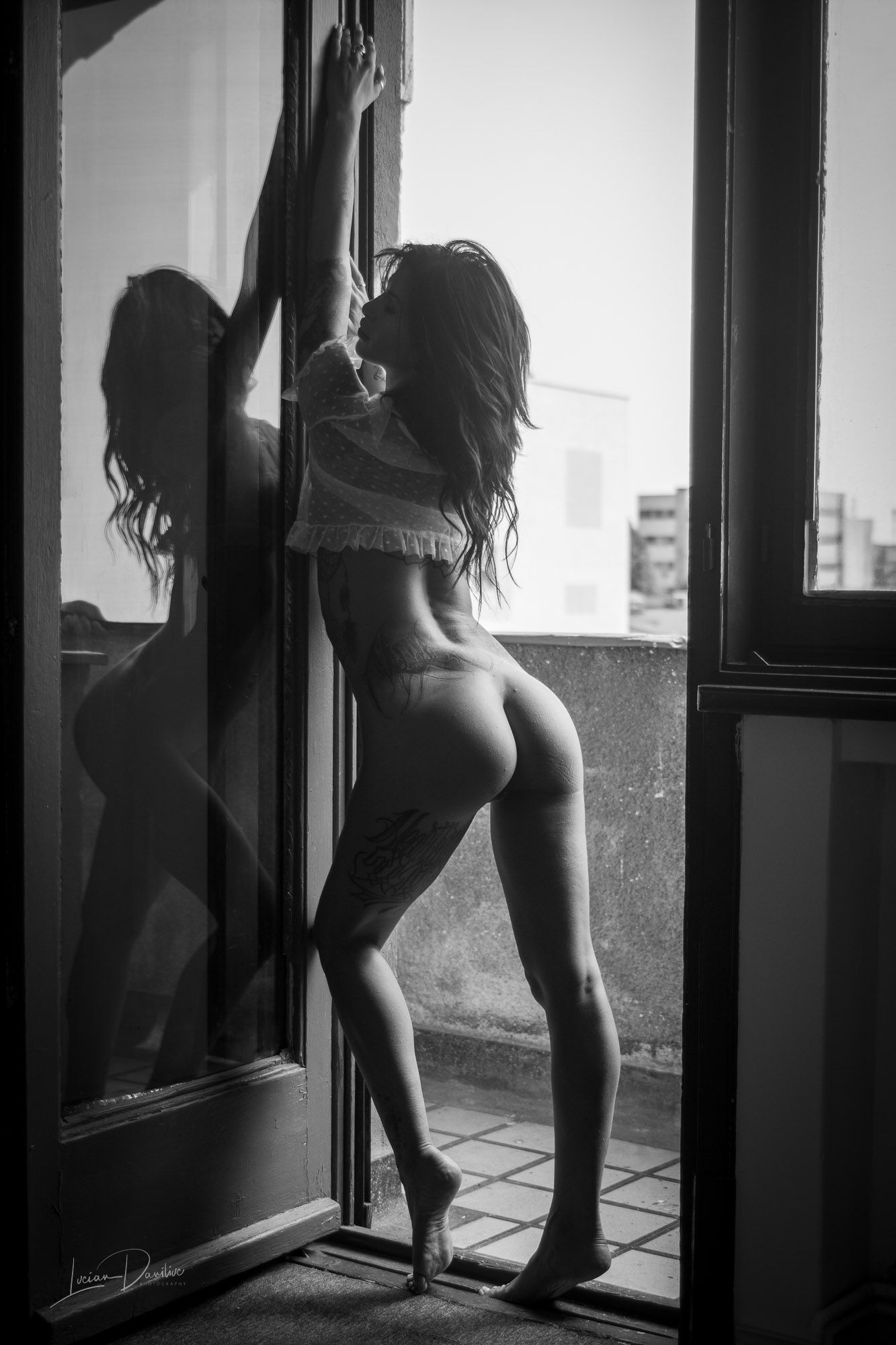 Second set was on the bed in the same room.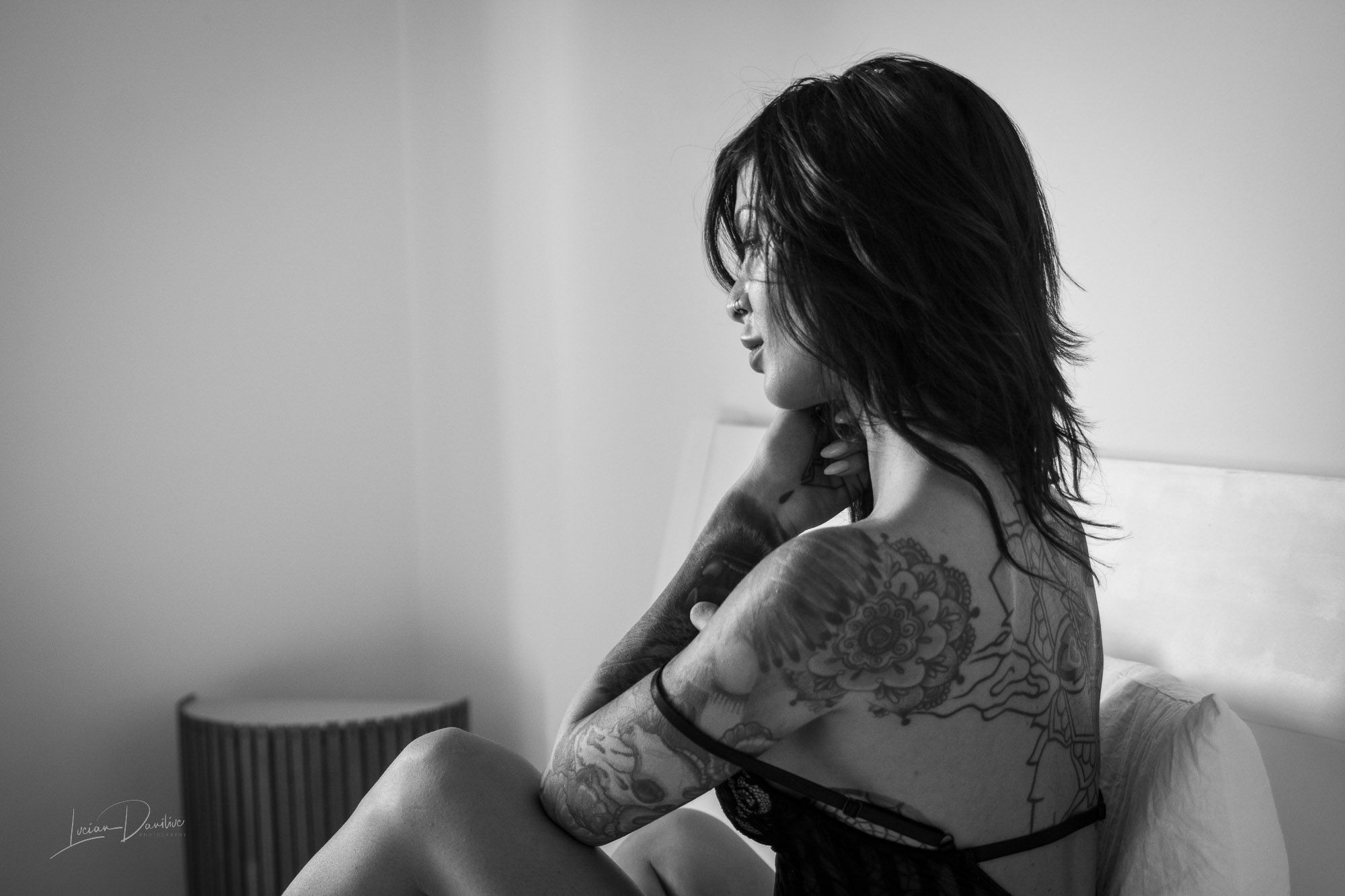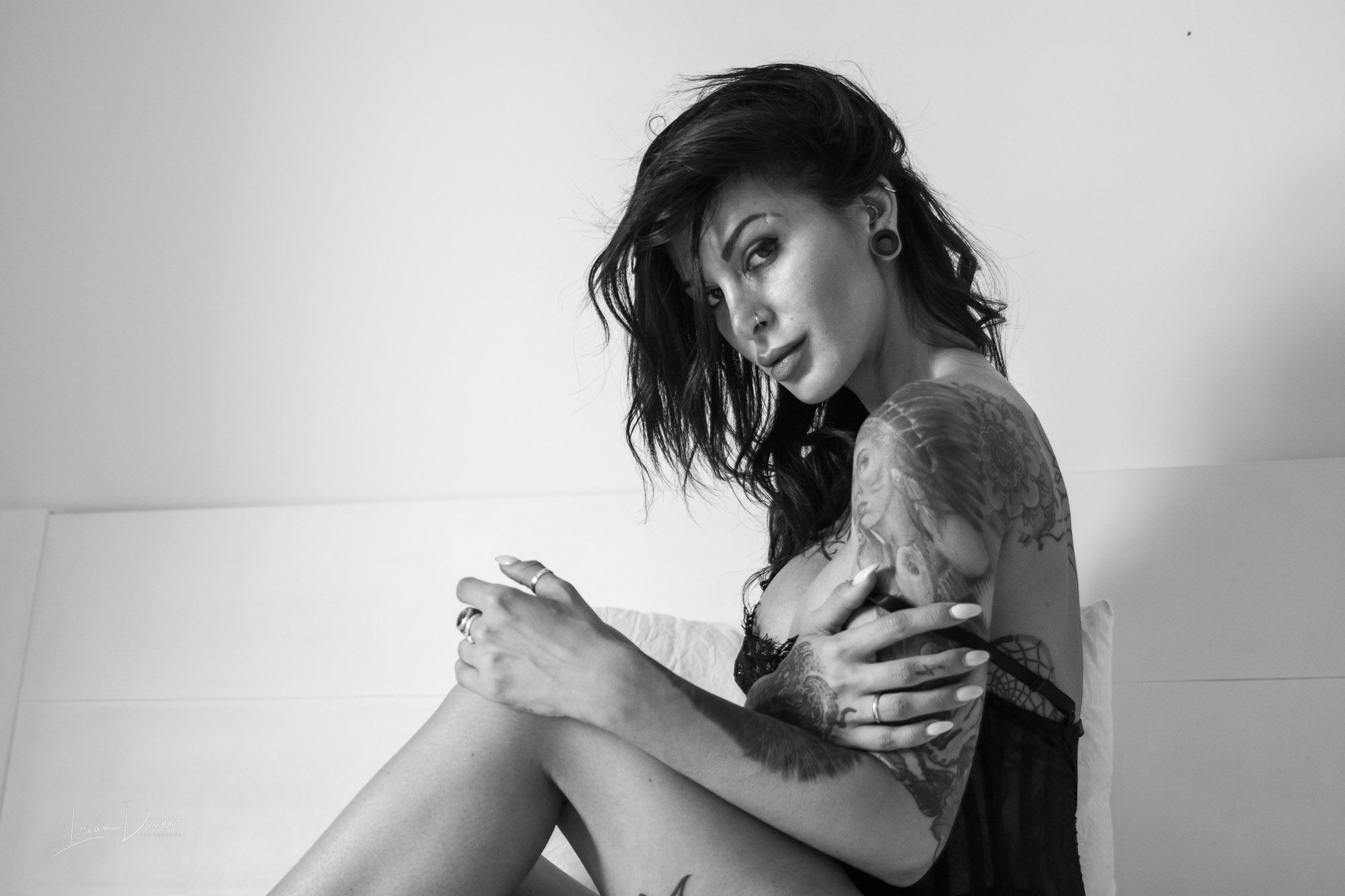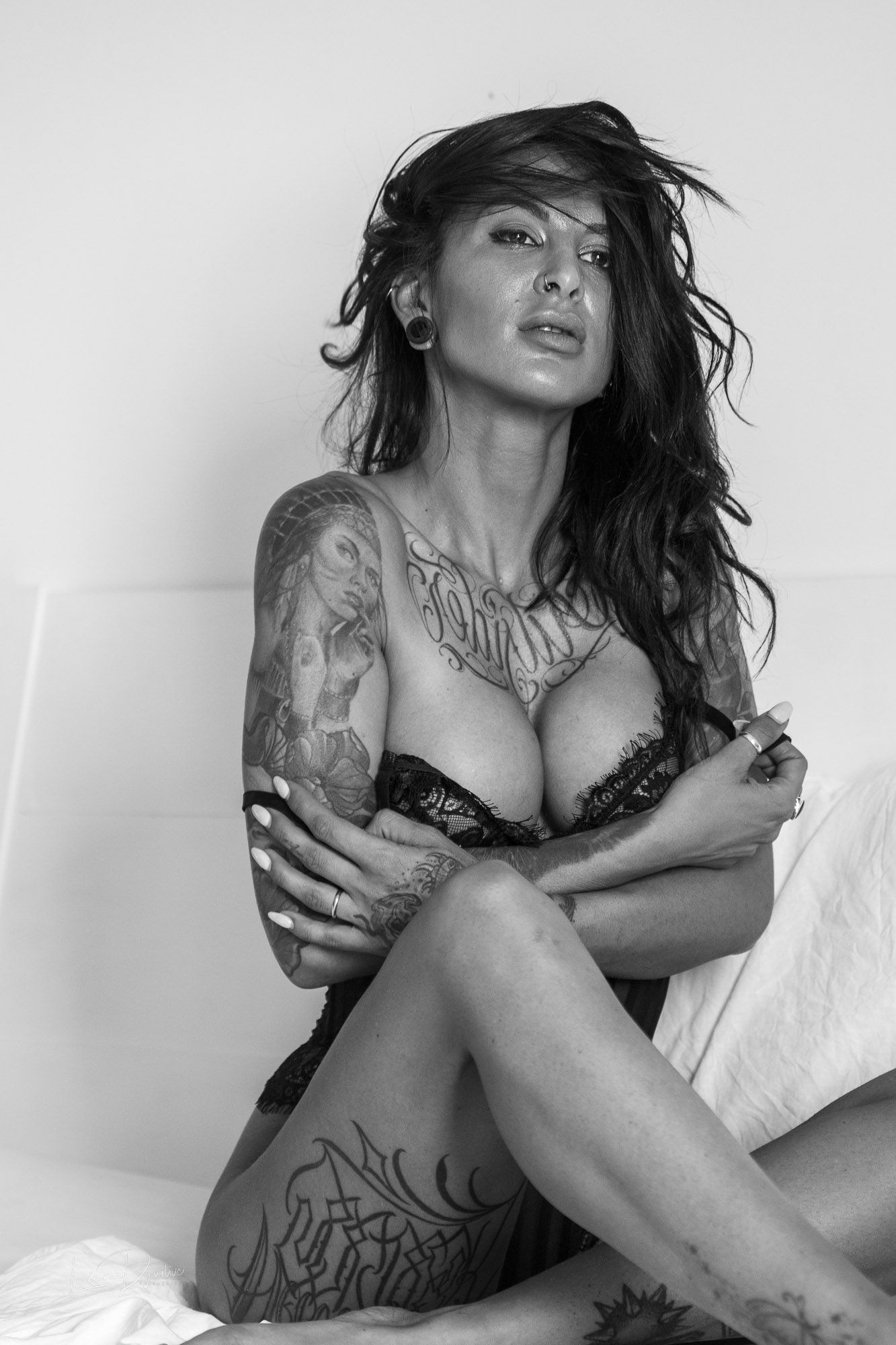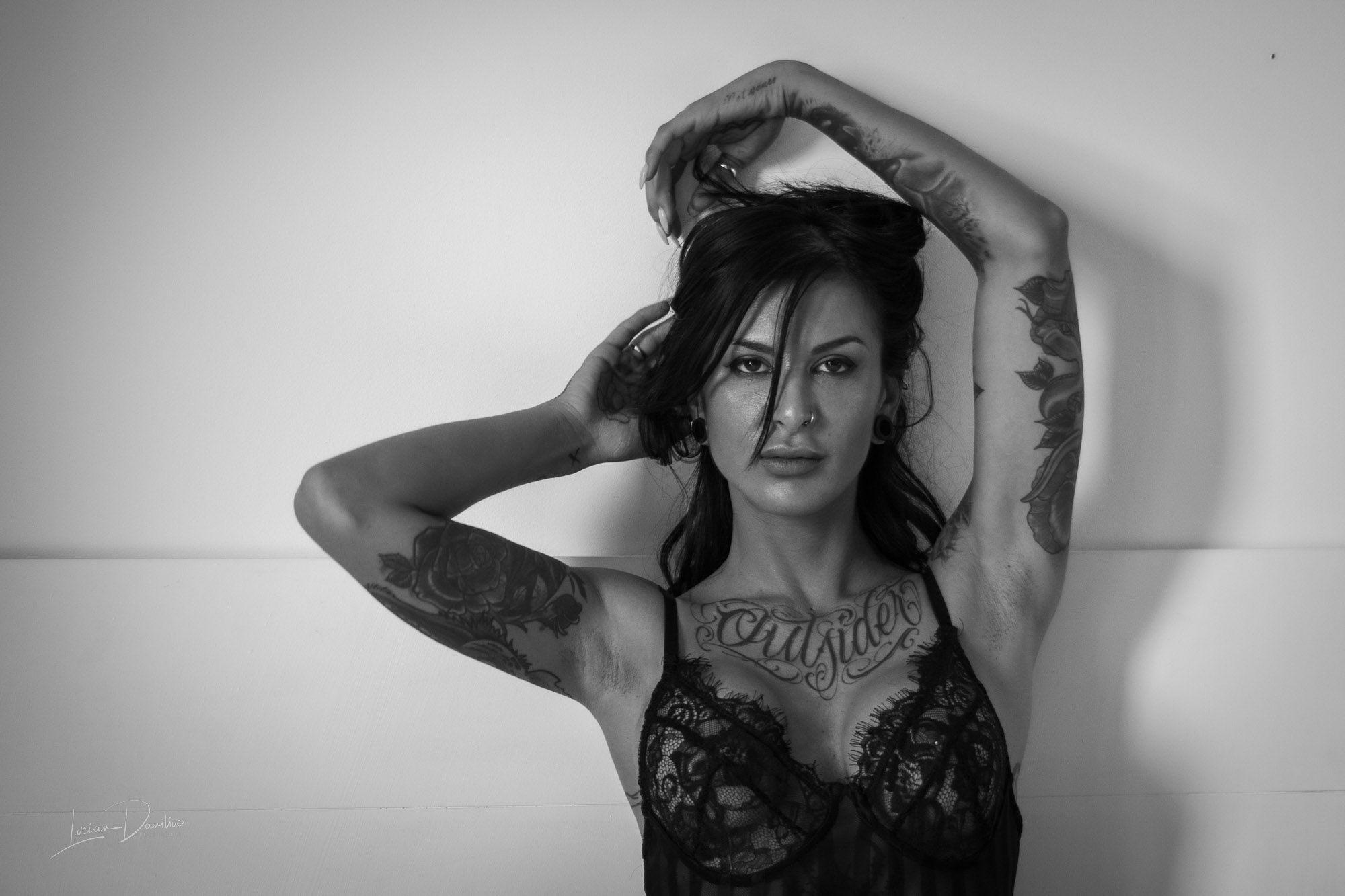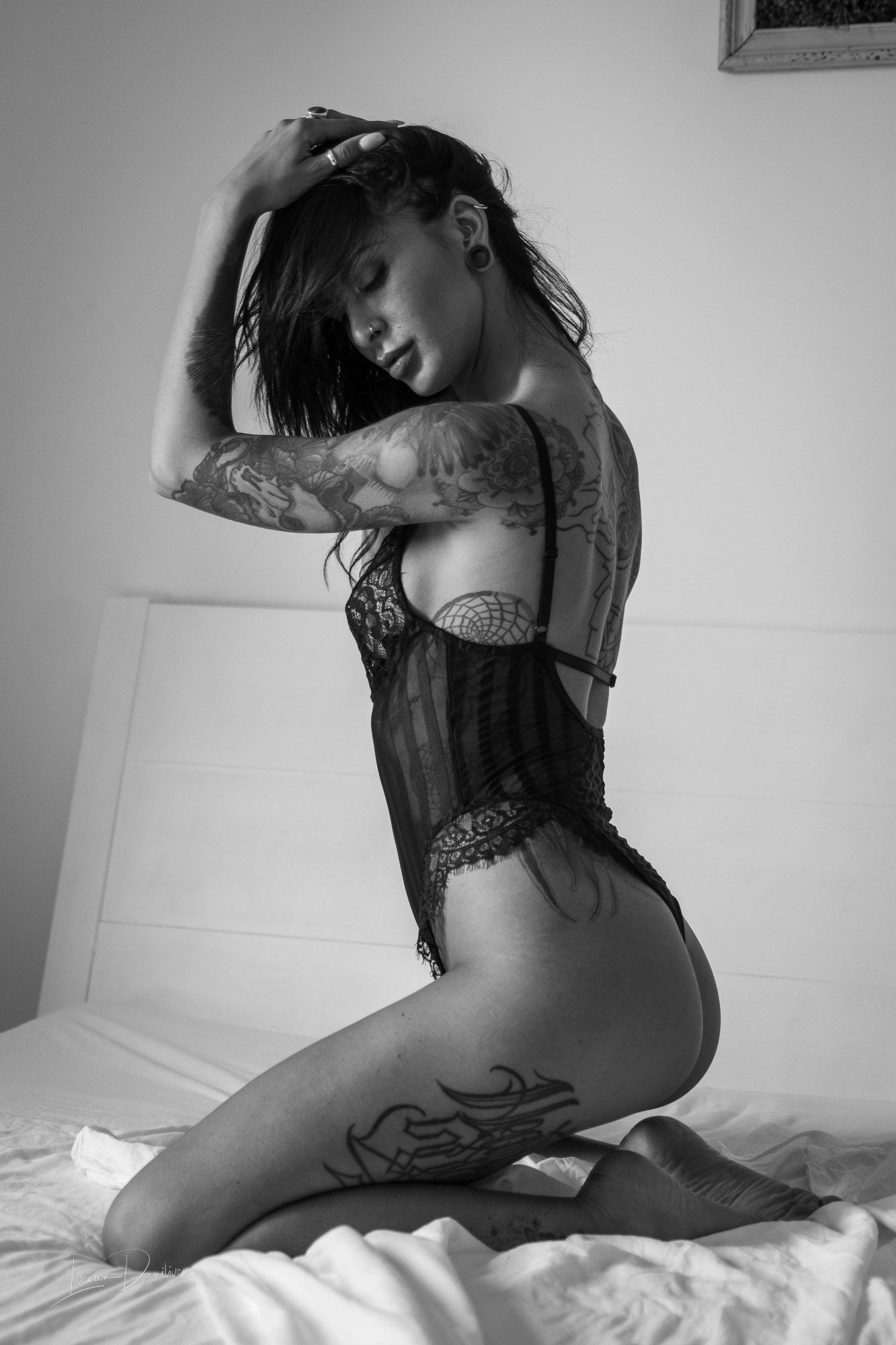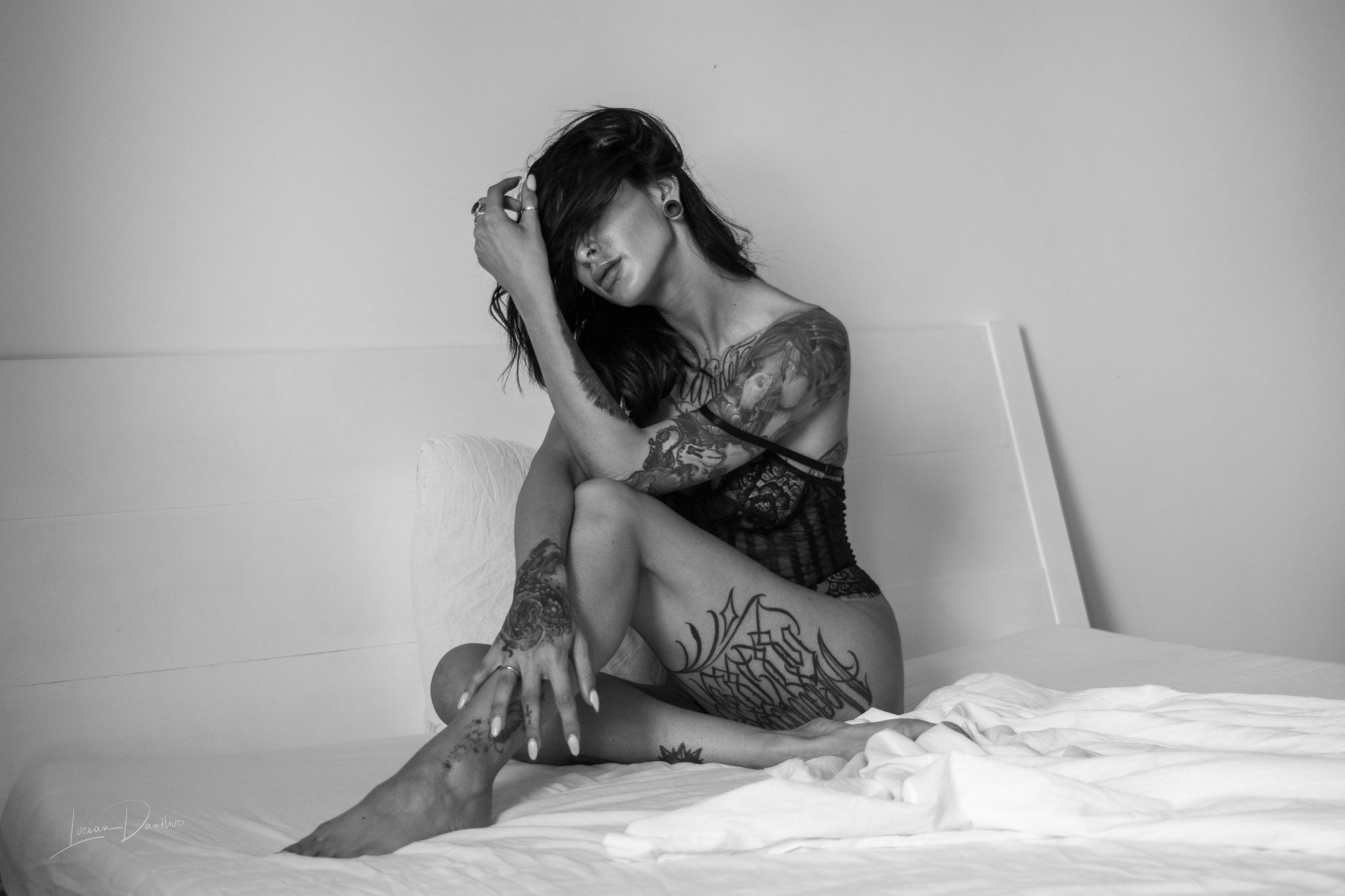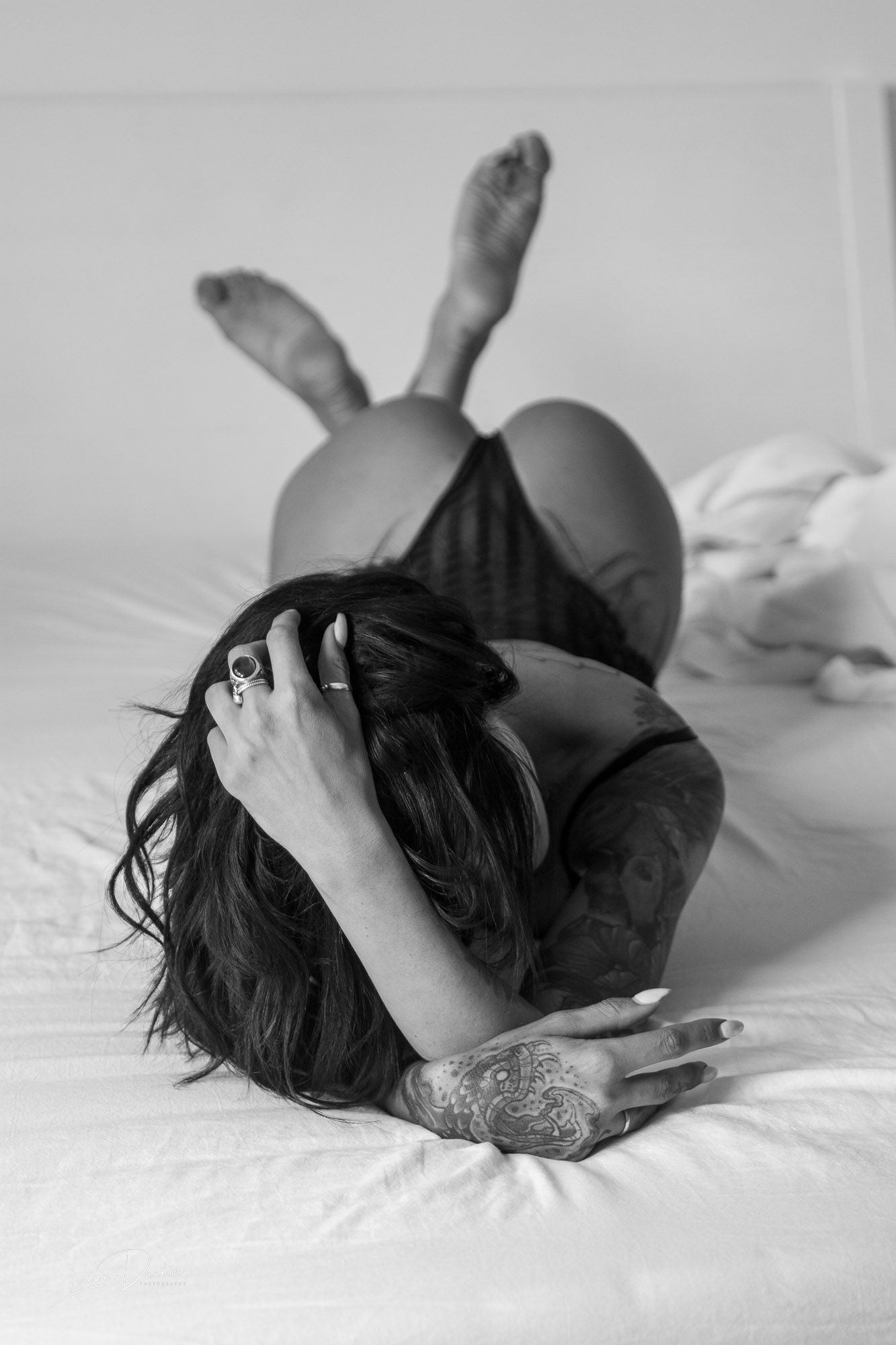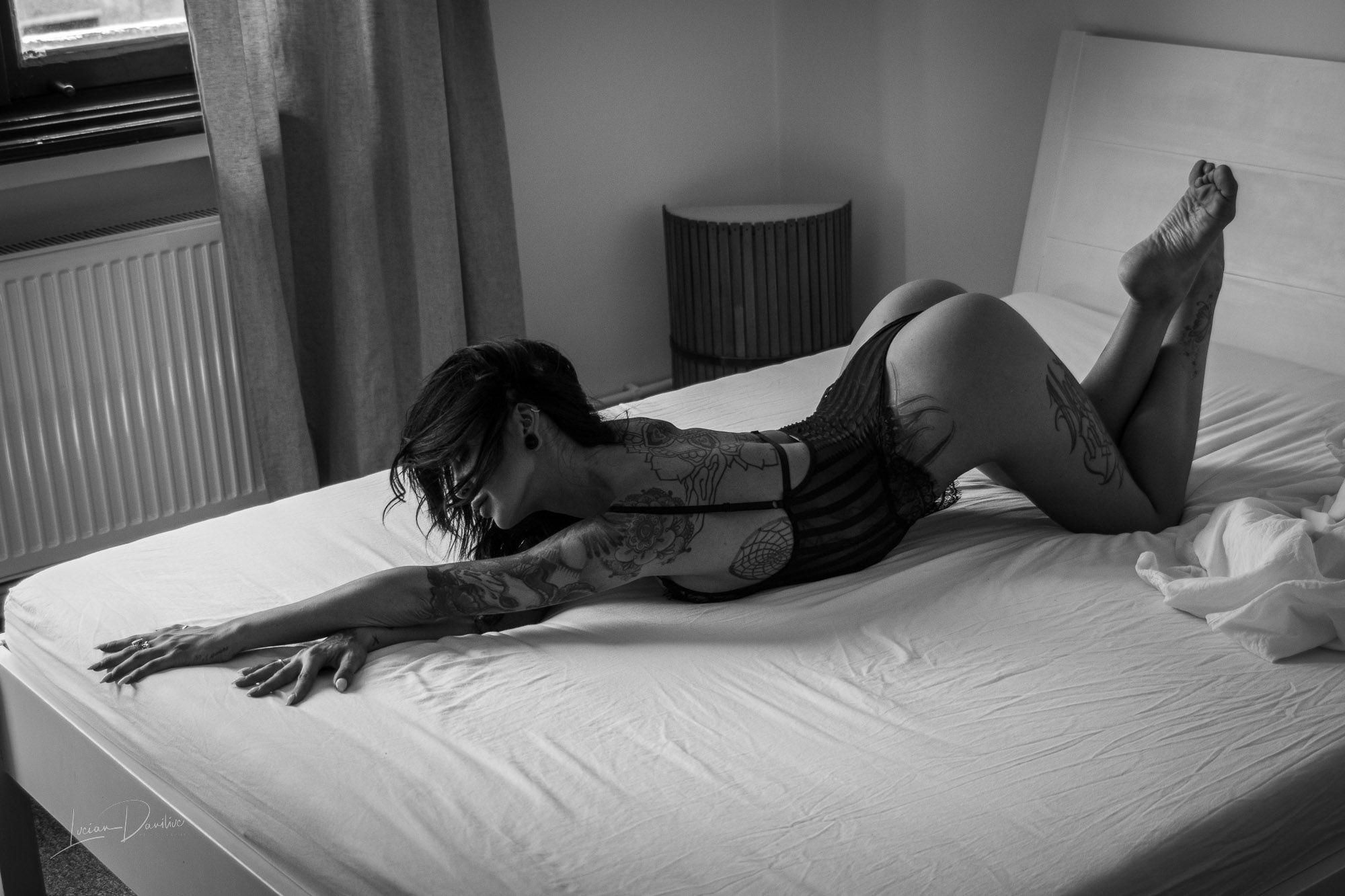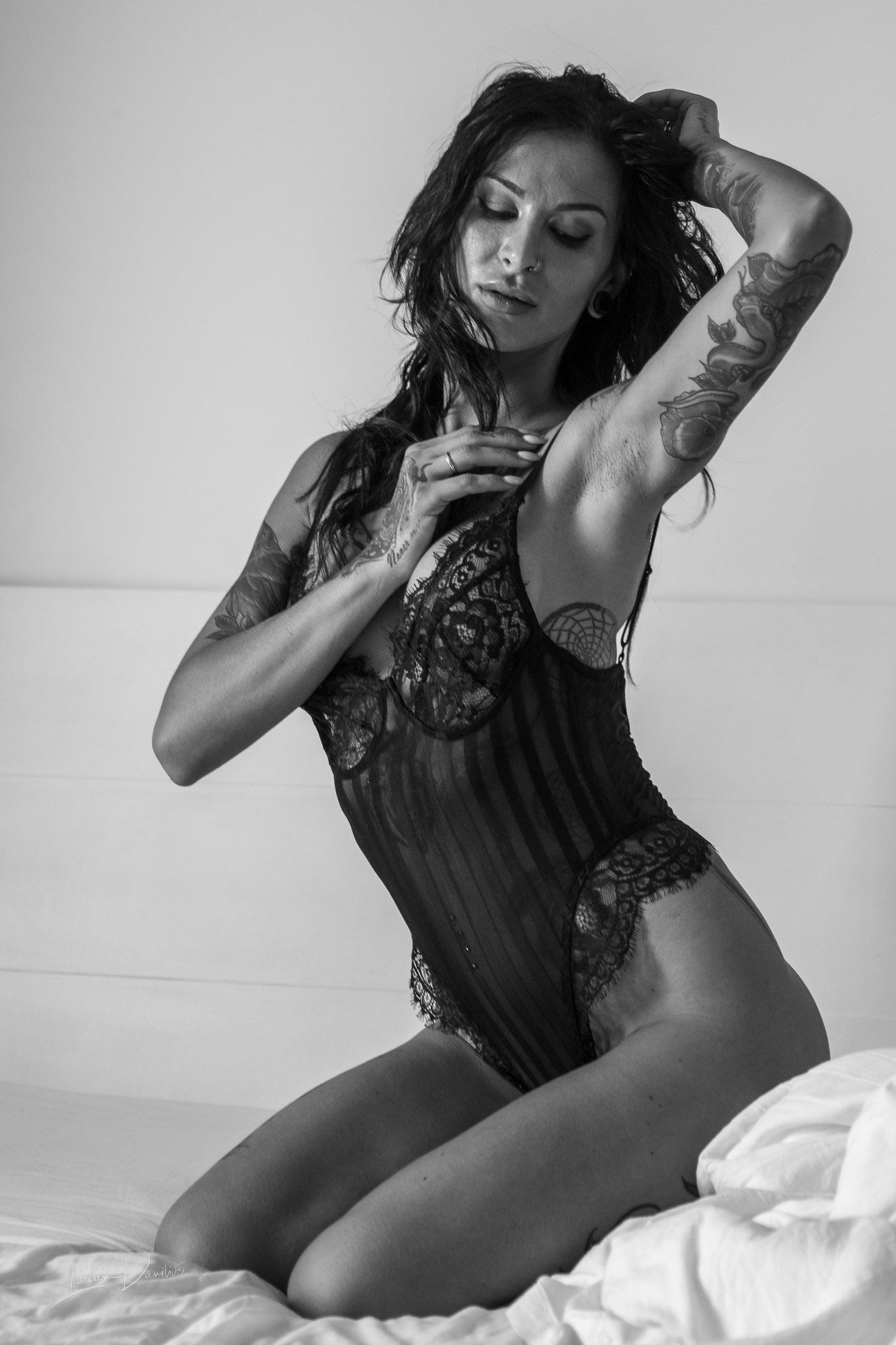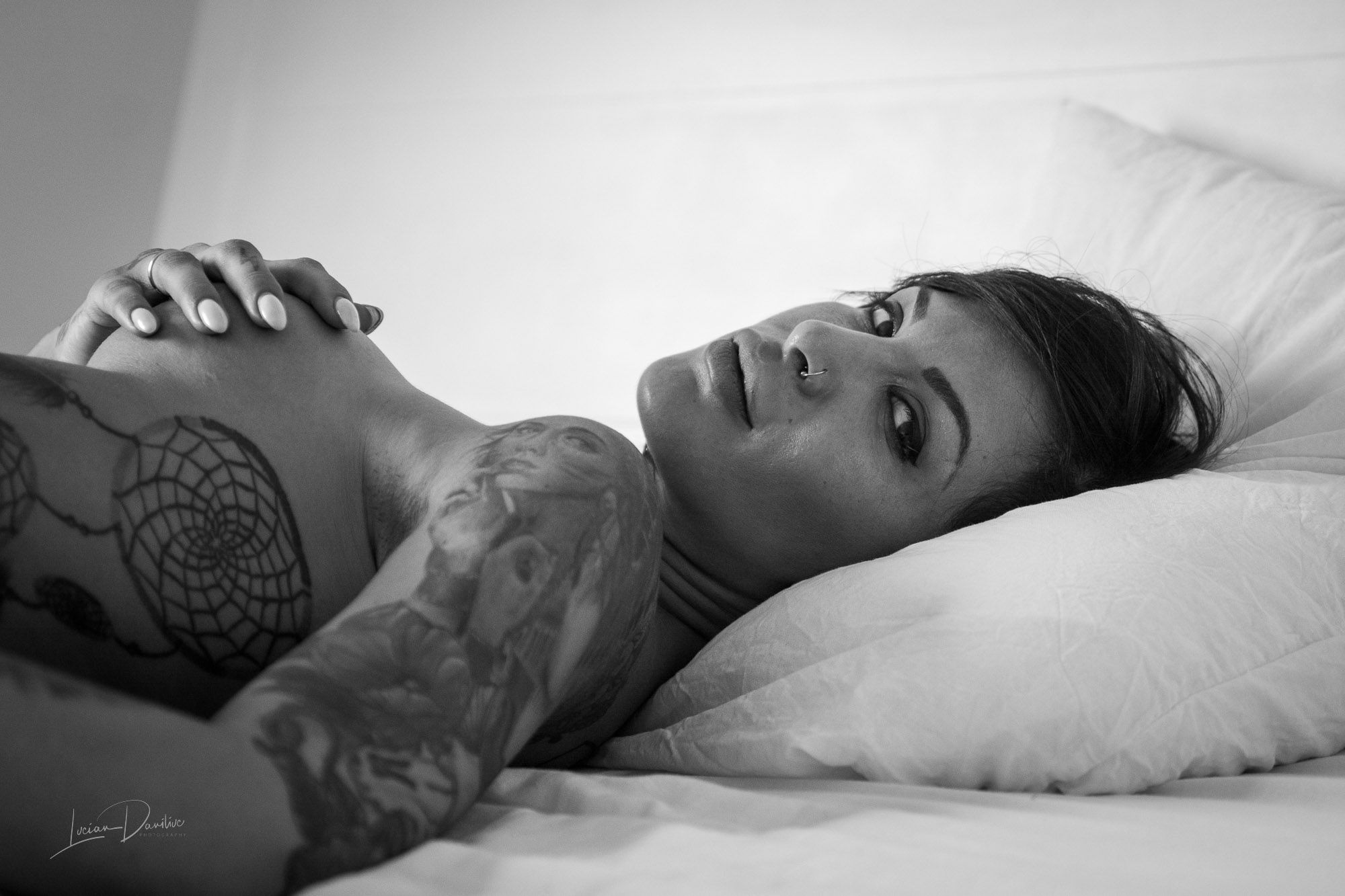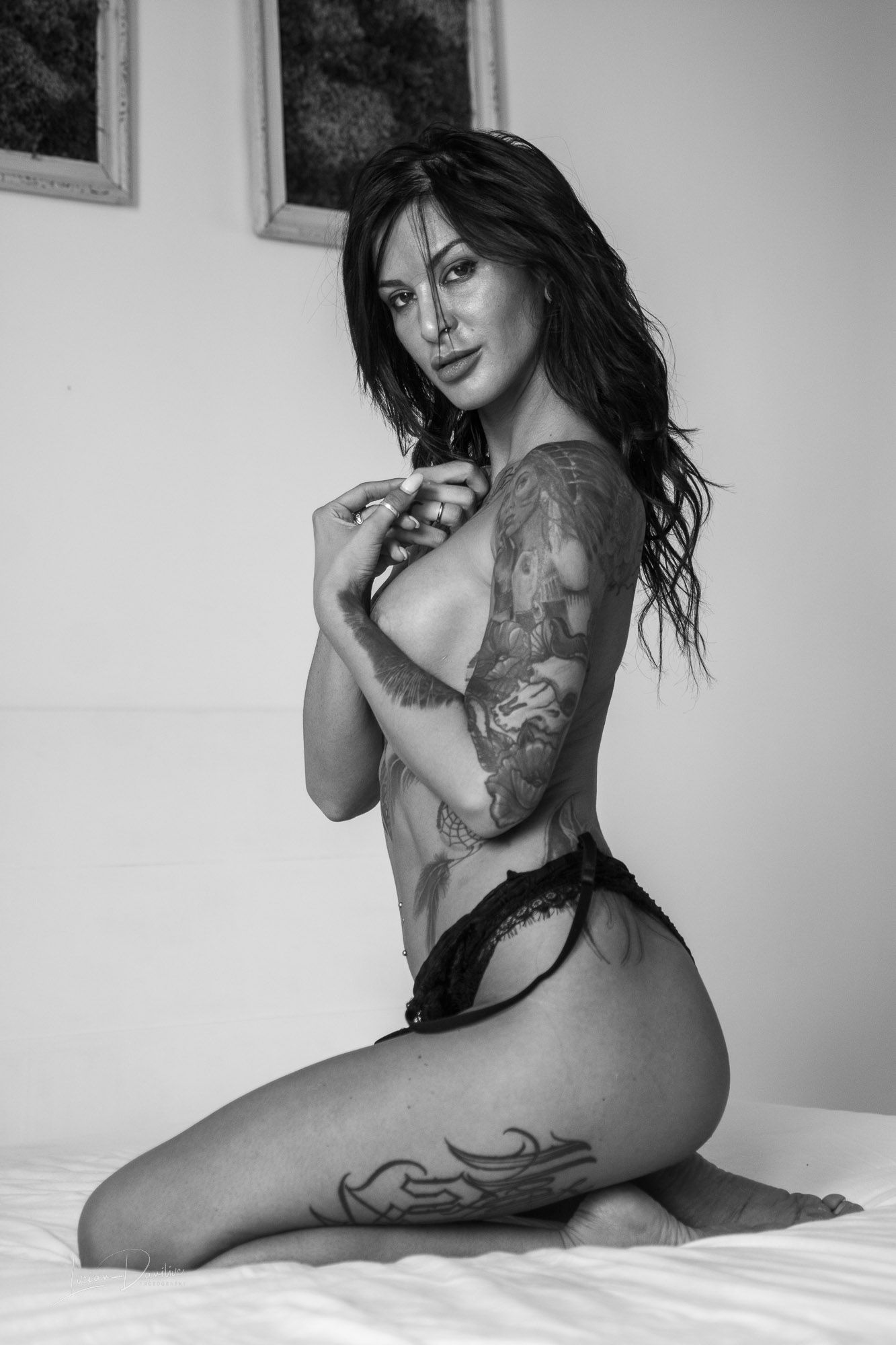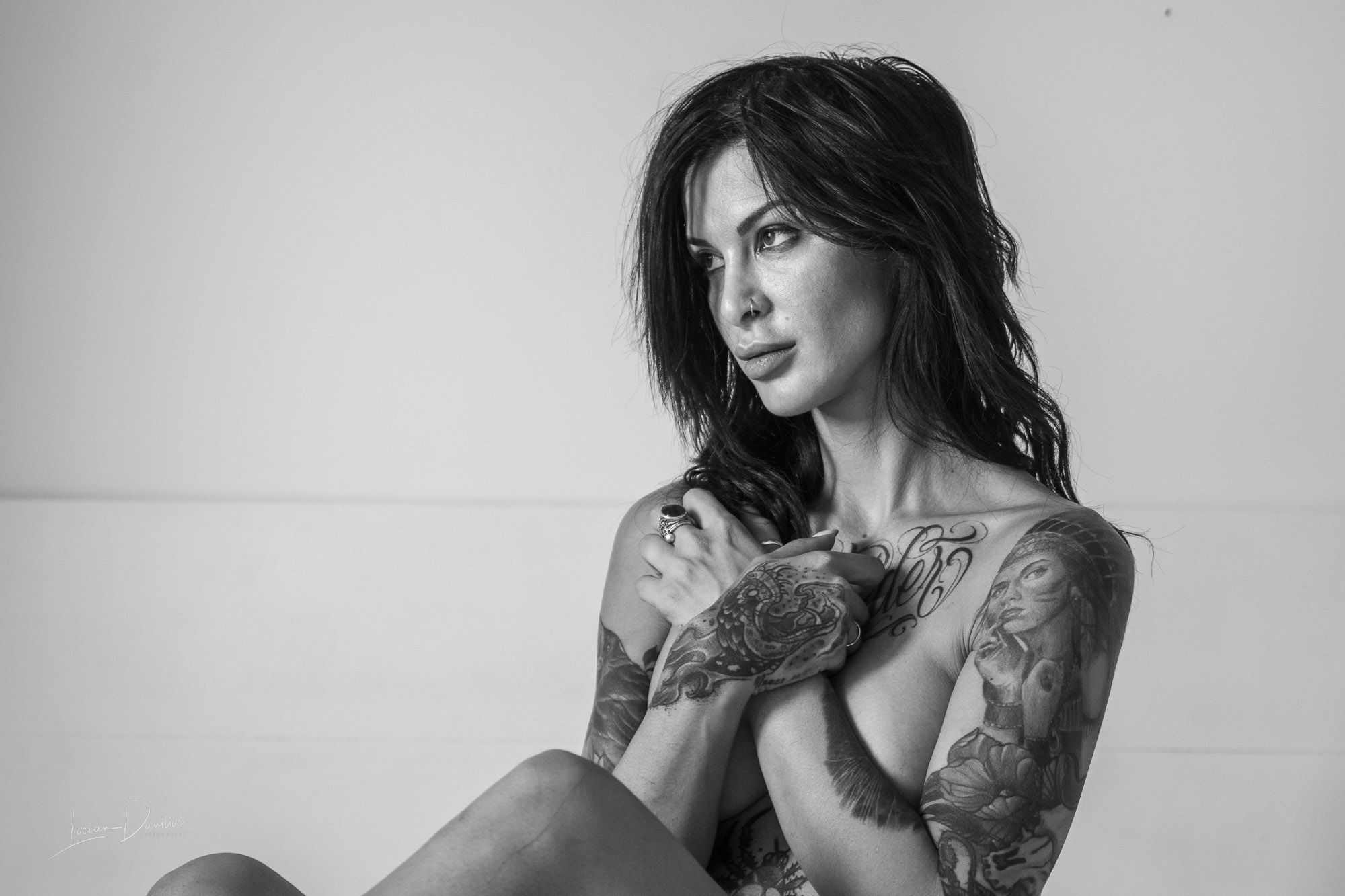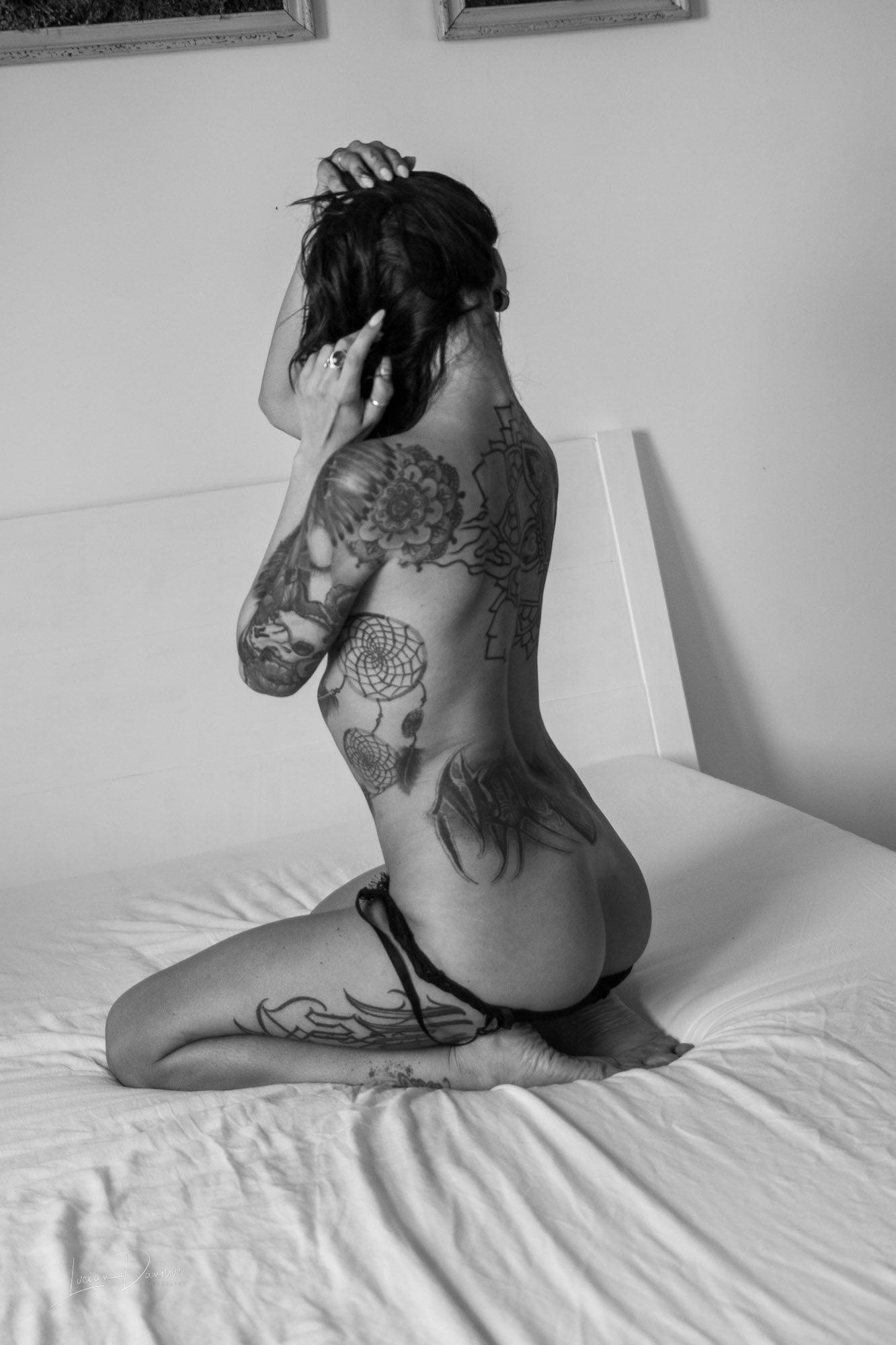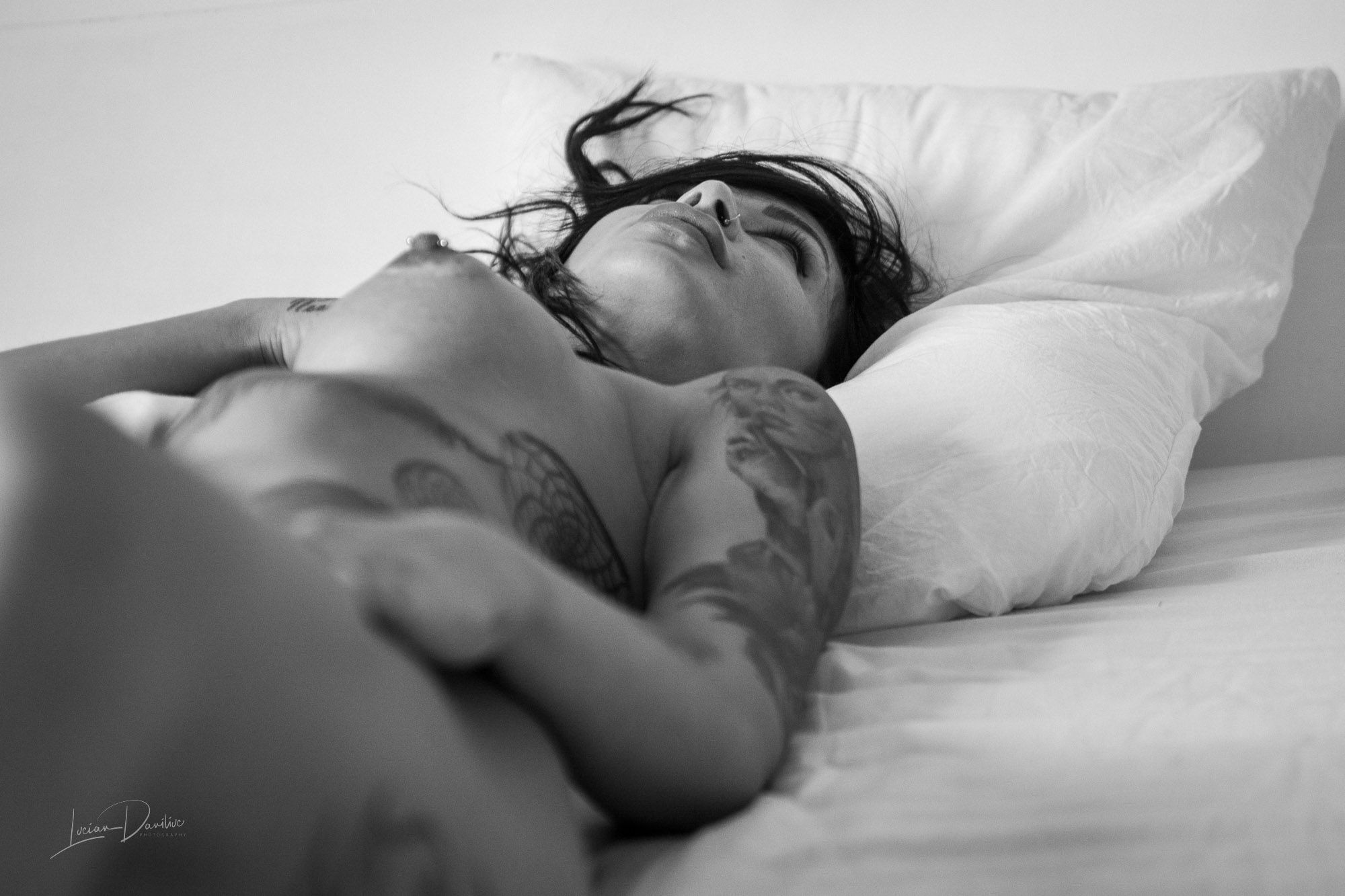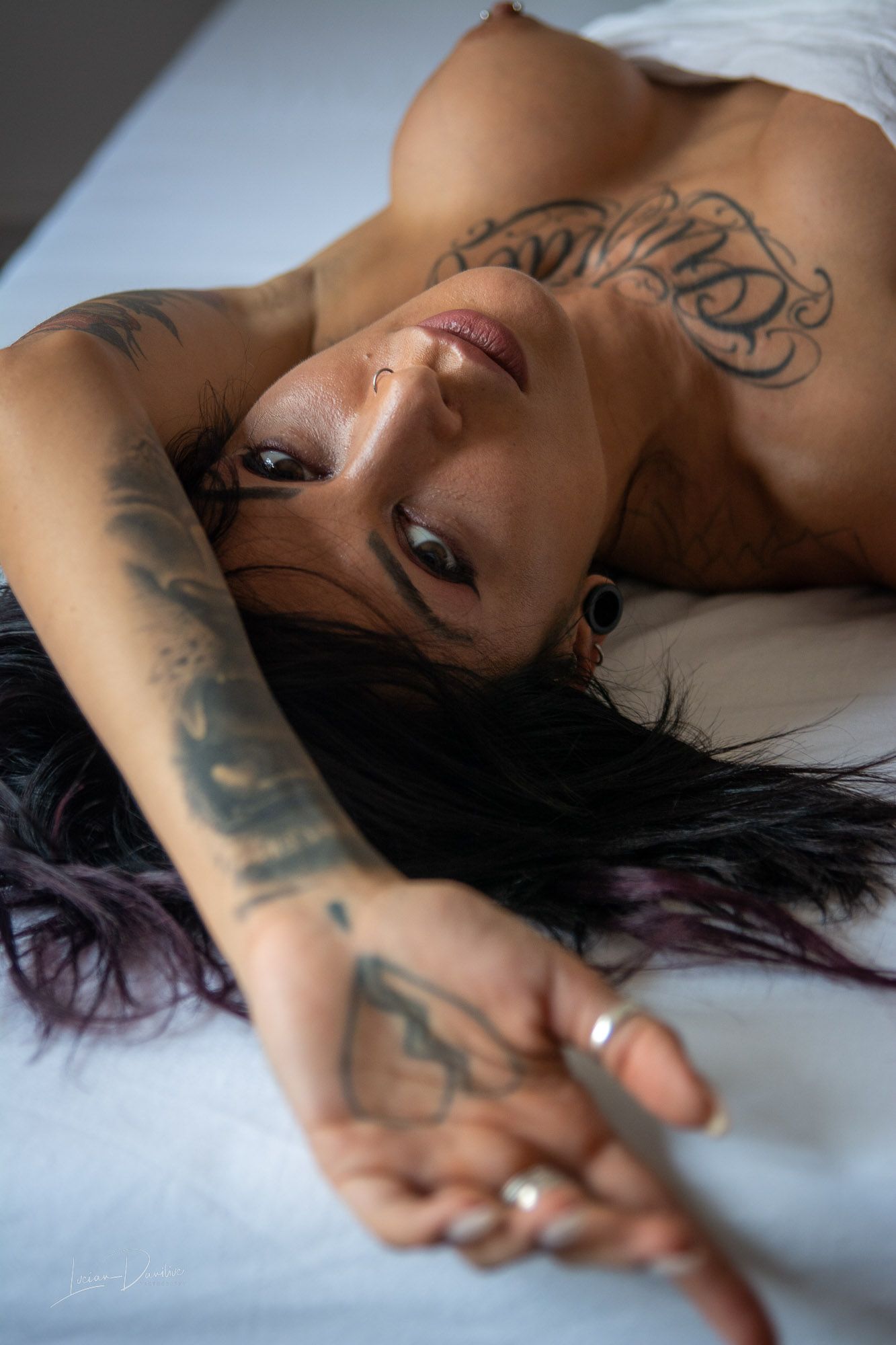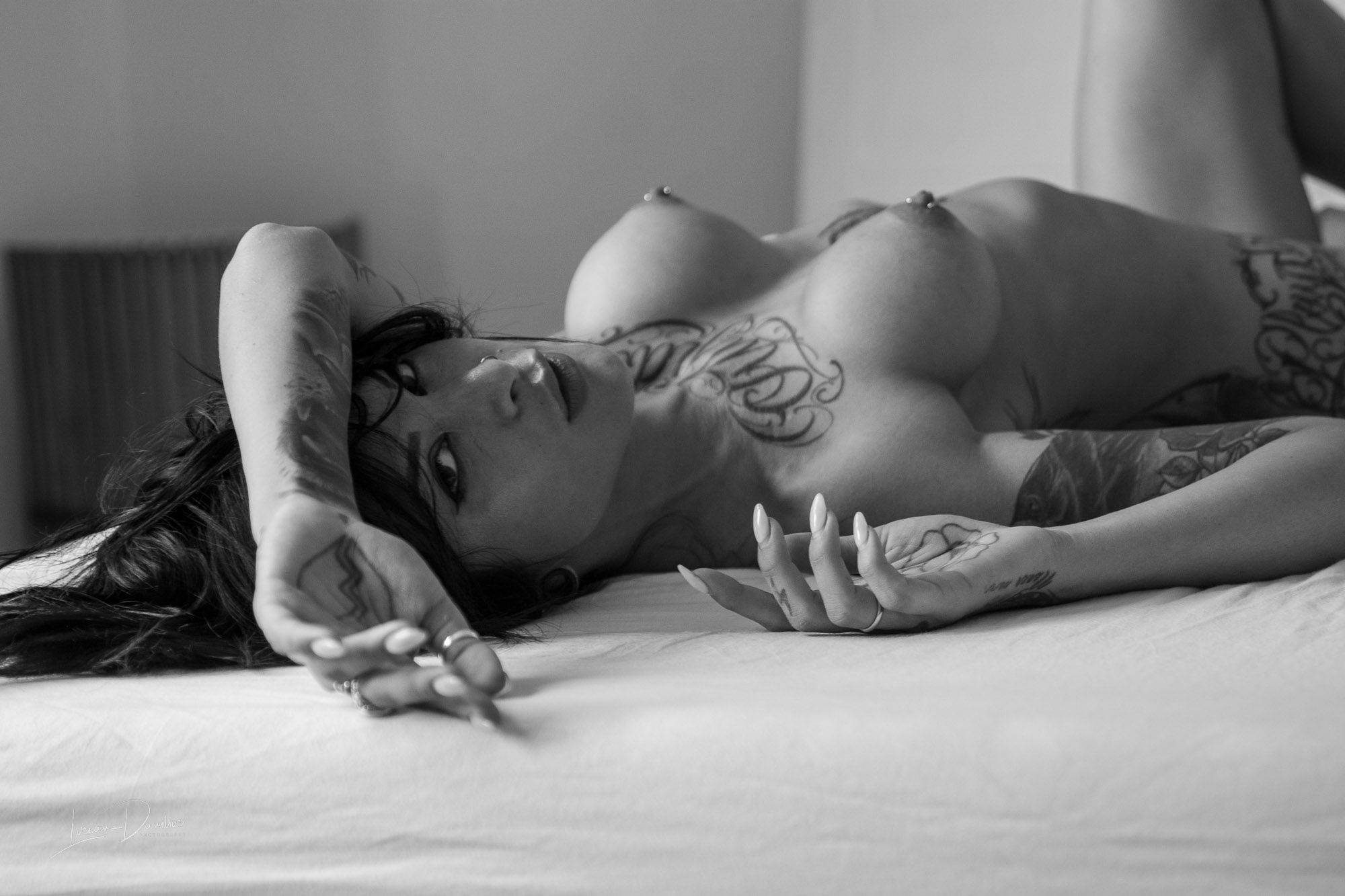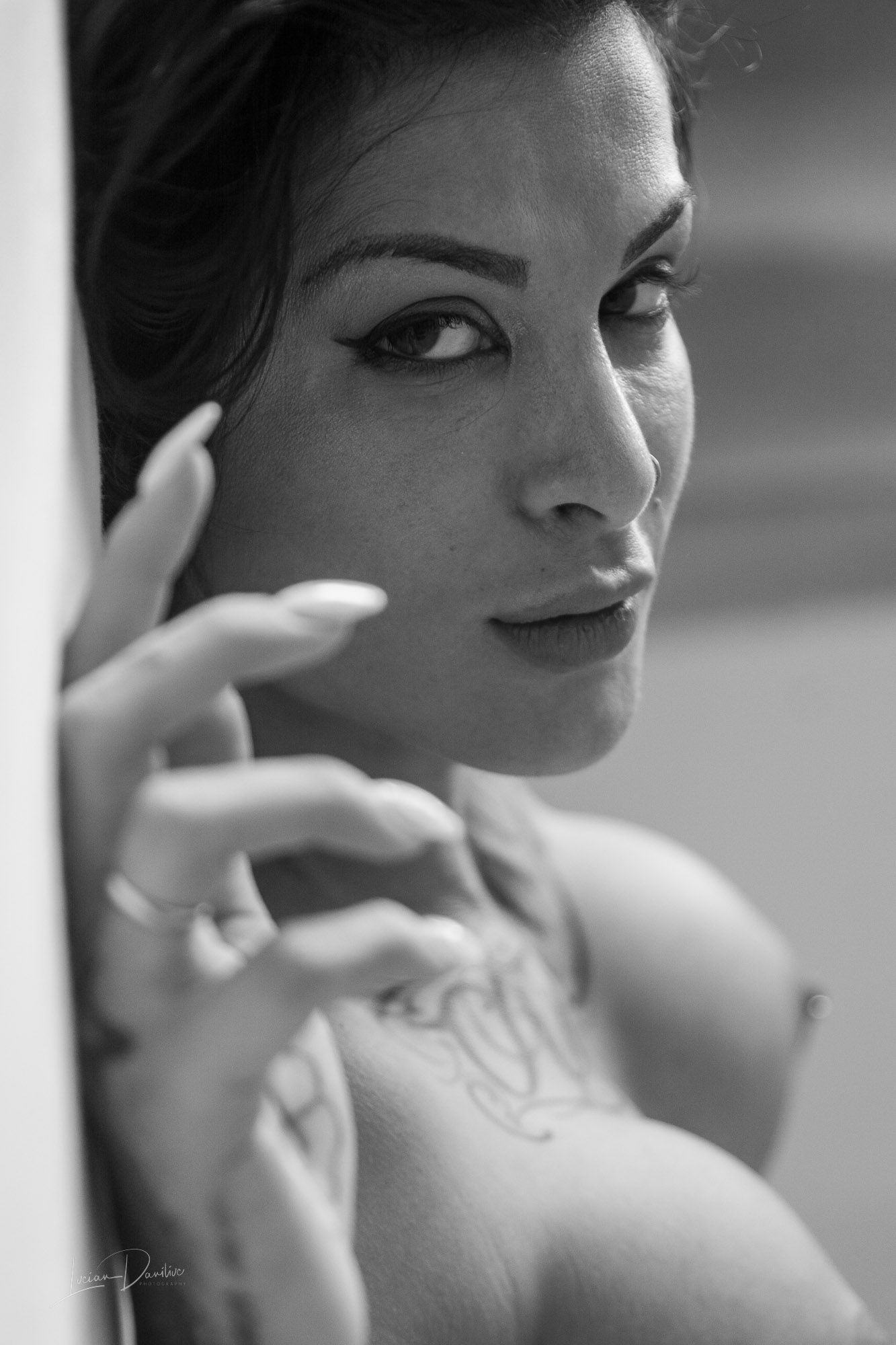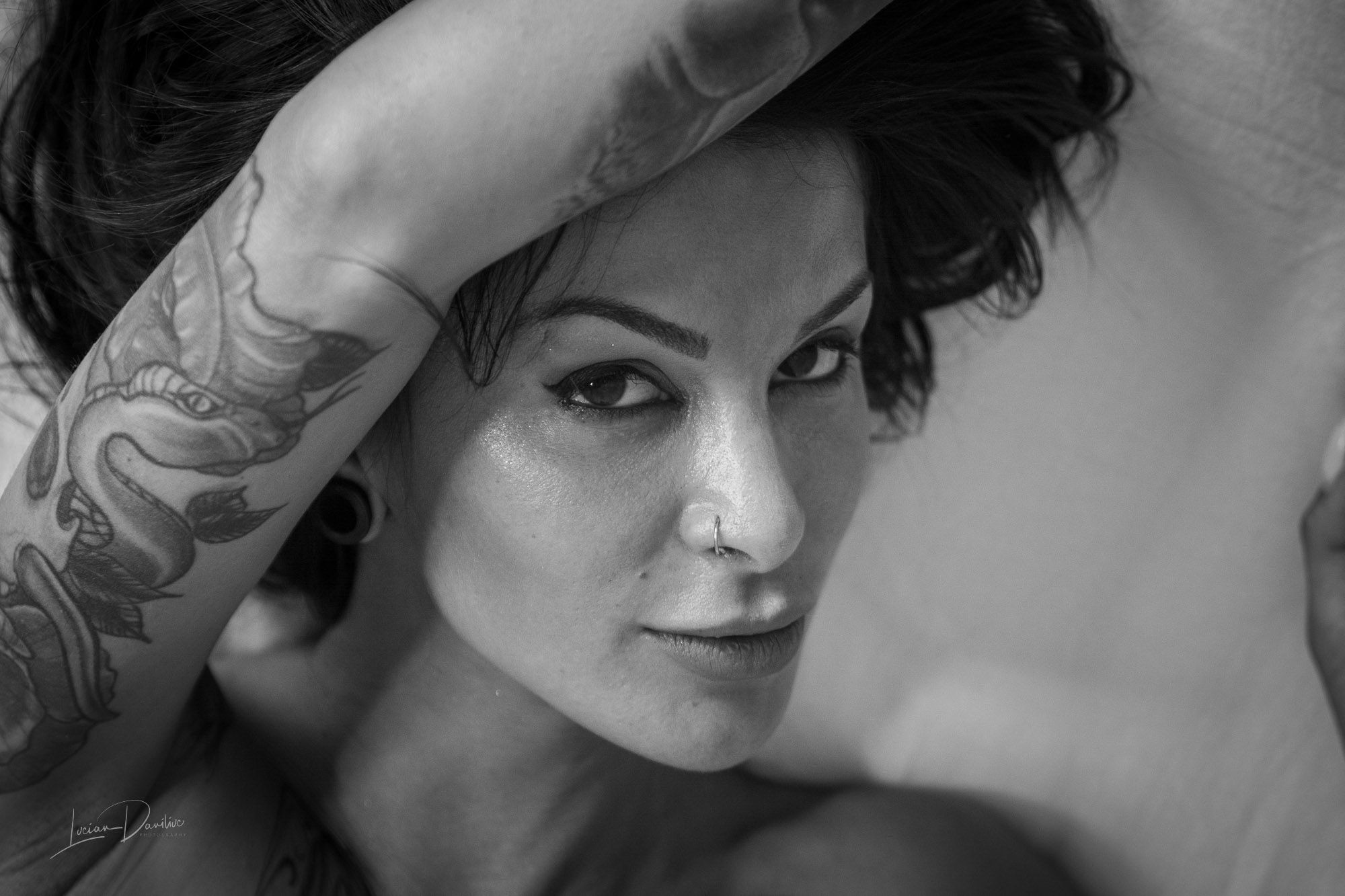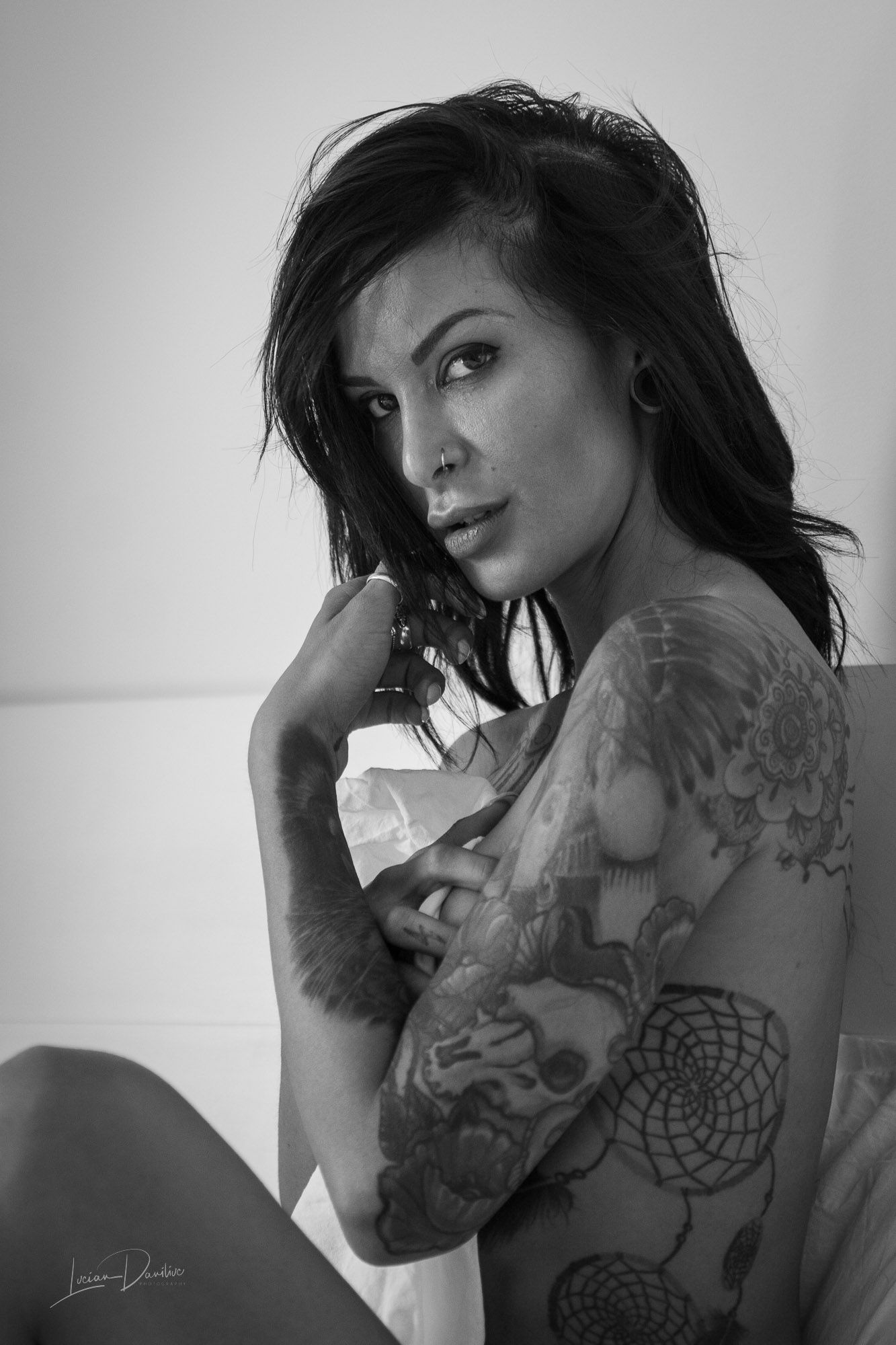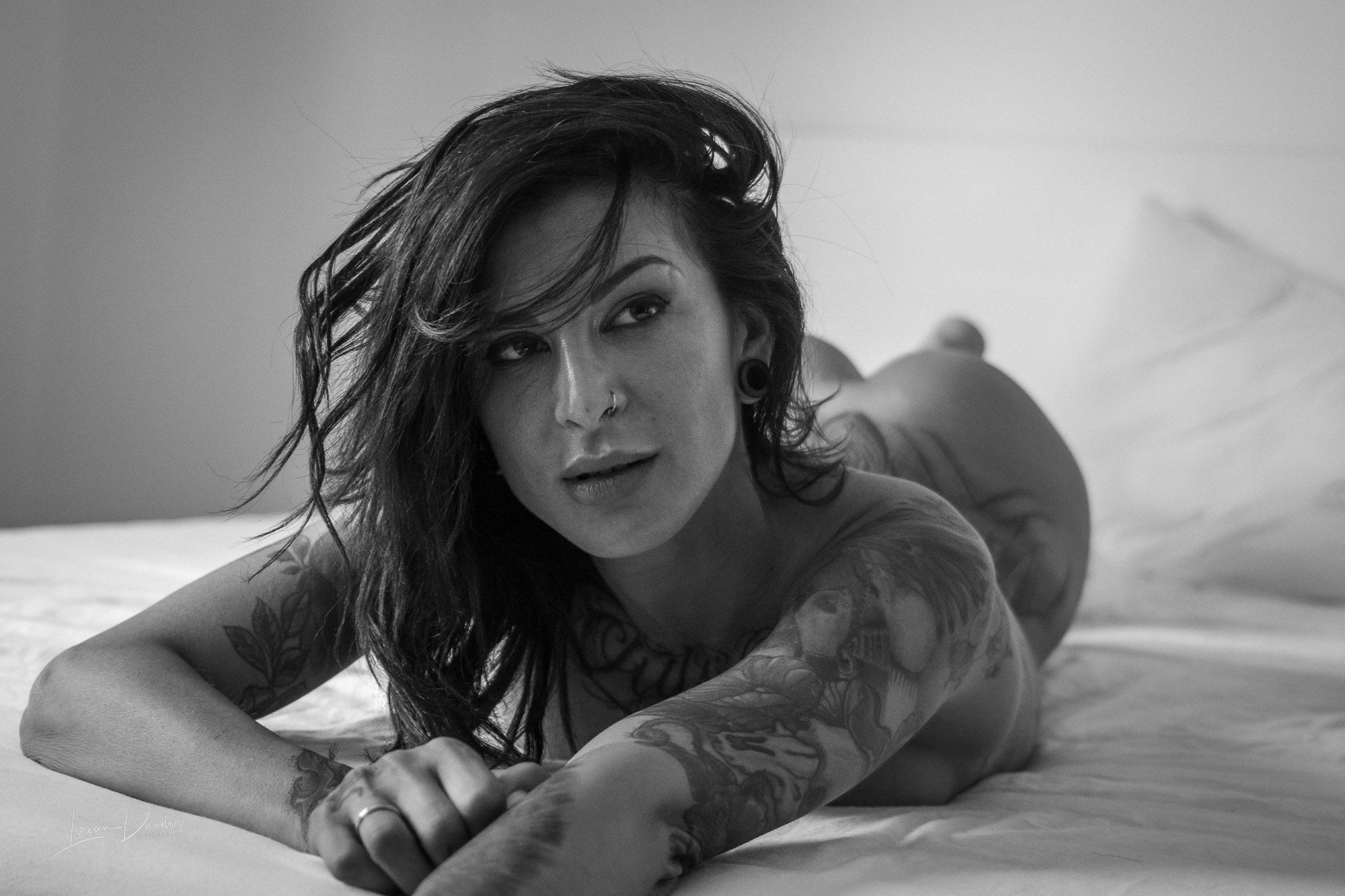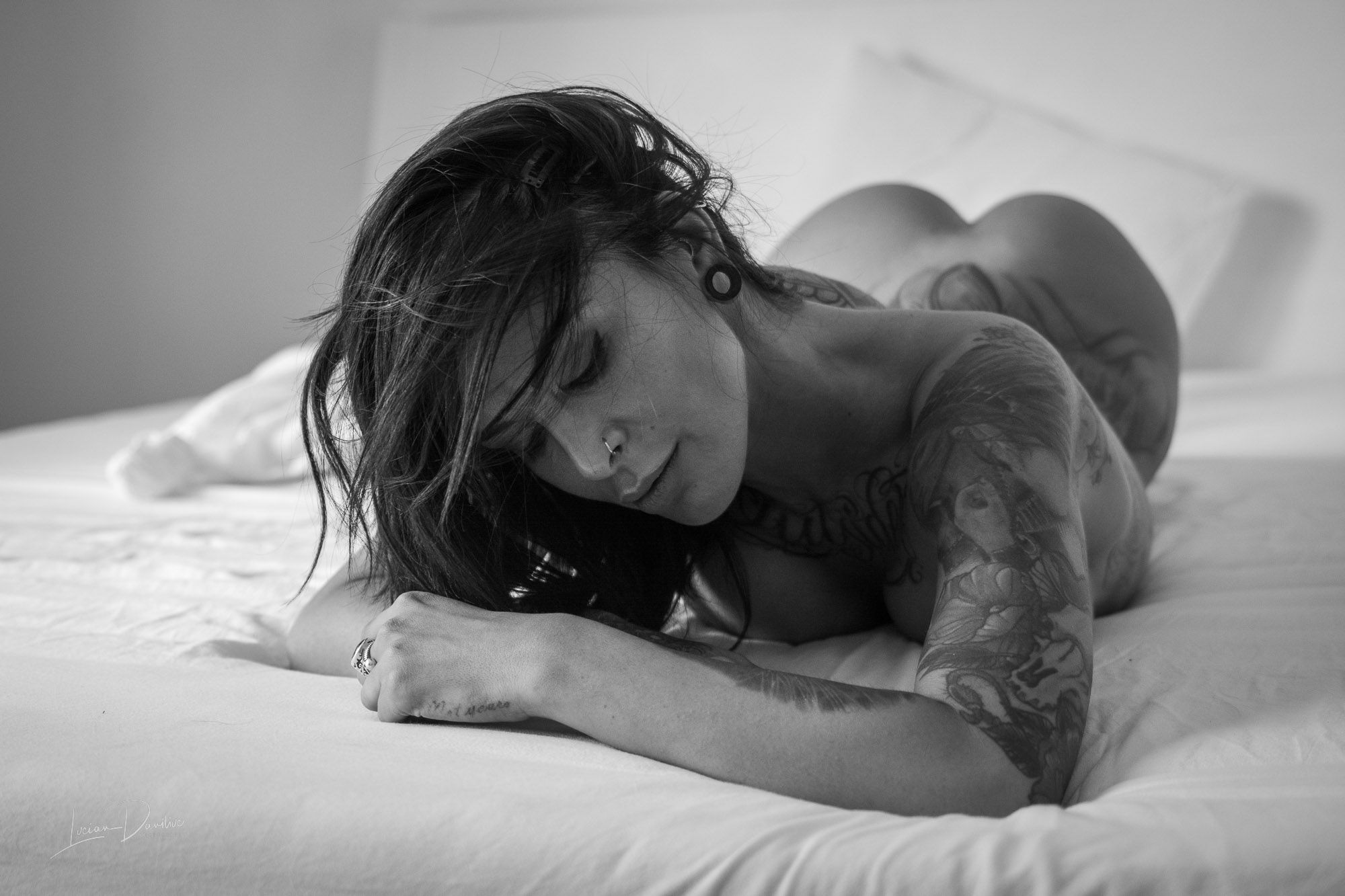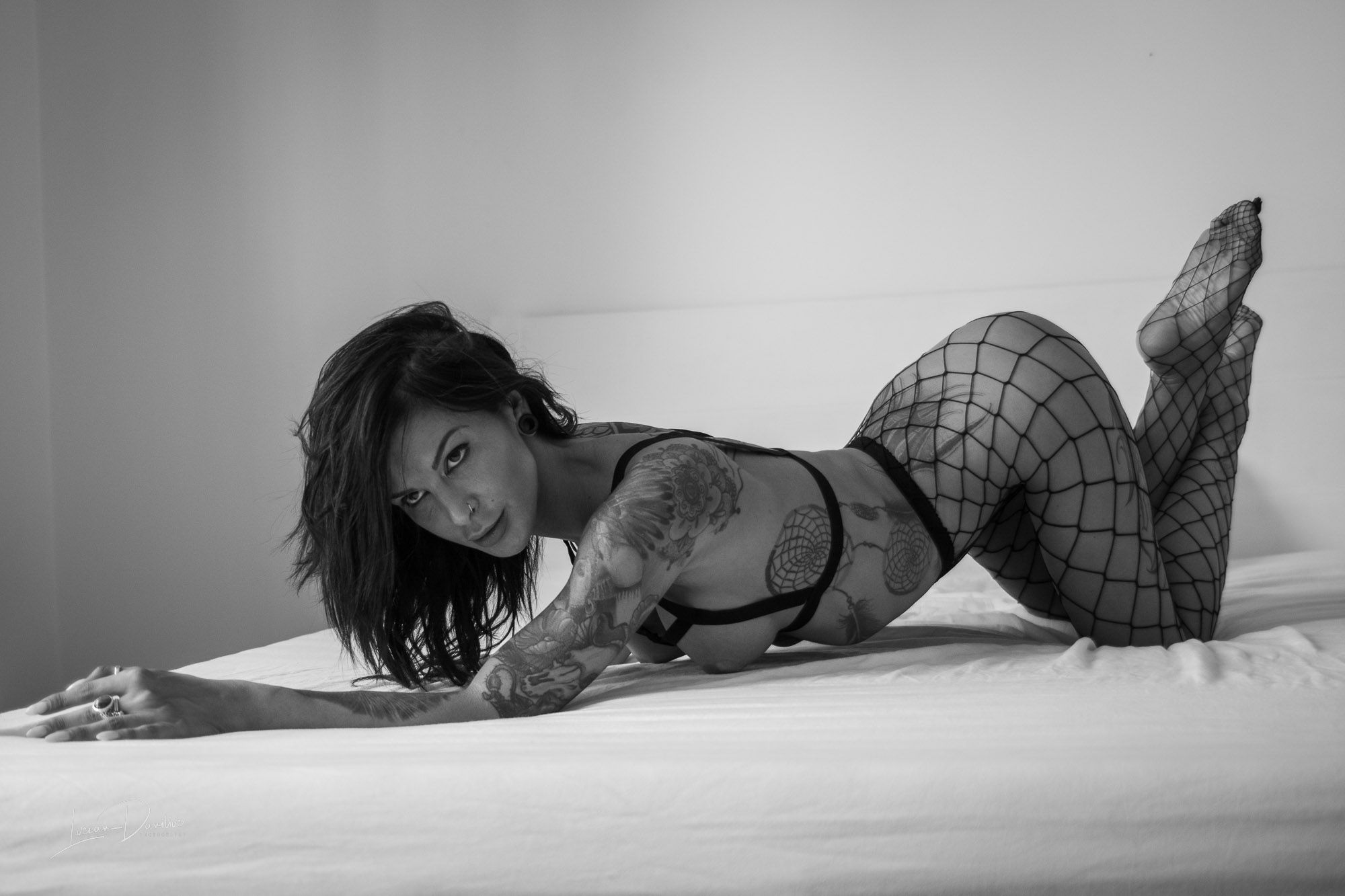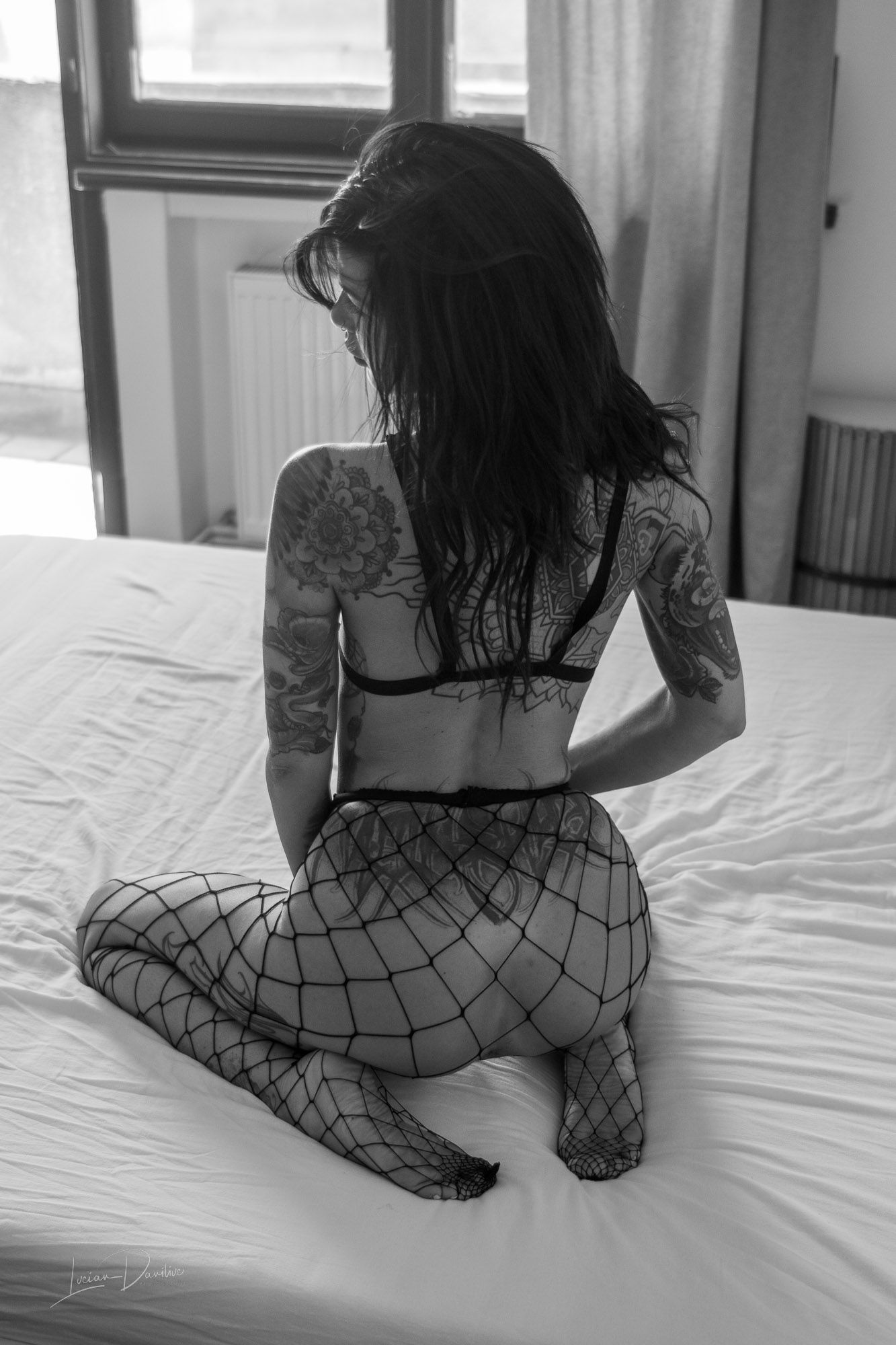 Next, the studio/apartment had a couch that seemed to fit well in the scene...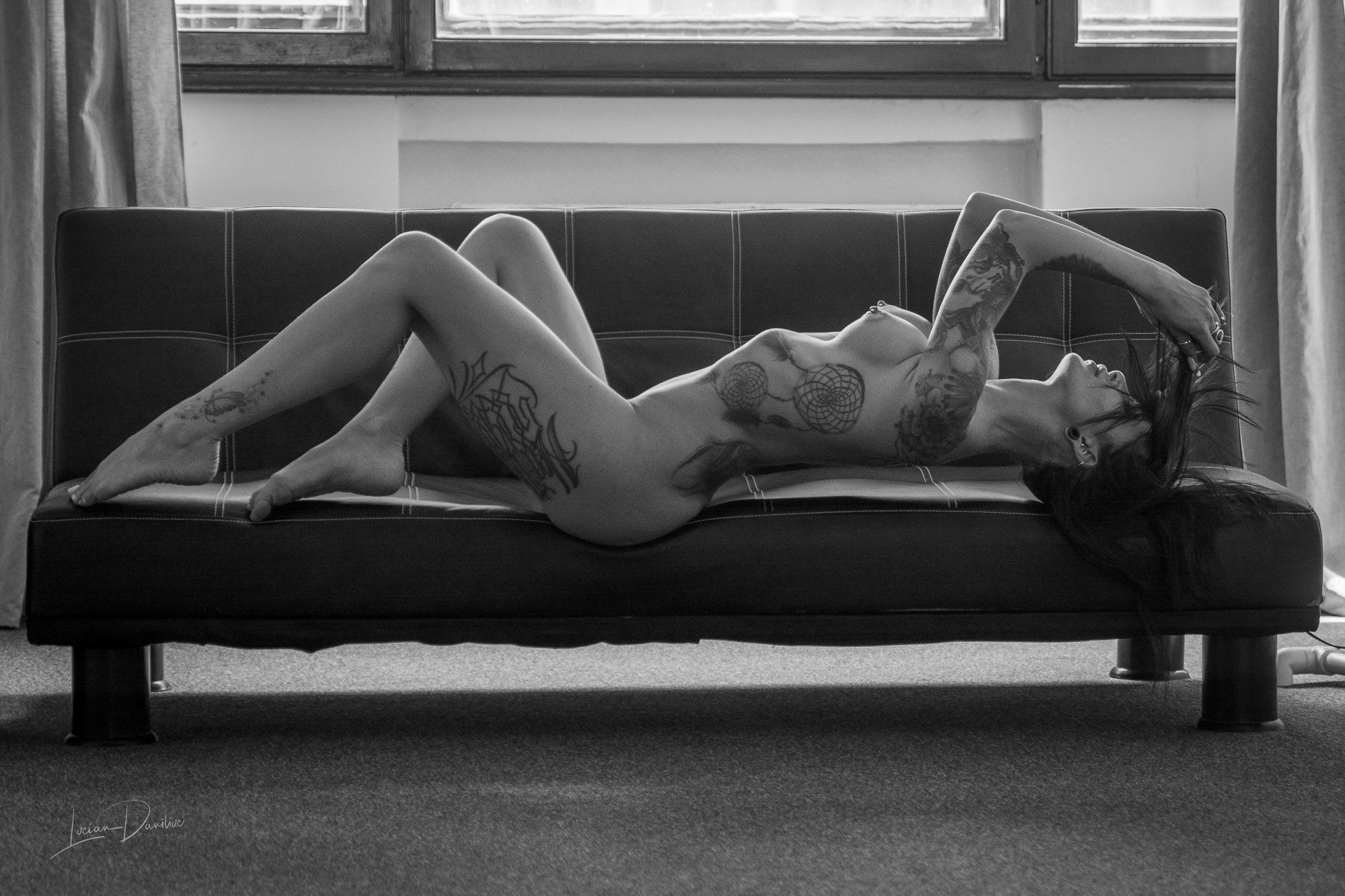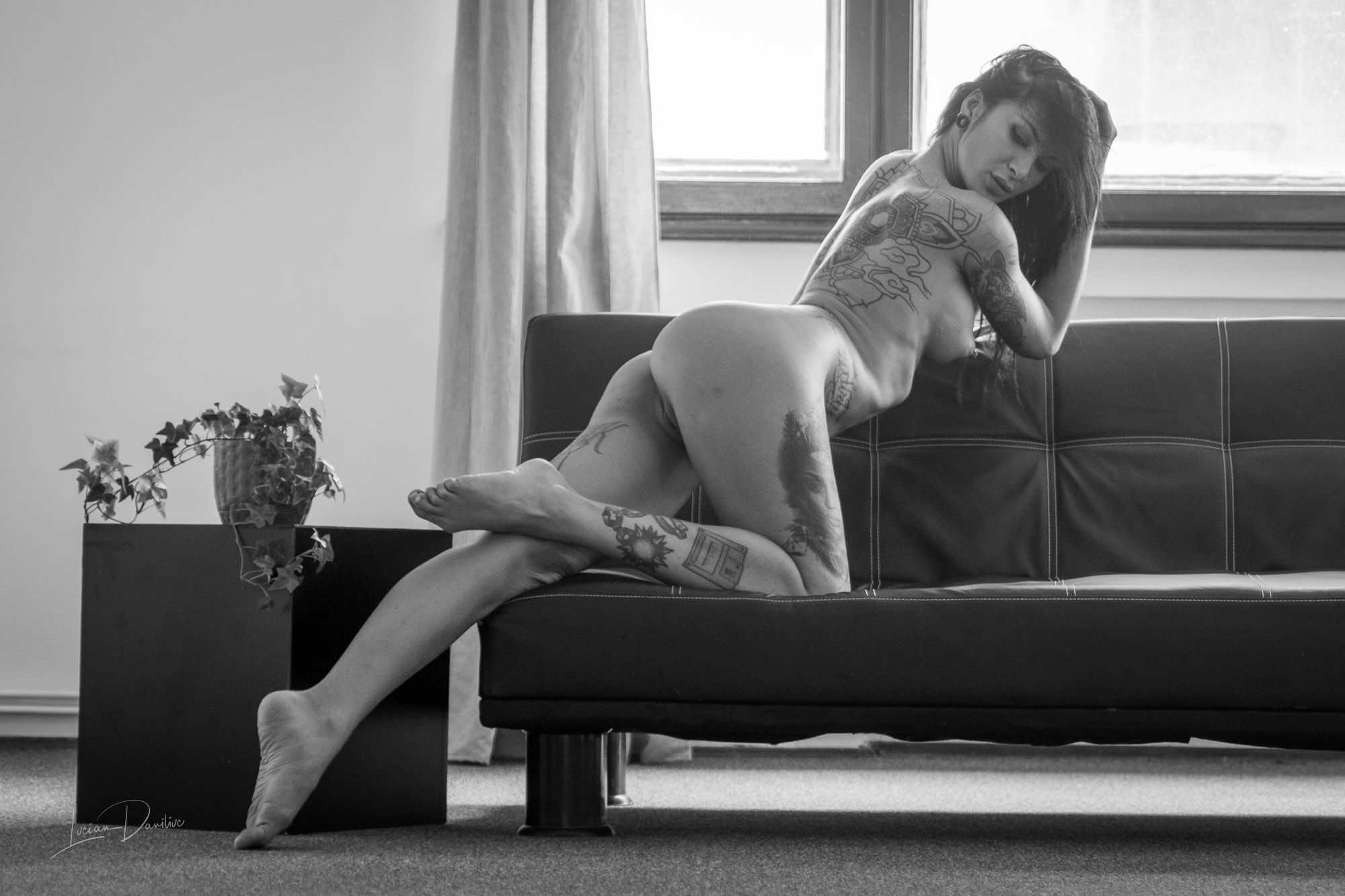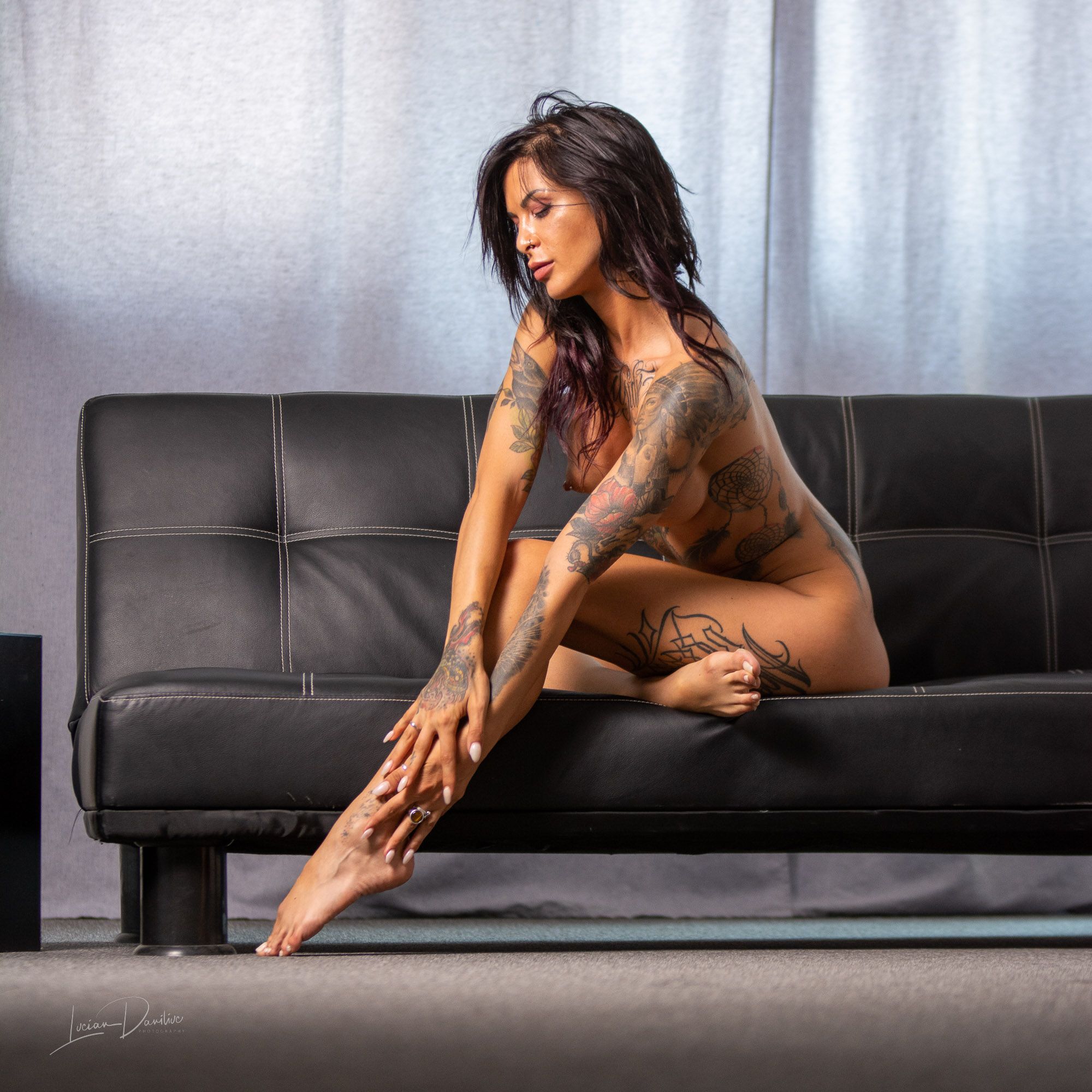 "Let's try the white top..."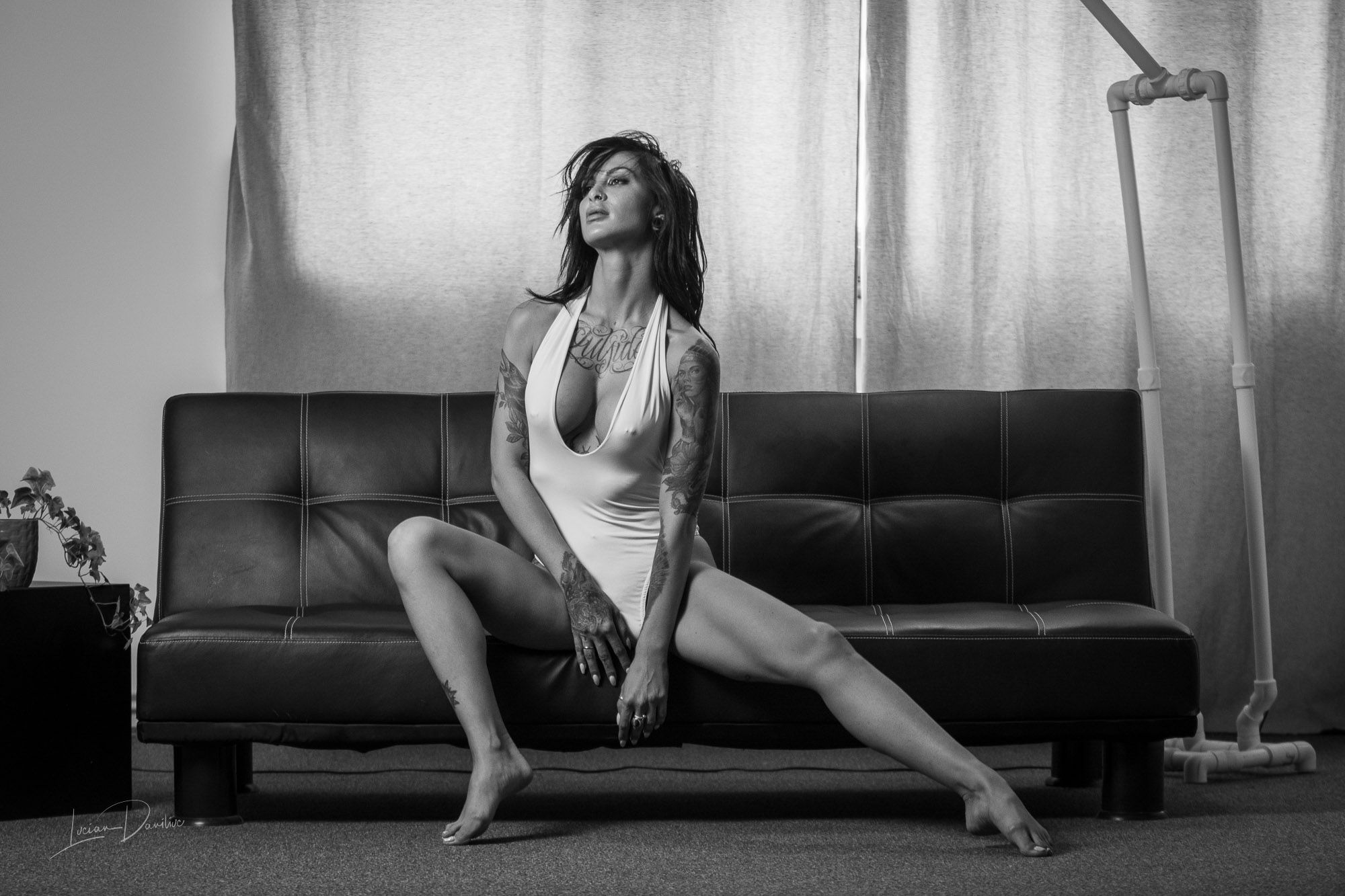 And the red one...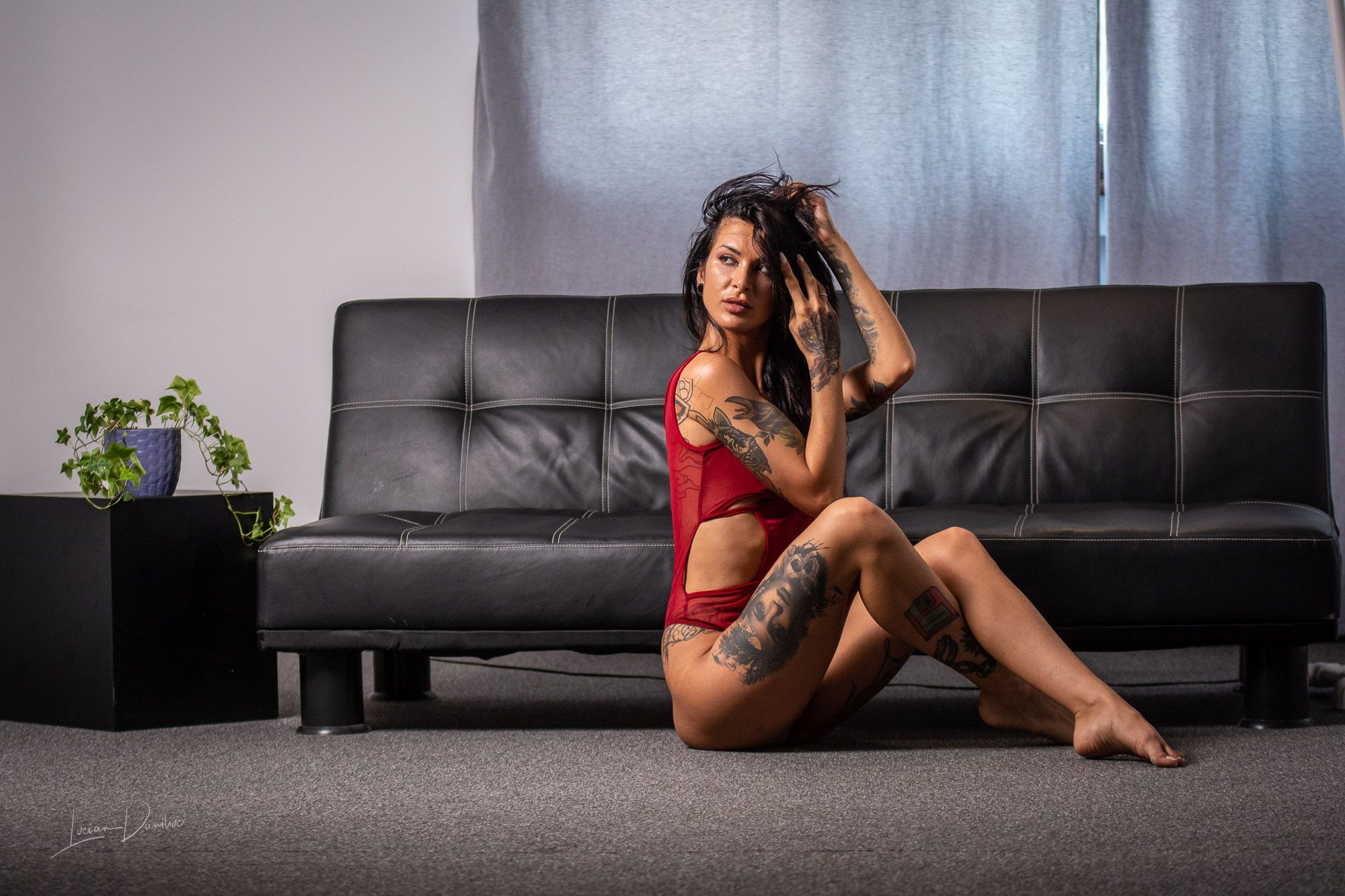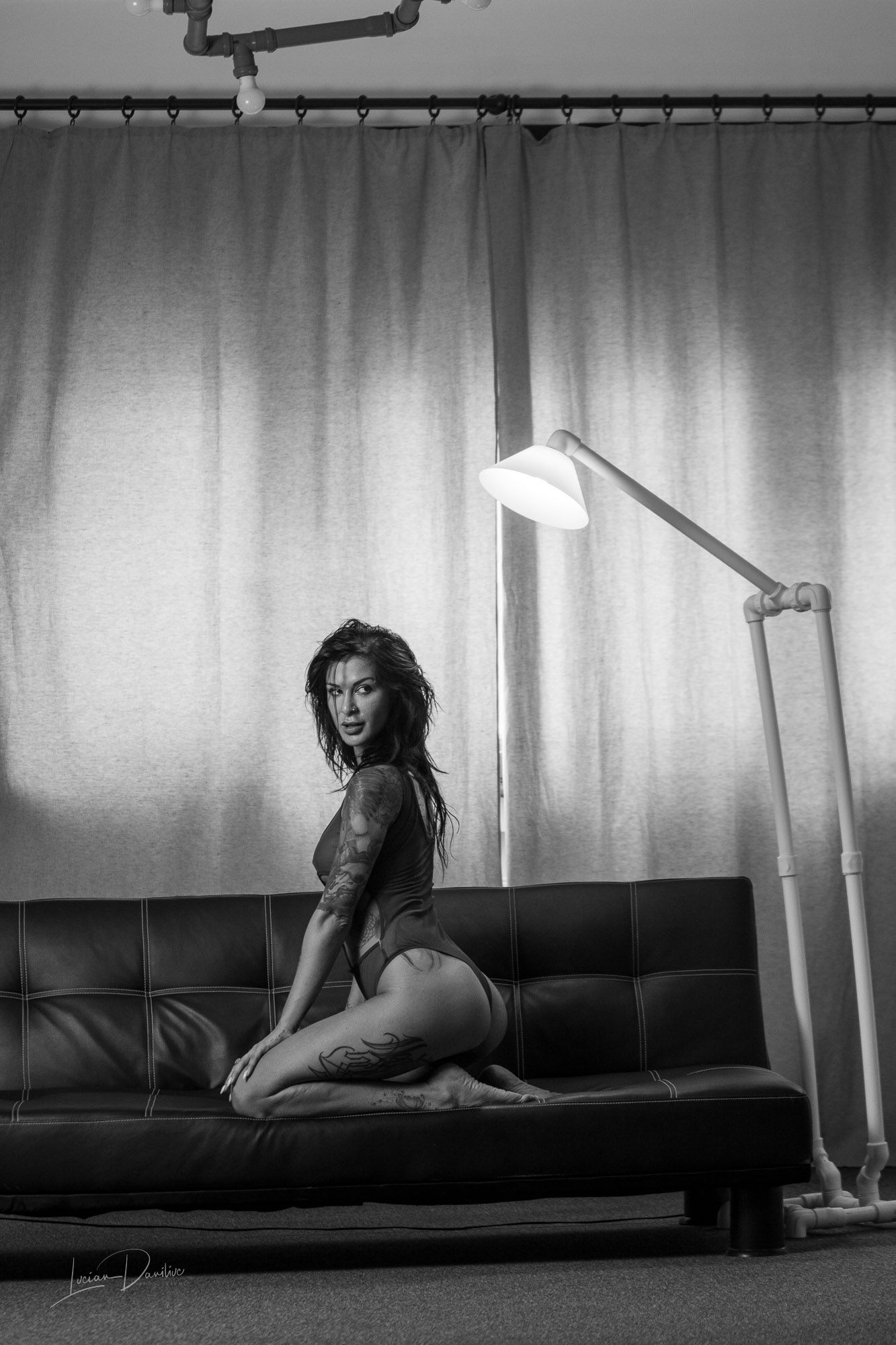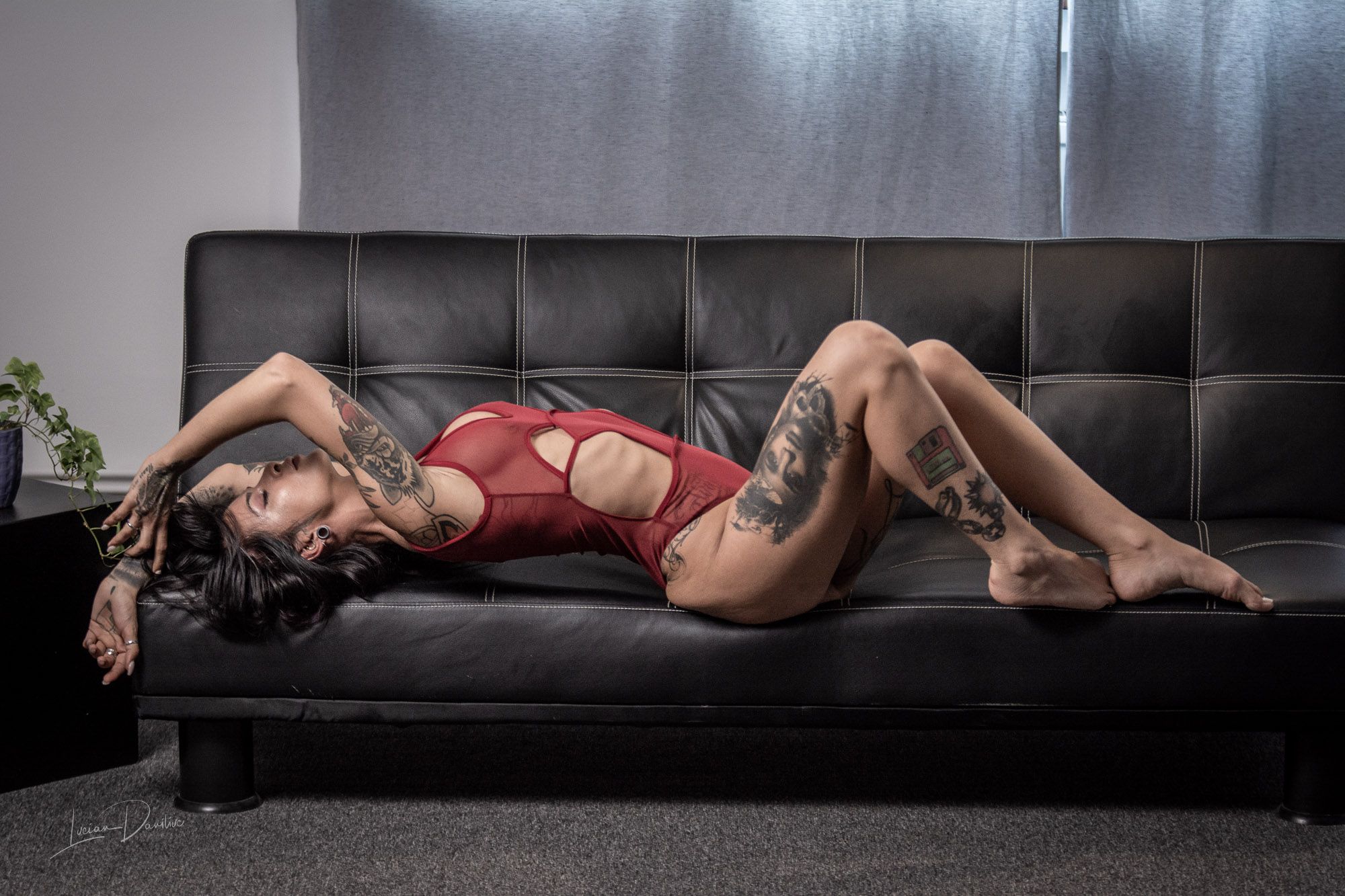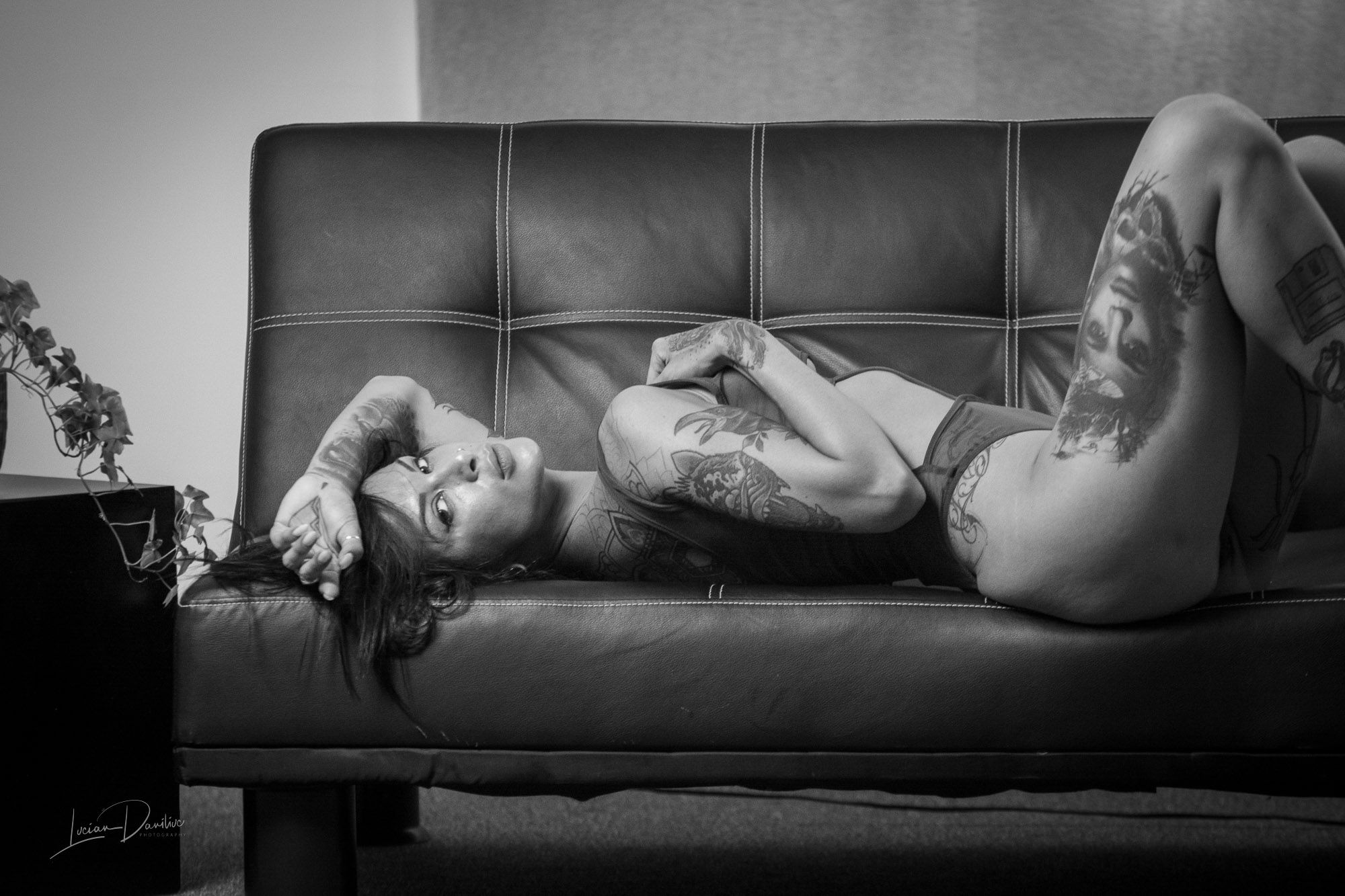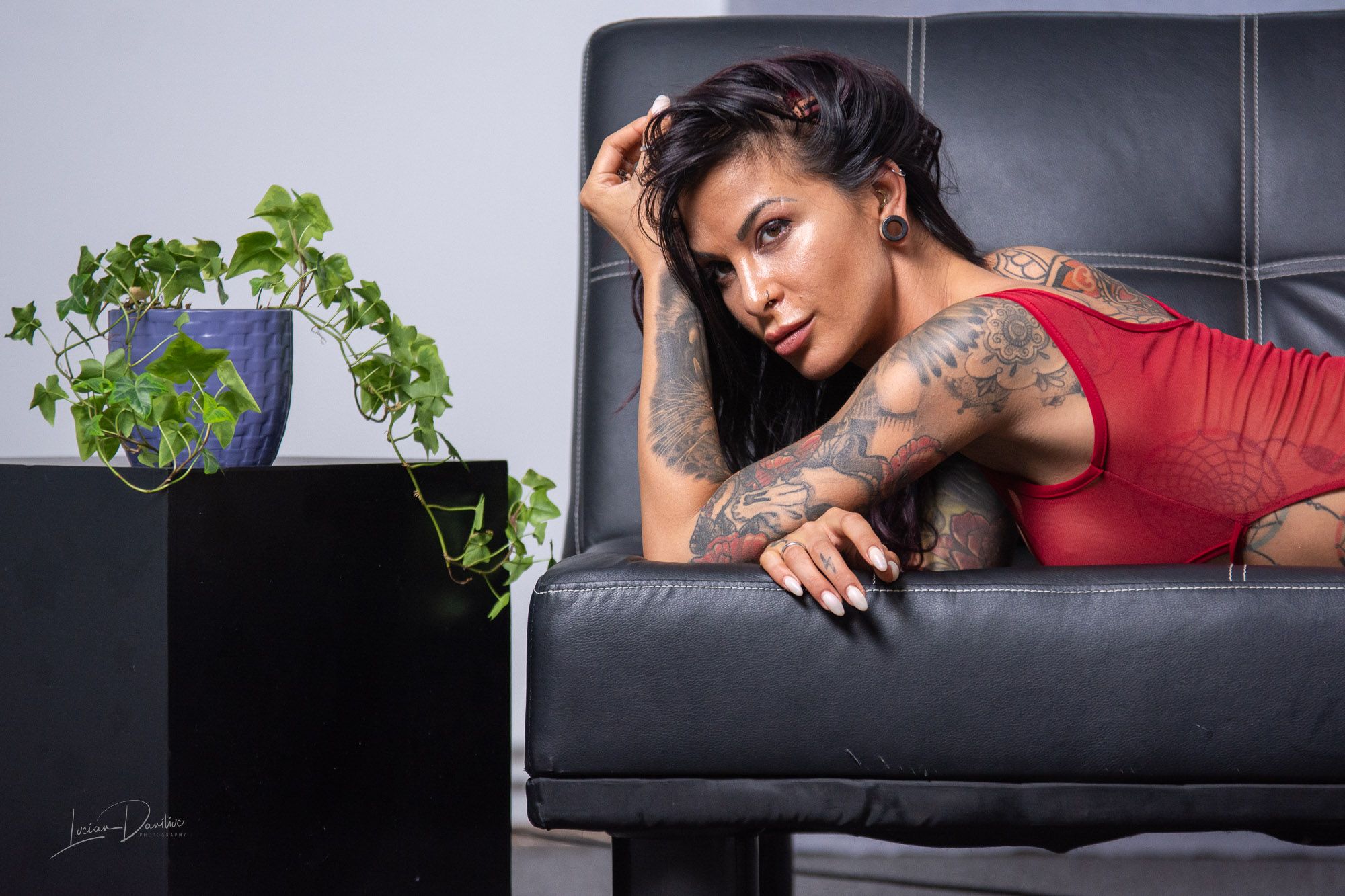 And then the other balcony available, with Calvin underwear...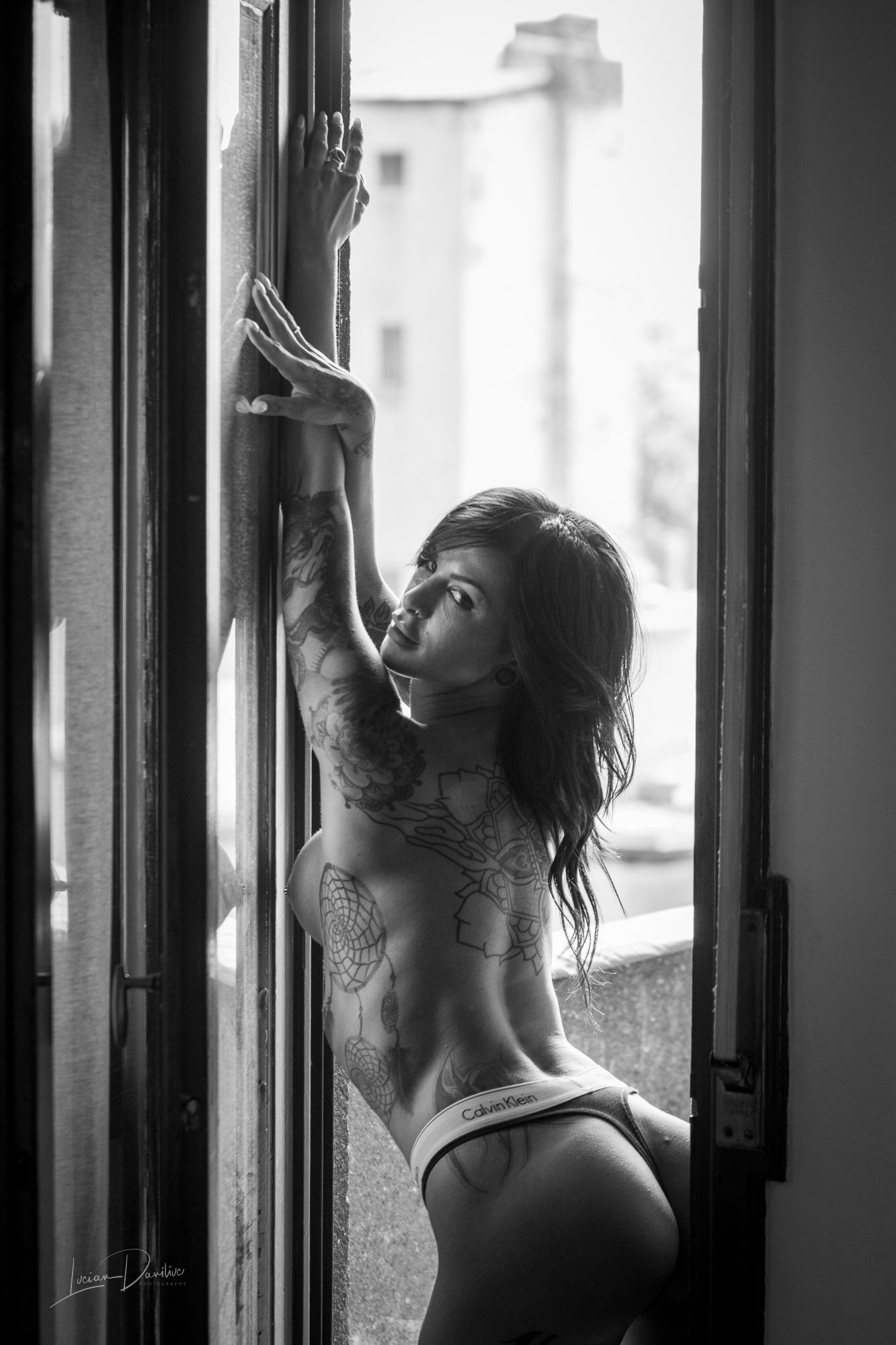 And some flowers...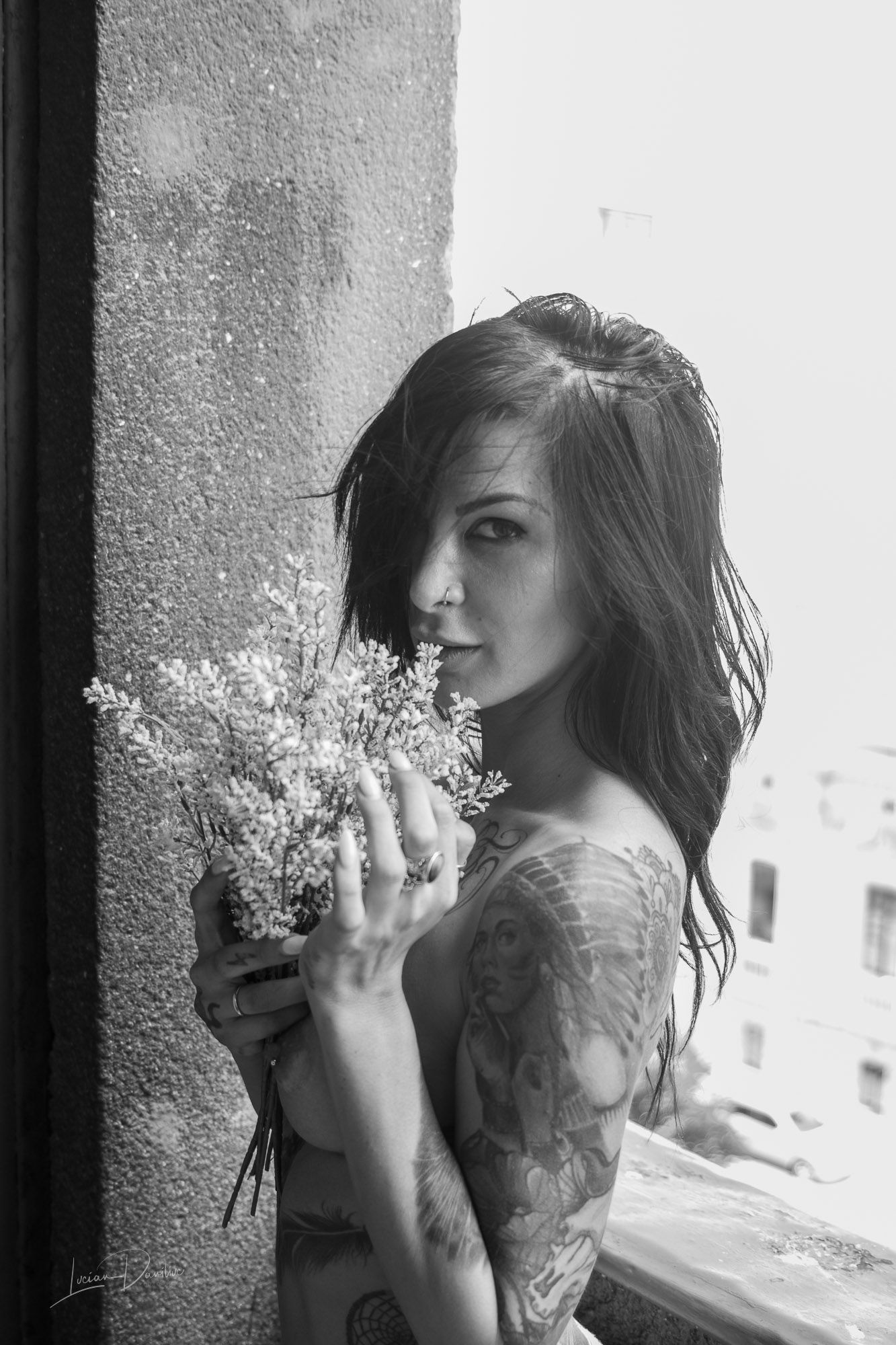 And then no flowers, and no underwear...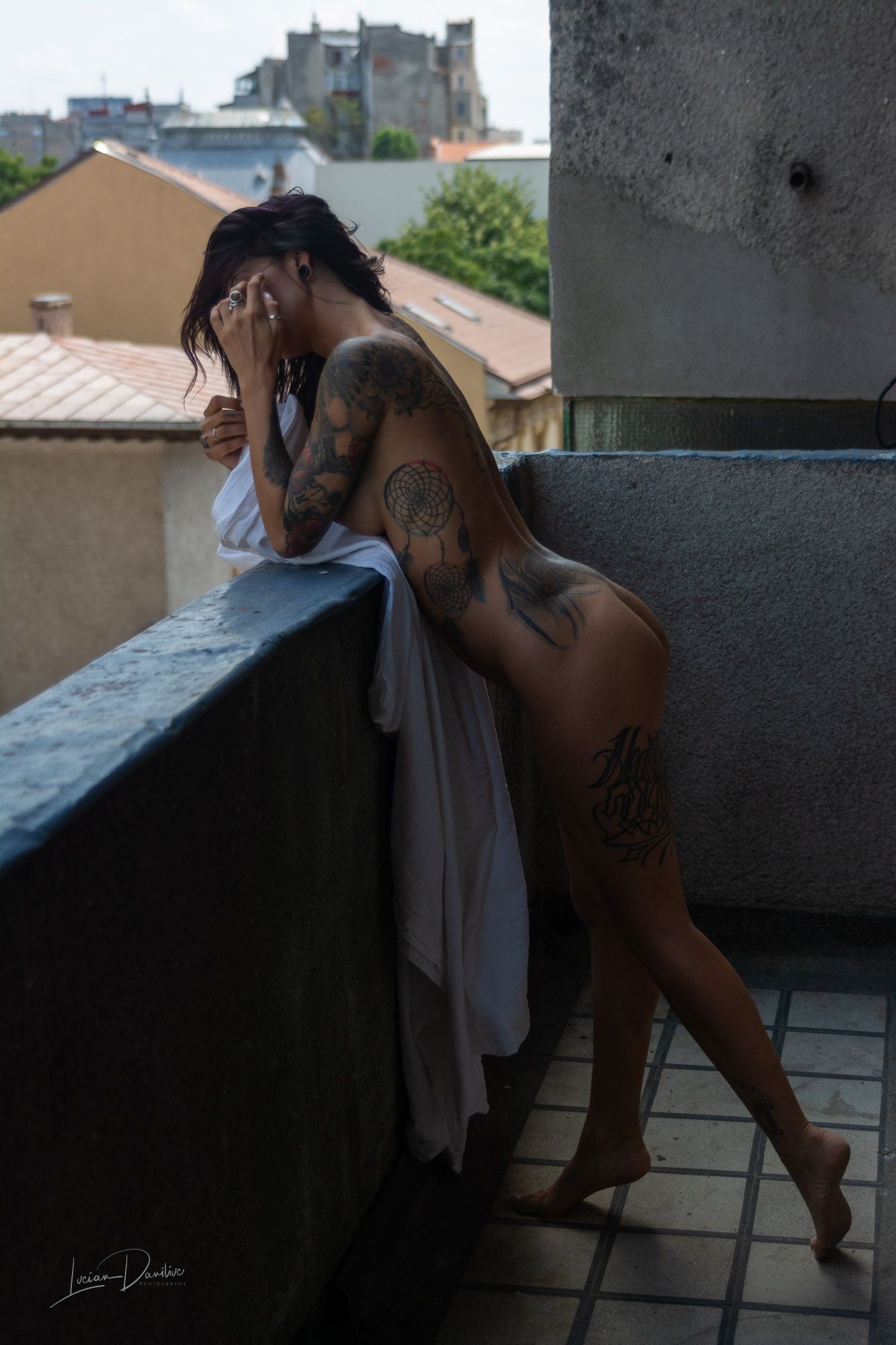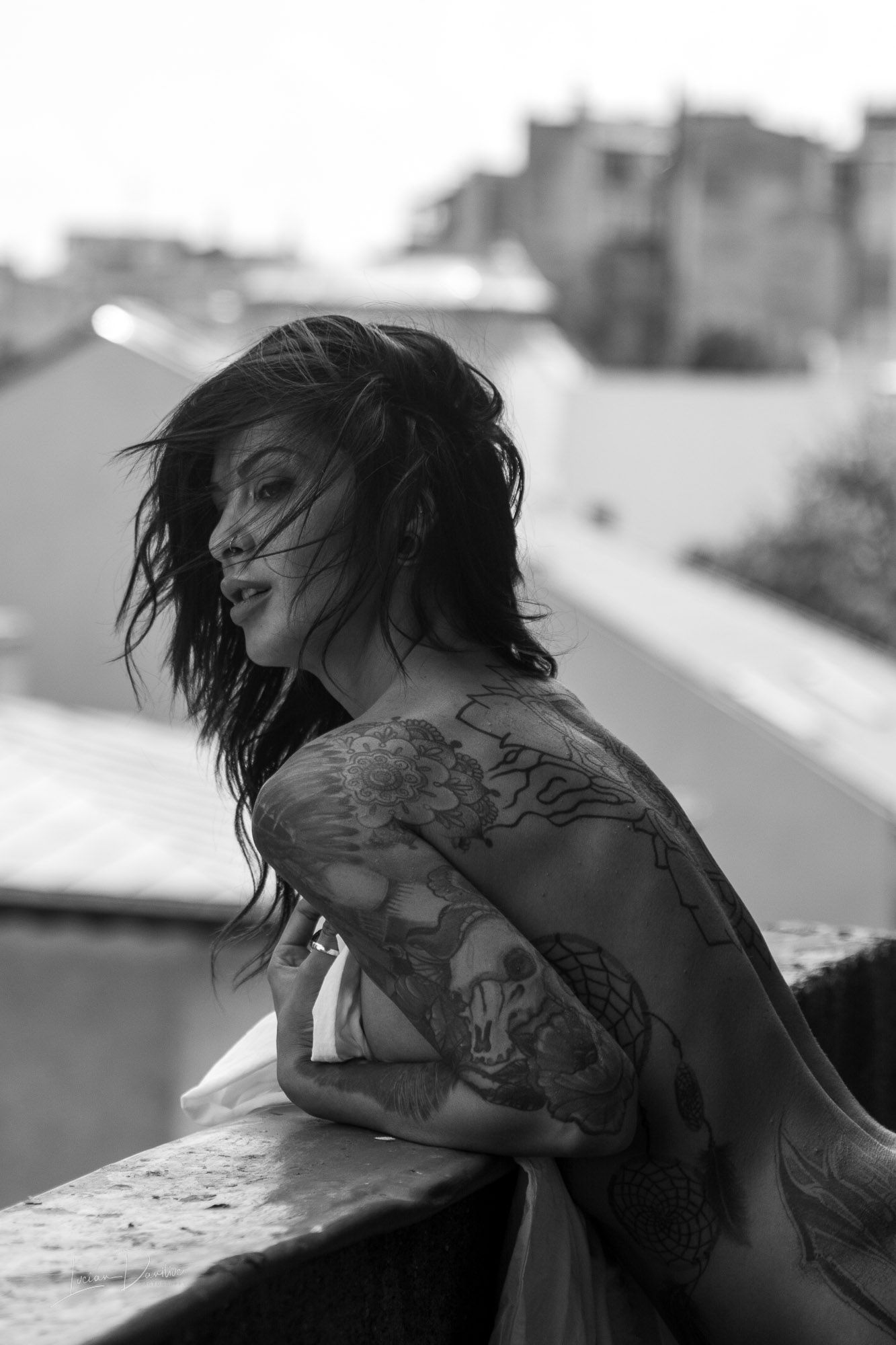 One of the features of the studio/apartment, which made it more like a studio and less of an apartment was the lighting features. So we played a bit with it as well...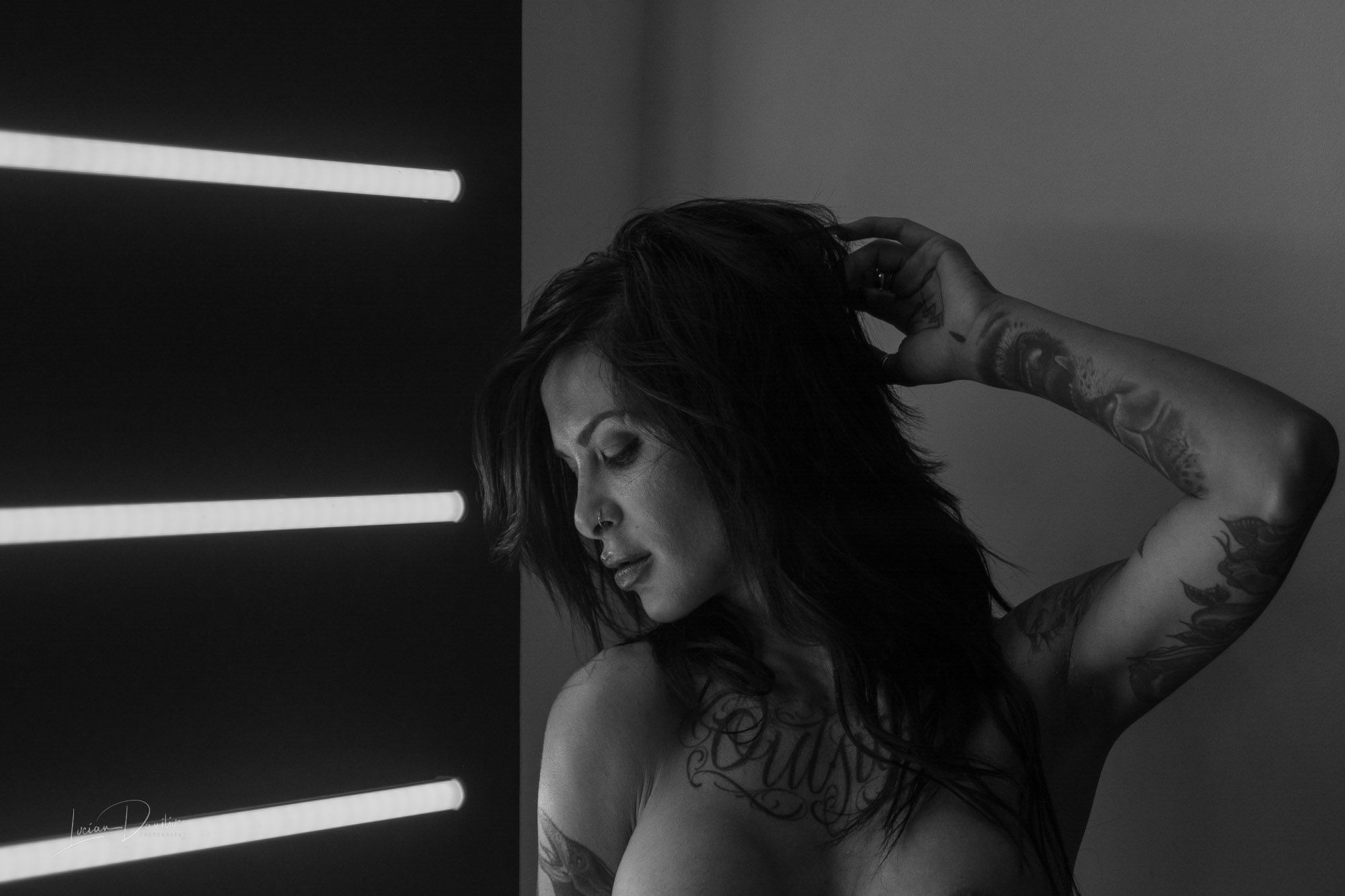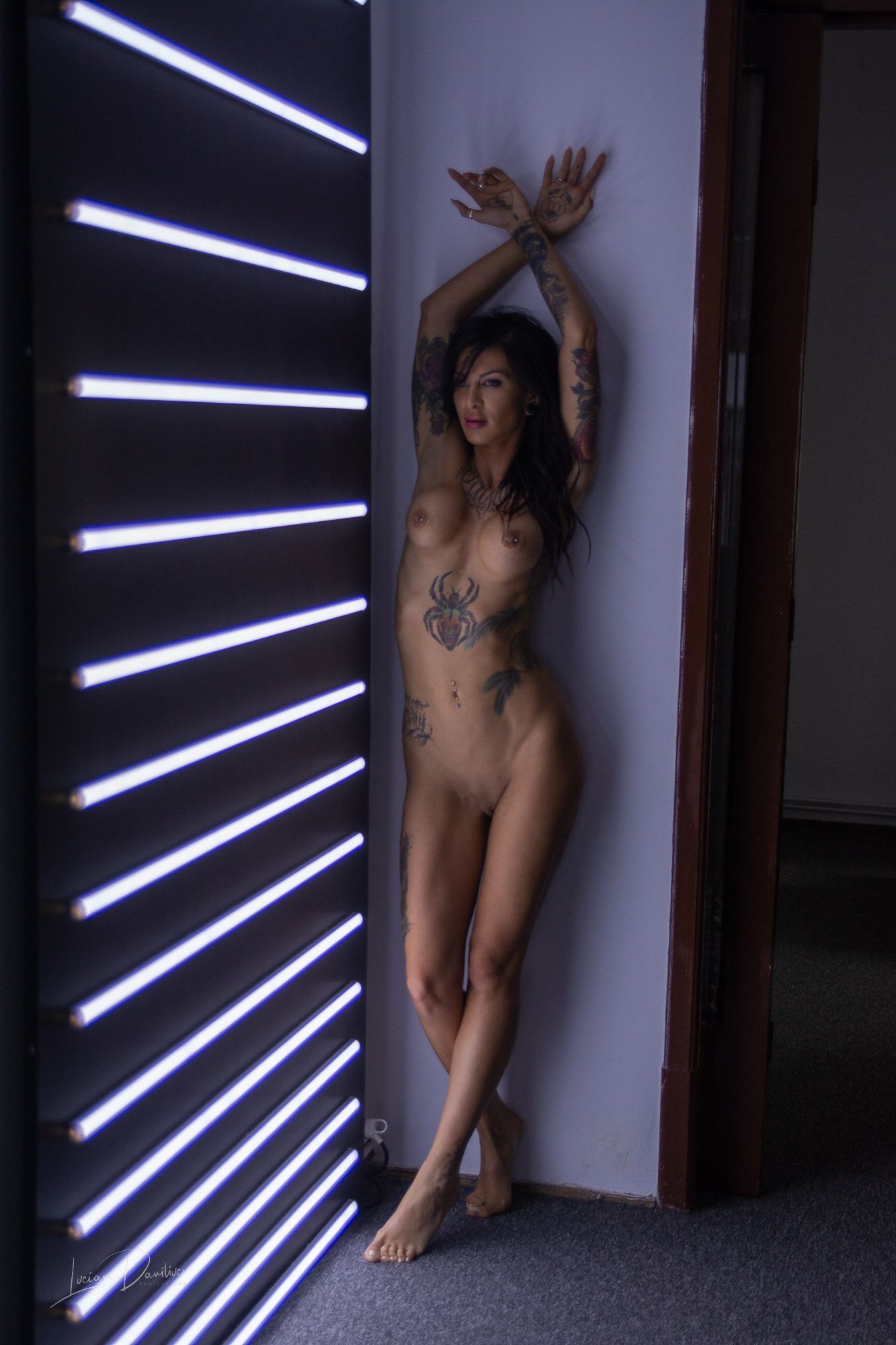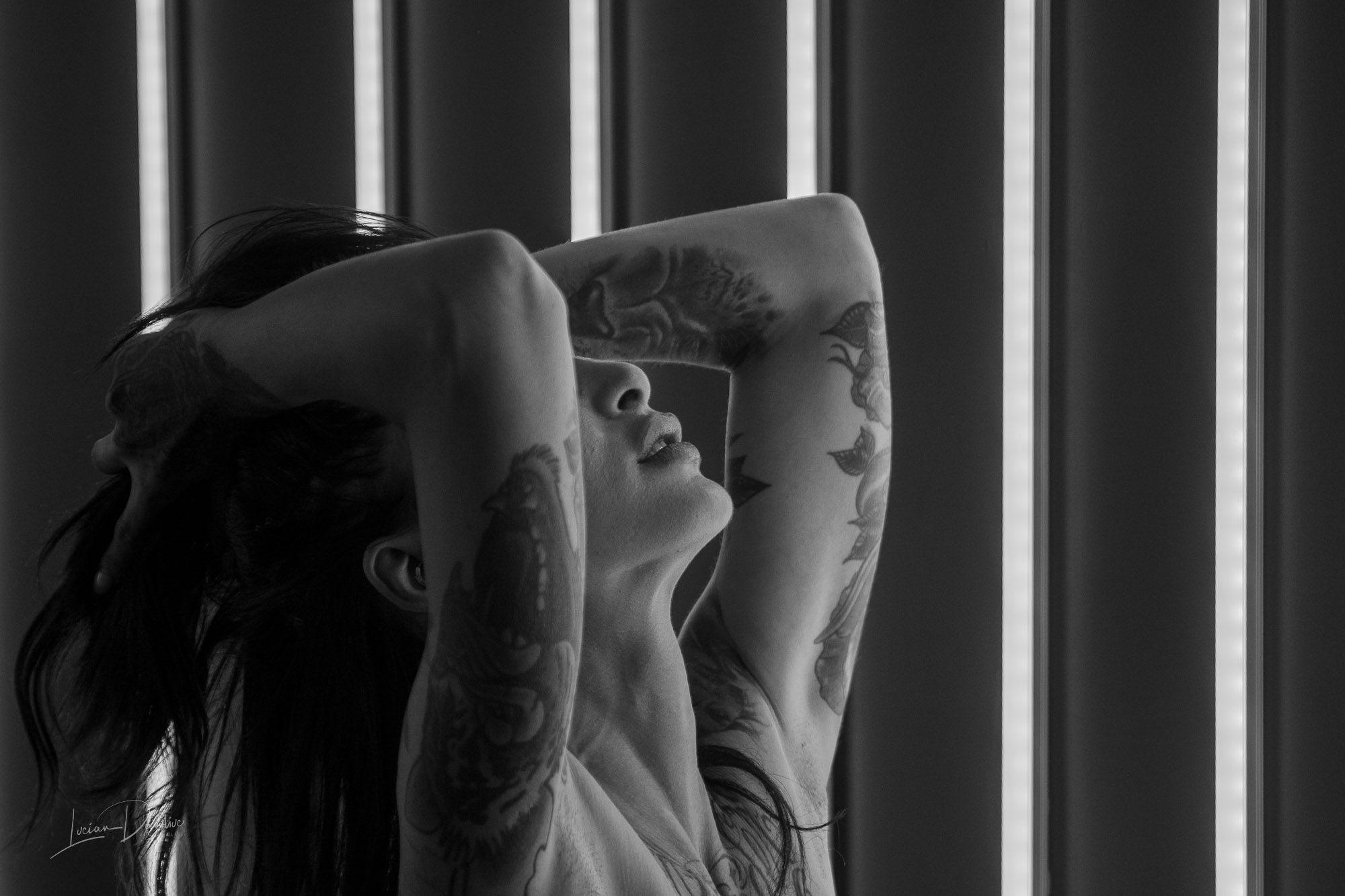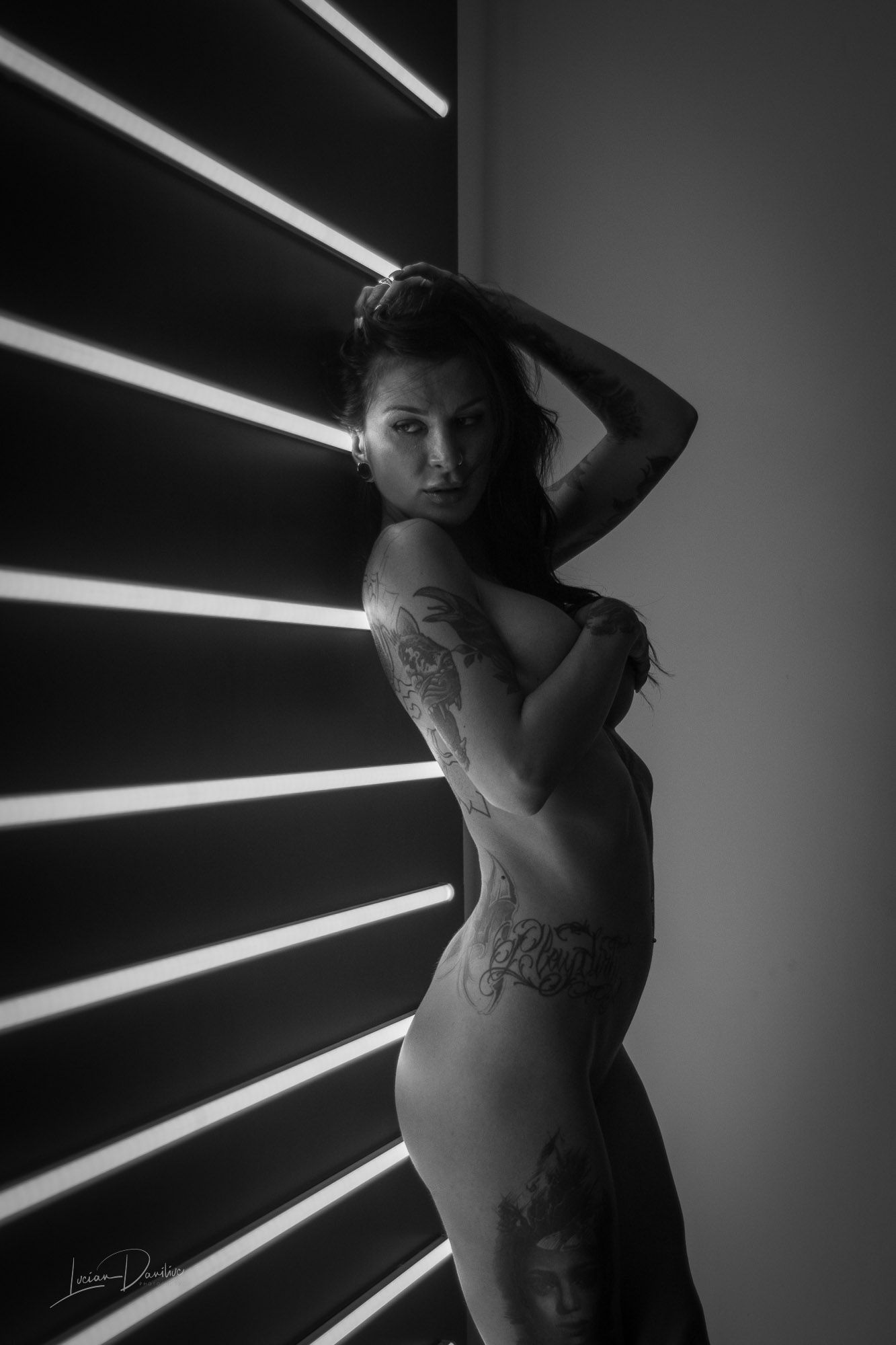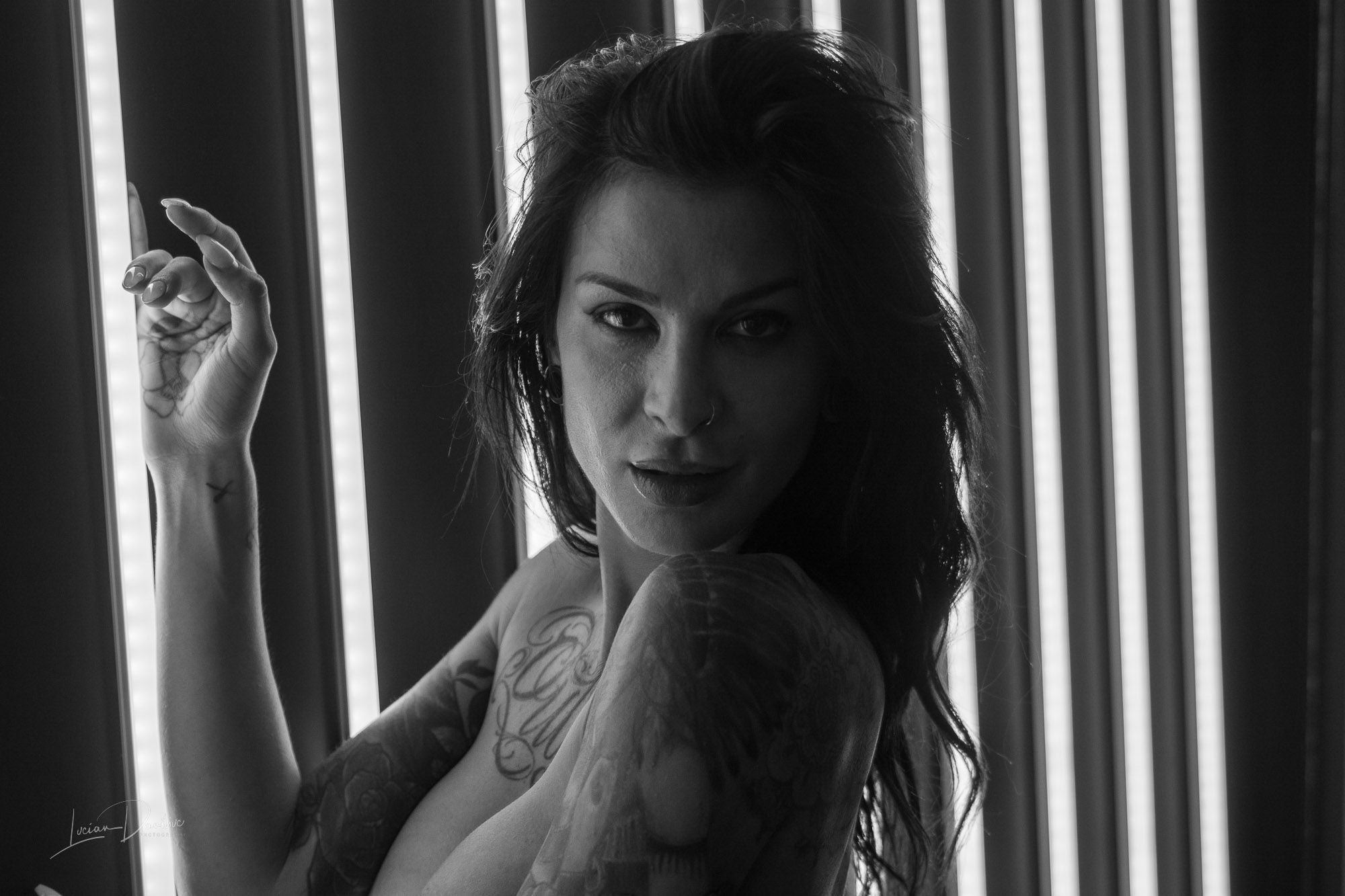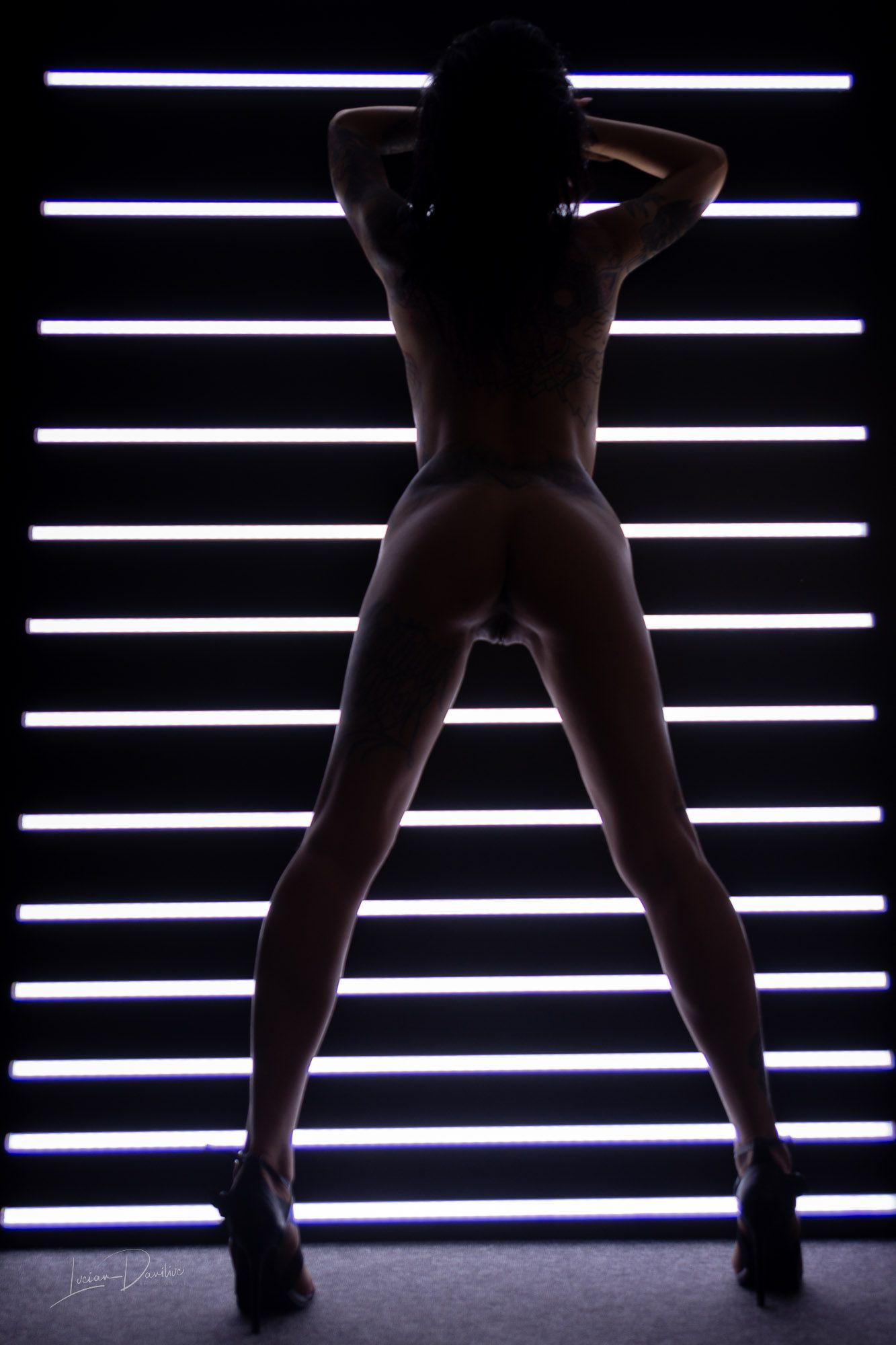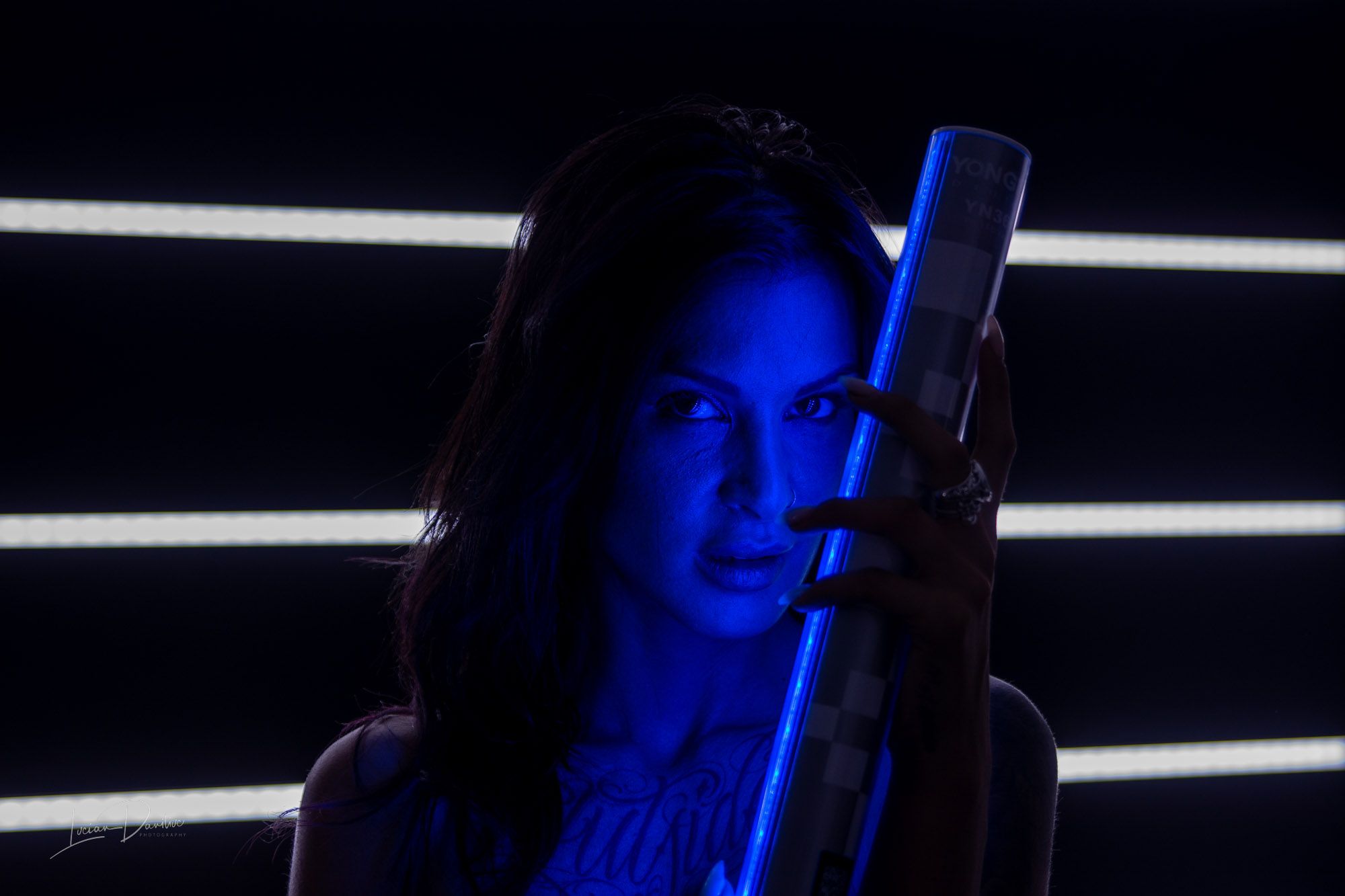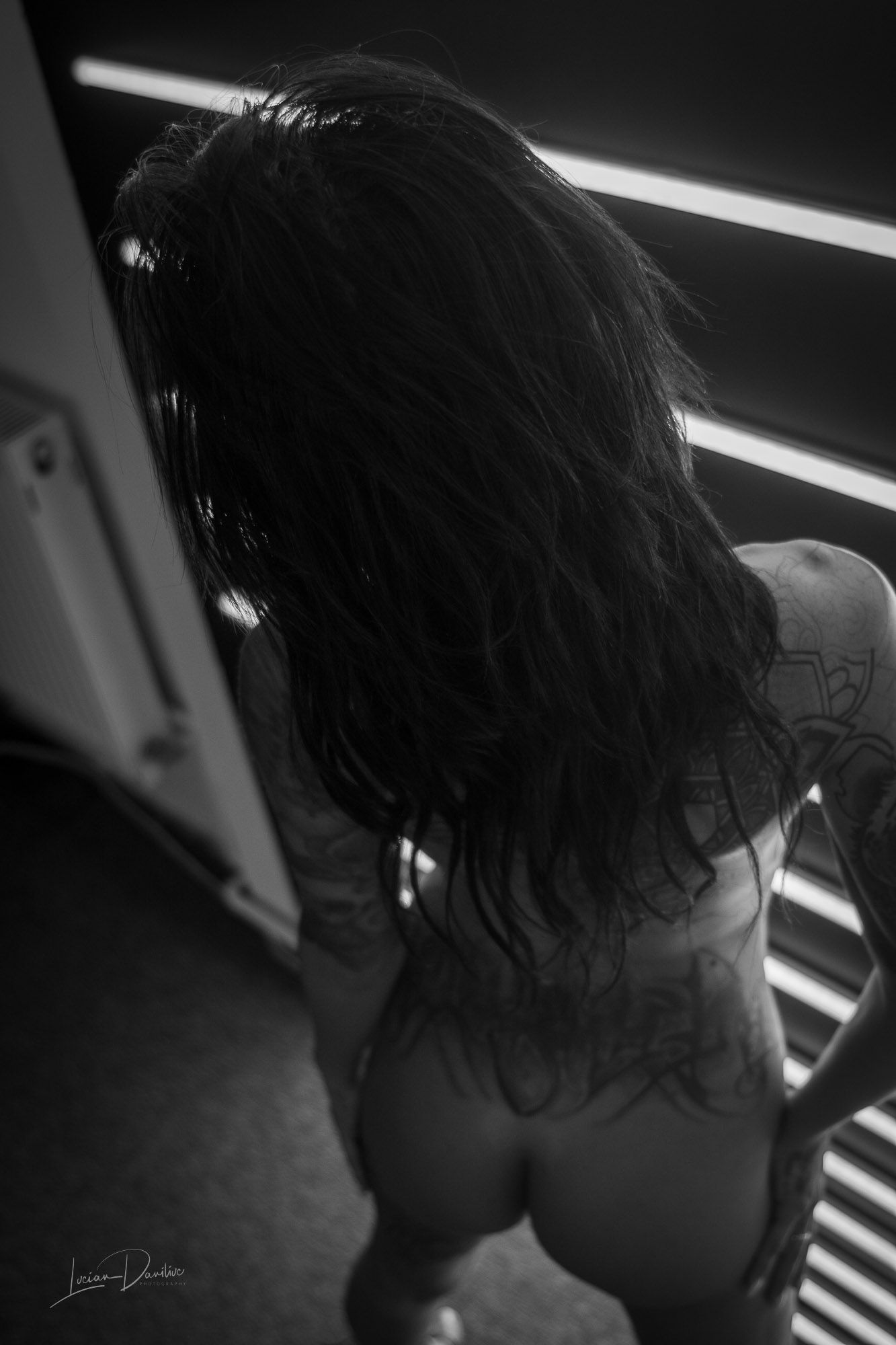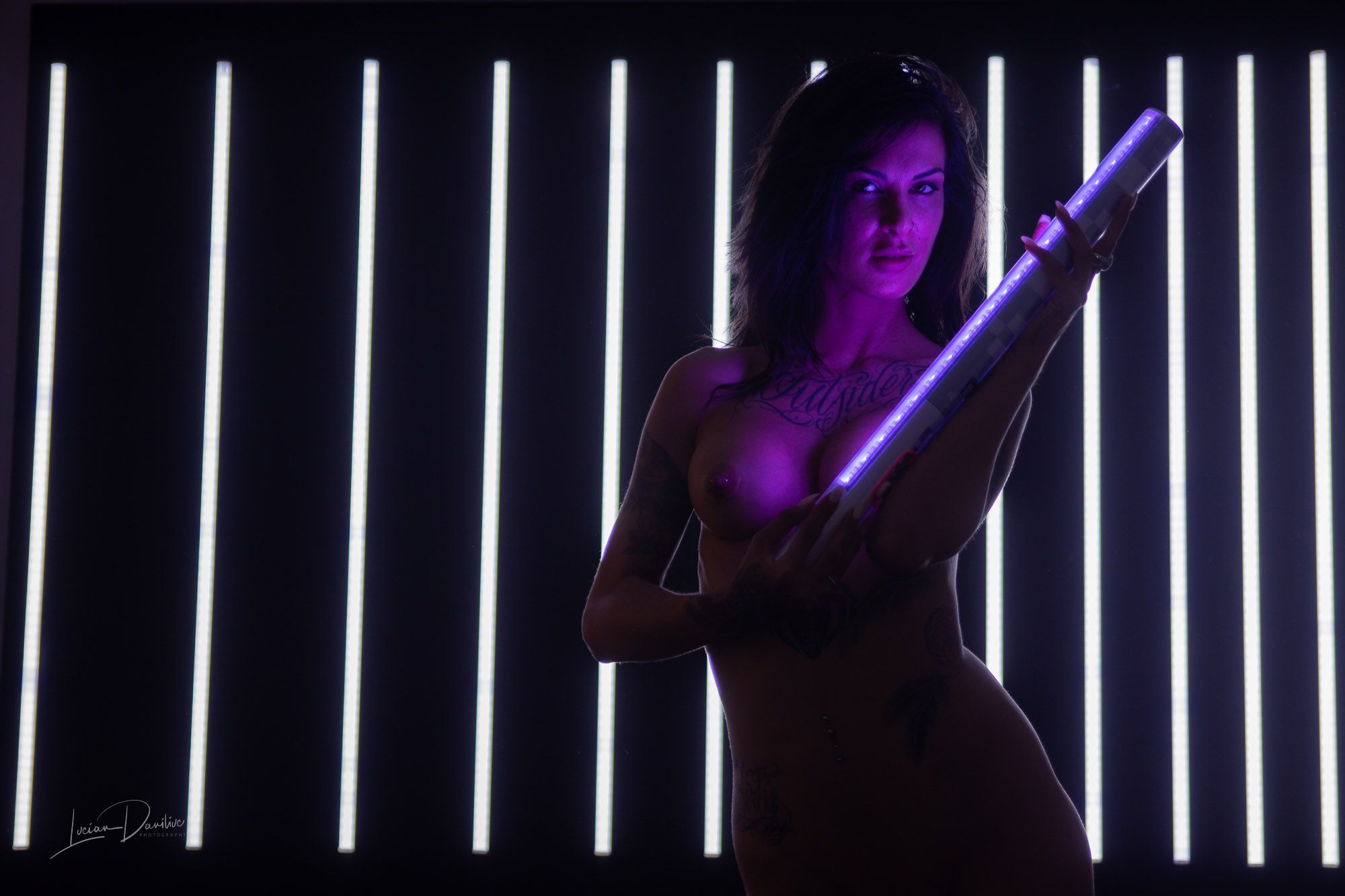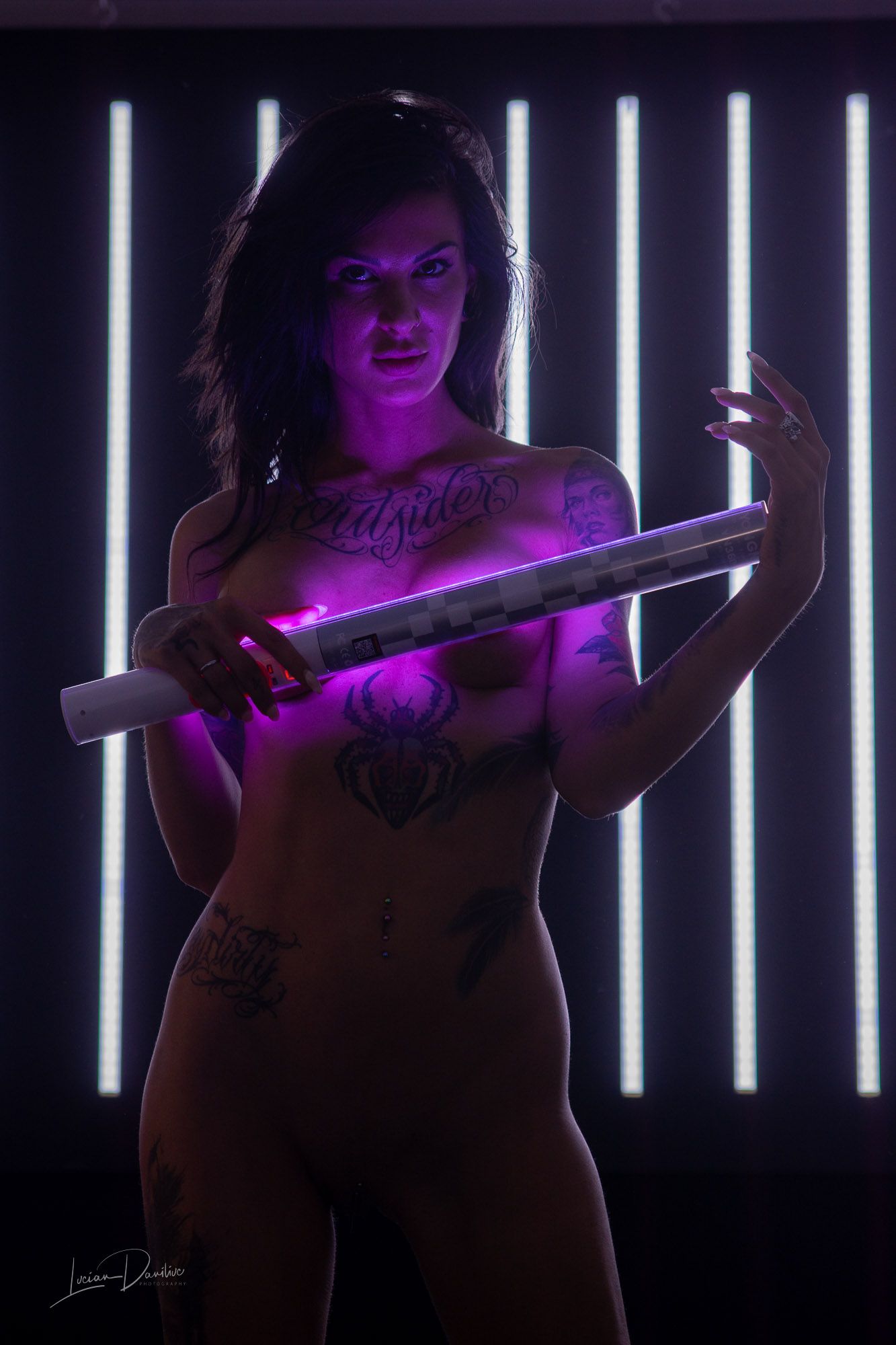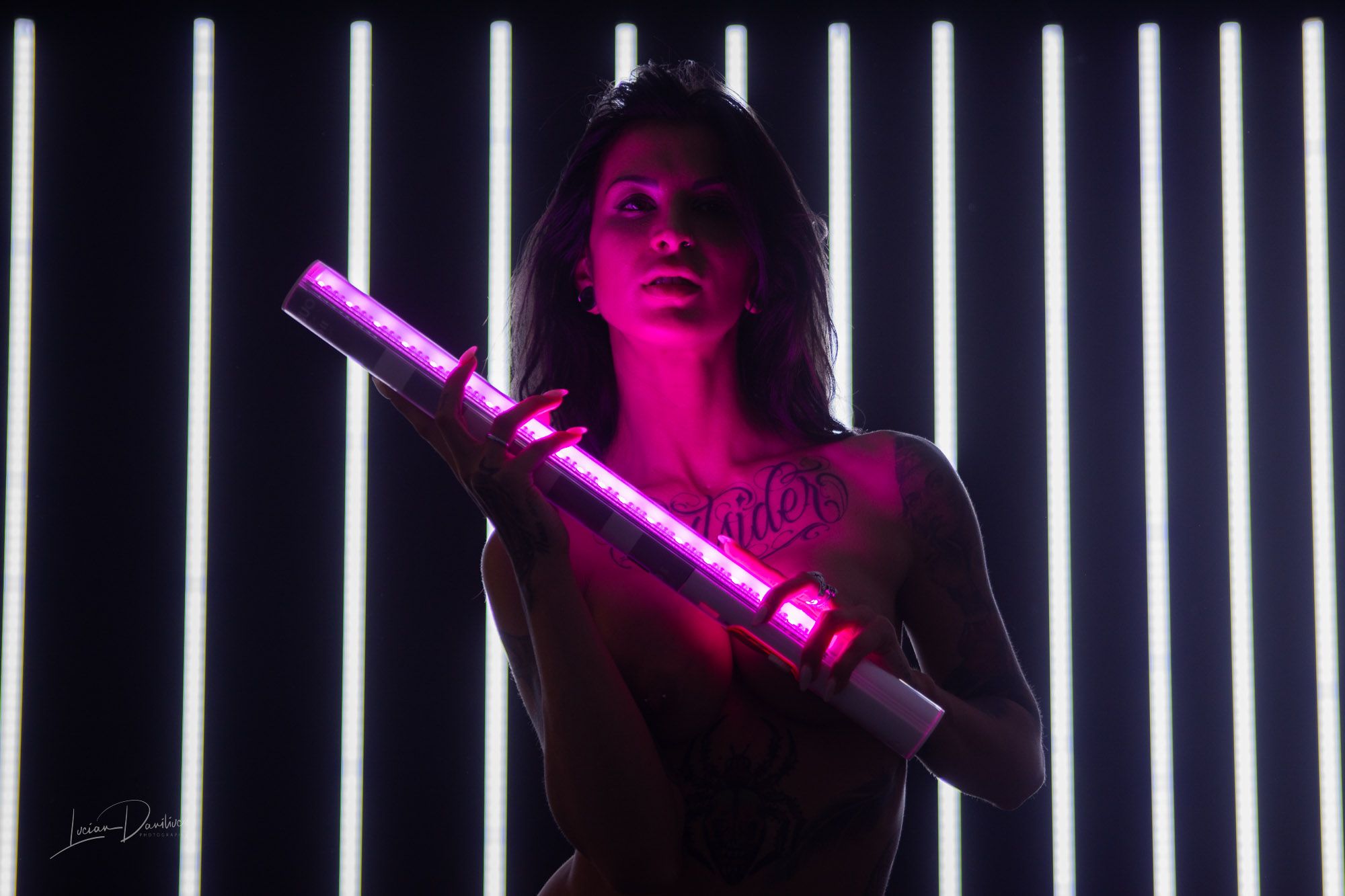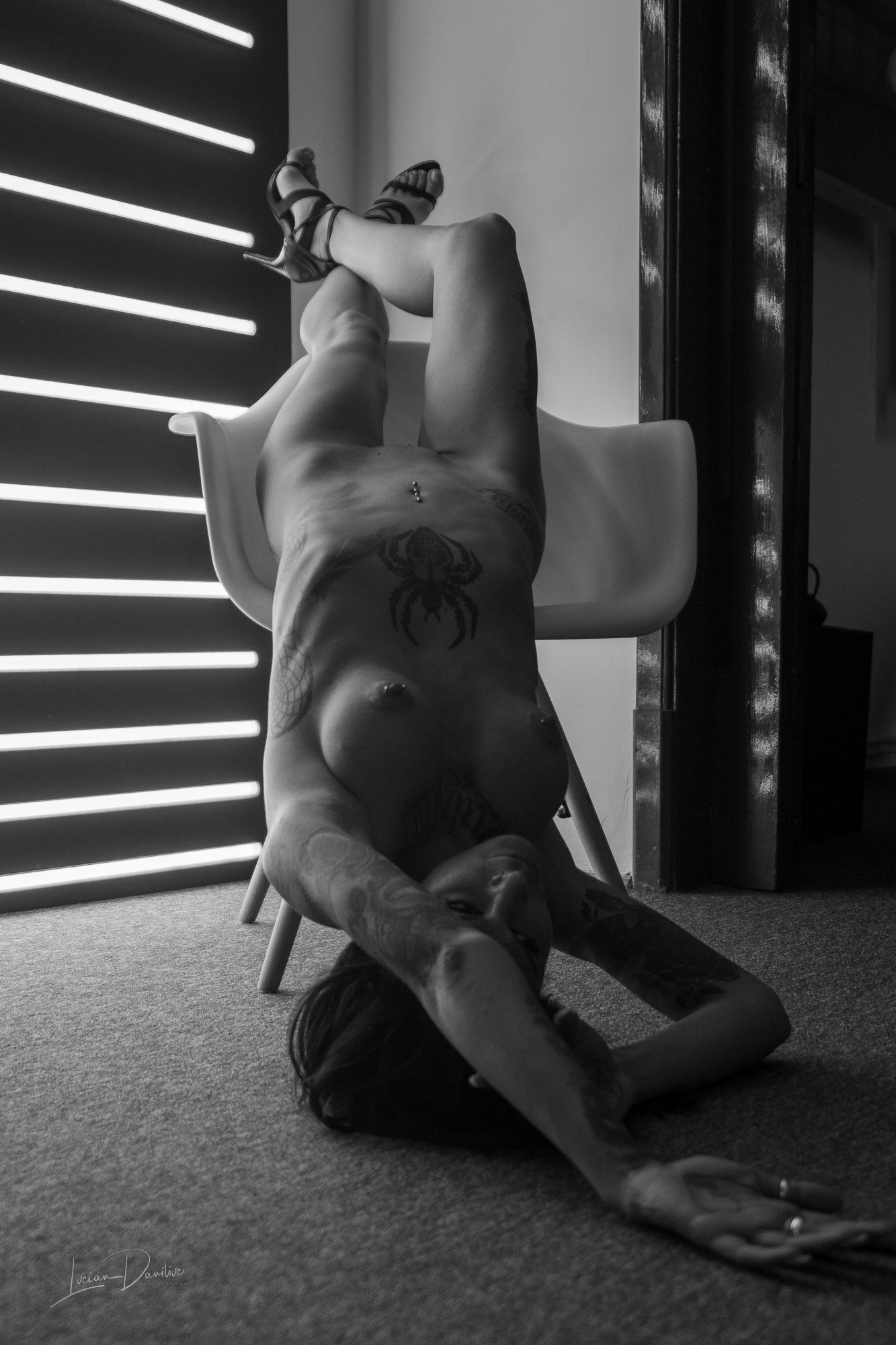 The third balcony (yes, had plenty of balconies) had a hammock in it, screaming for some shots...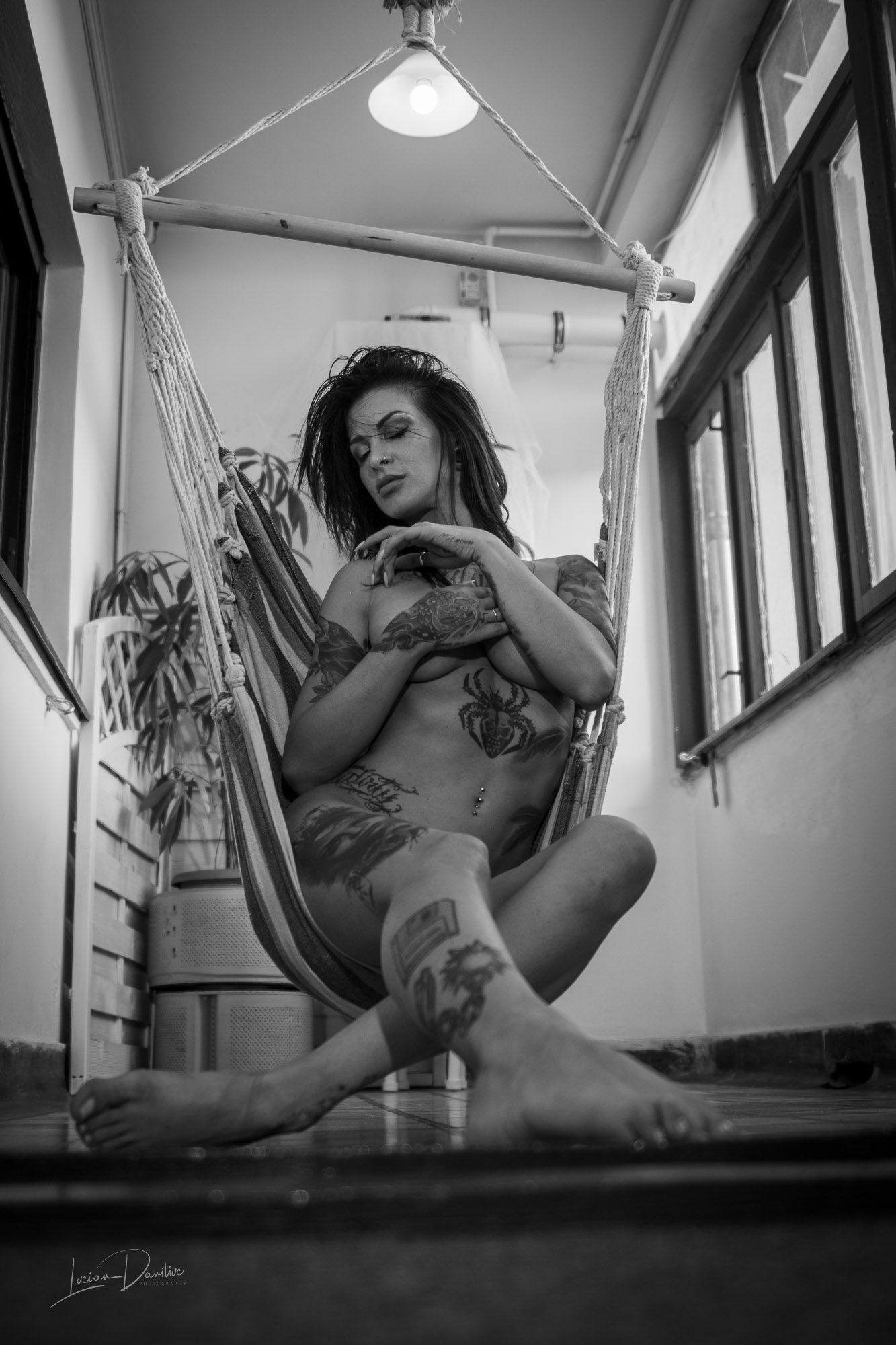 And a nice rocking chair...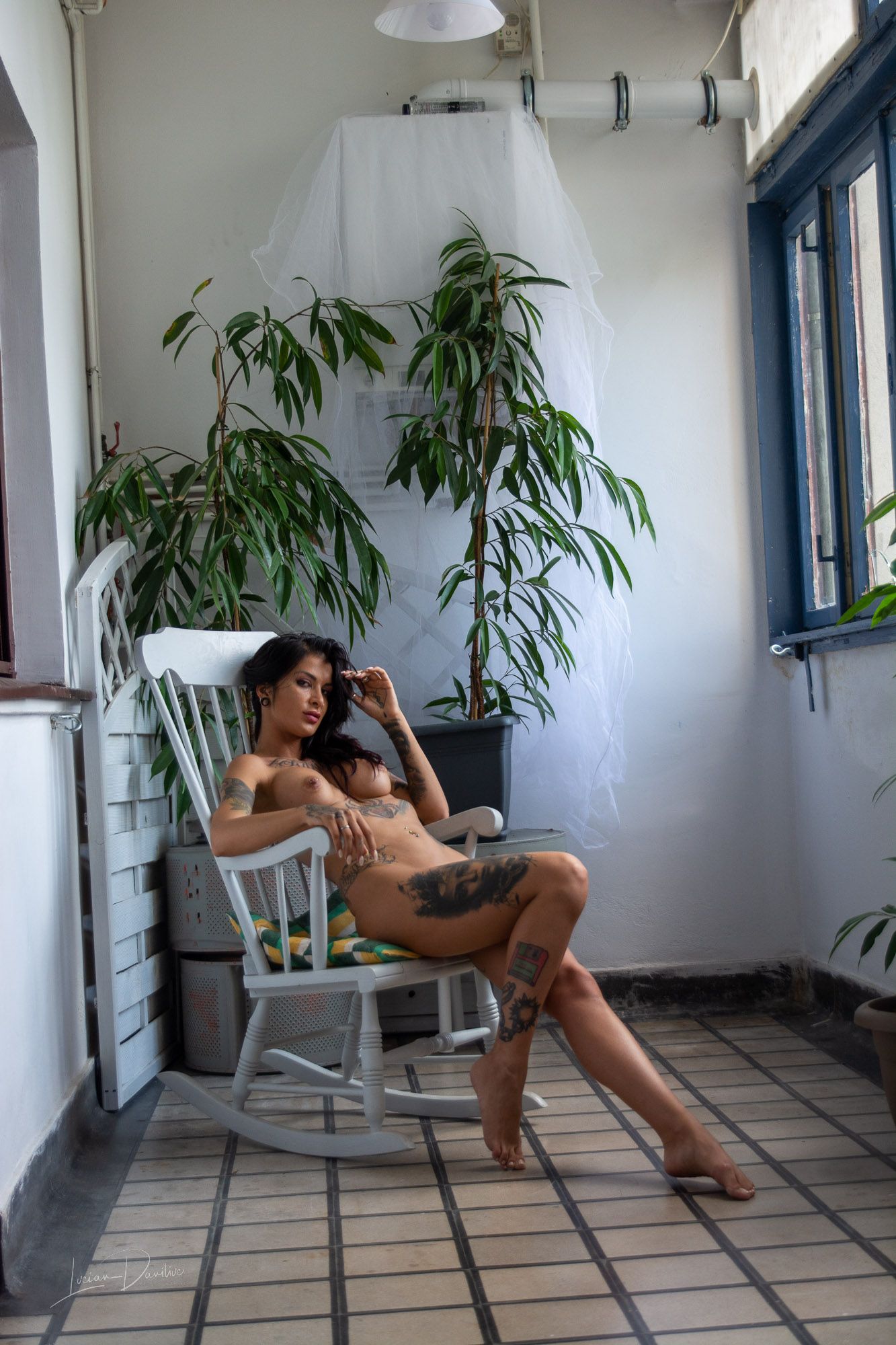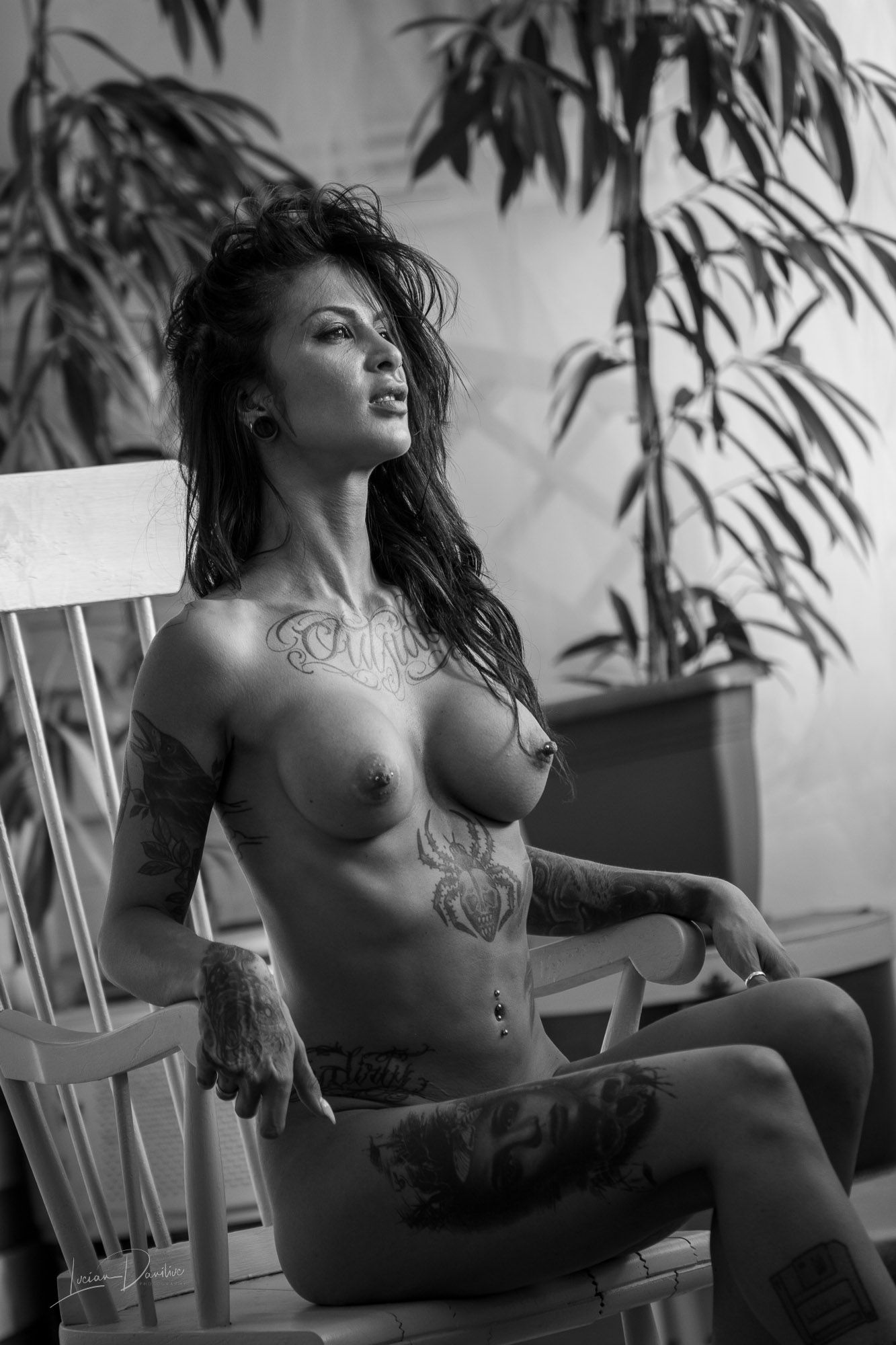 The second day we had a more of an erotic session, involving tied hands, teasing scenes and more skin...