Rucăr Hilltop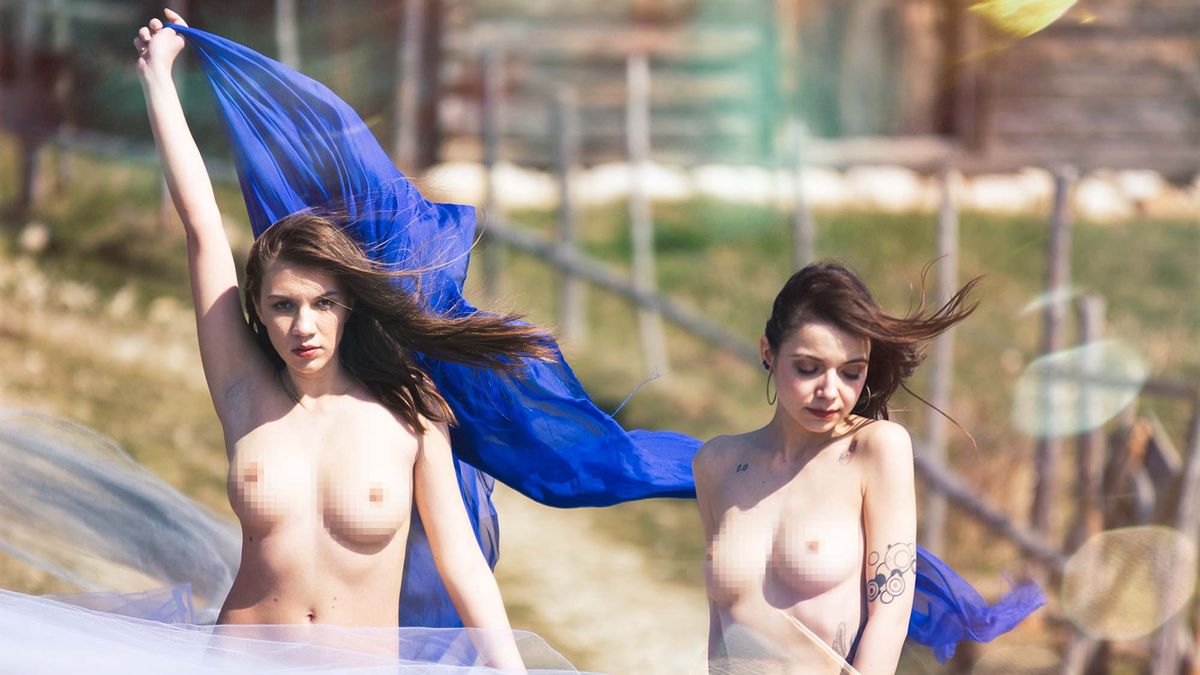 I've been on this photo-shoot in 2019, as a collaborative effort between several photographers, me included. I'm not sure anymore, but I believe mainly Gabi Gogiu and Mihai Buta were the organizers who actually made a plan and saw it through. They got a nice big cabin in the woods near Rucar, two models and so we gathered and started shooting. All day. Everywhere.
And there was plenty of space to go around...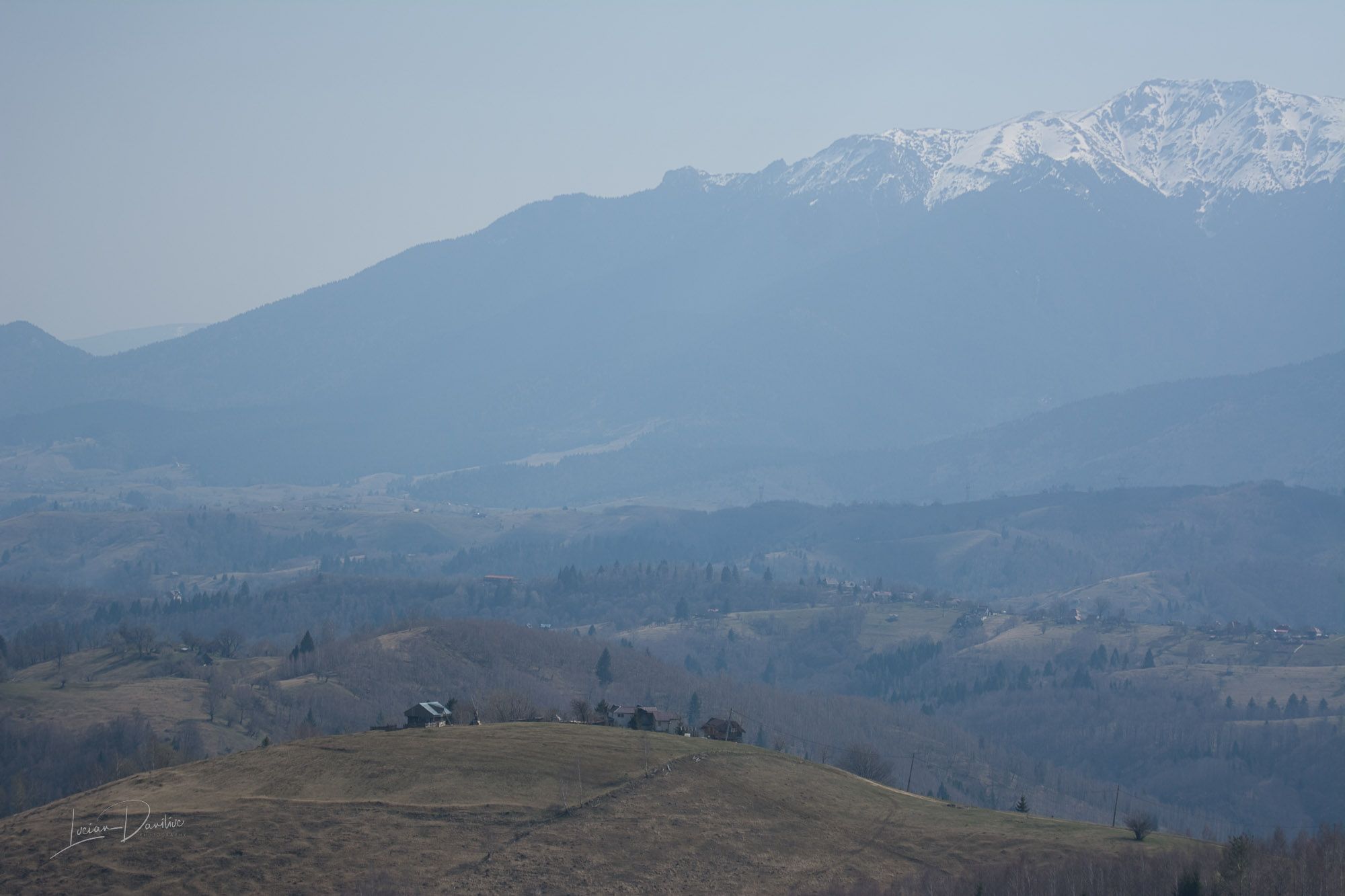 On the editing part, the photos from that shoot haven't been edited since.
But since I have a decent computer now and I can actually edit photos, I decided to start playing with Luminar AI and Lightroom in the journey to... find my style.
That's why, this one is a black & white, with just a pinch of color.
Aspect ratio for all the photos is 16:9. Because why not?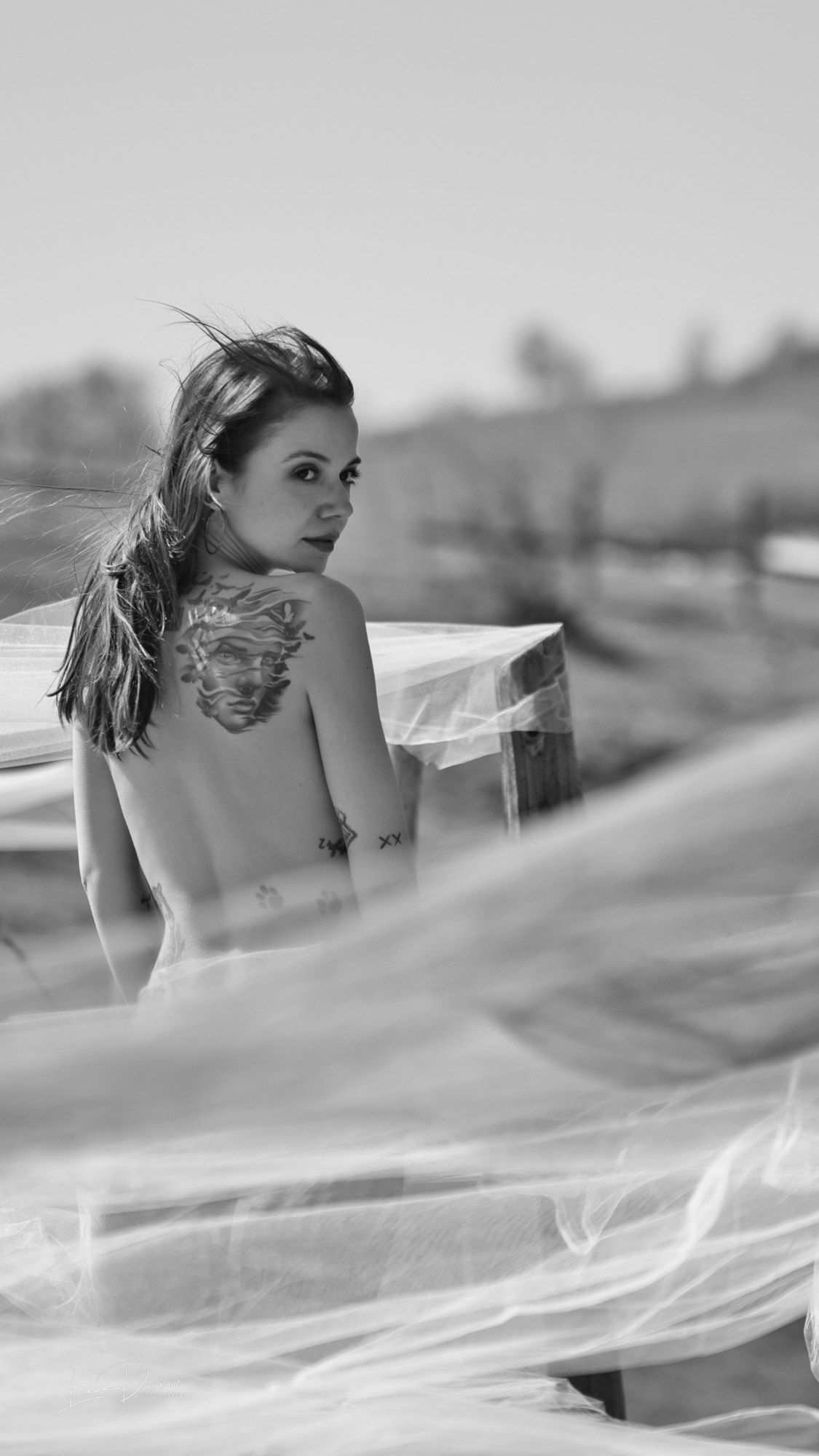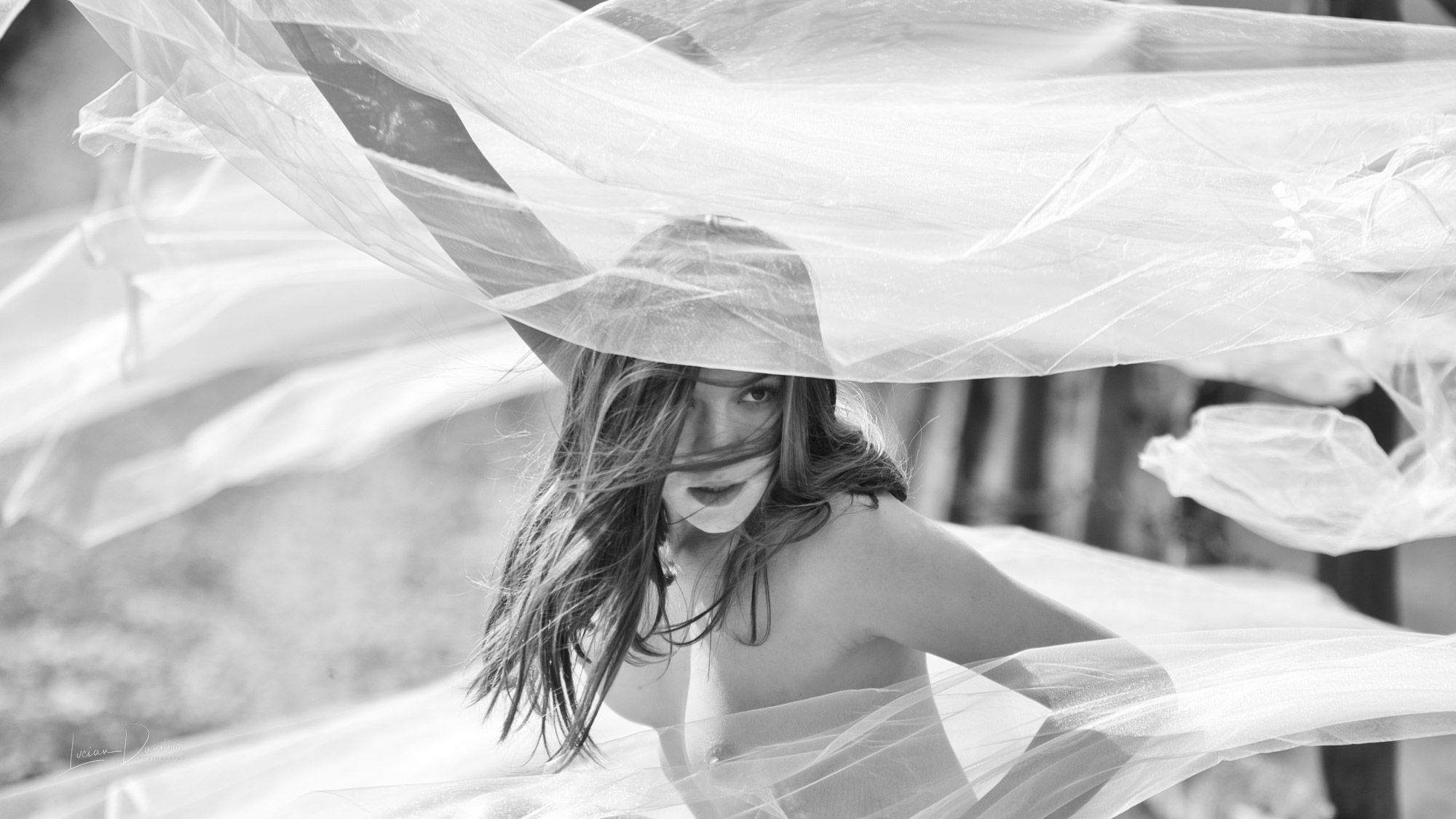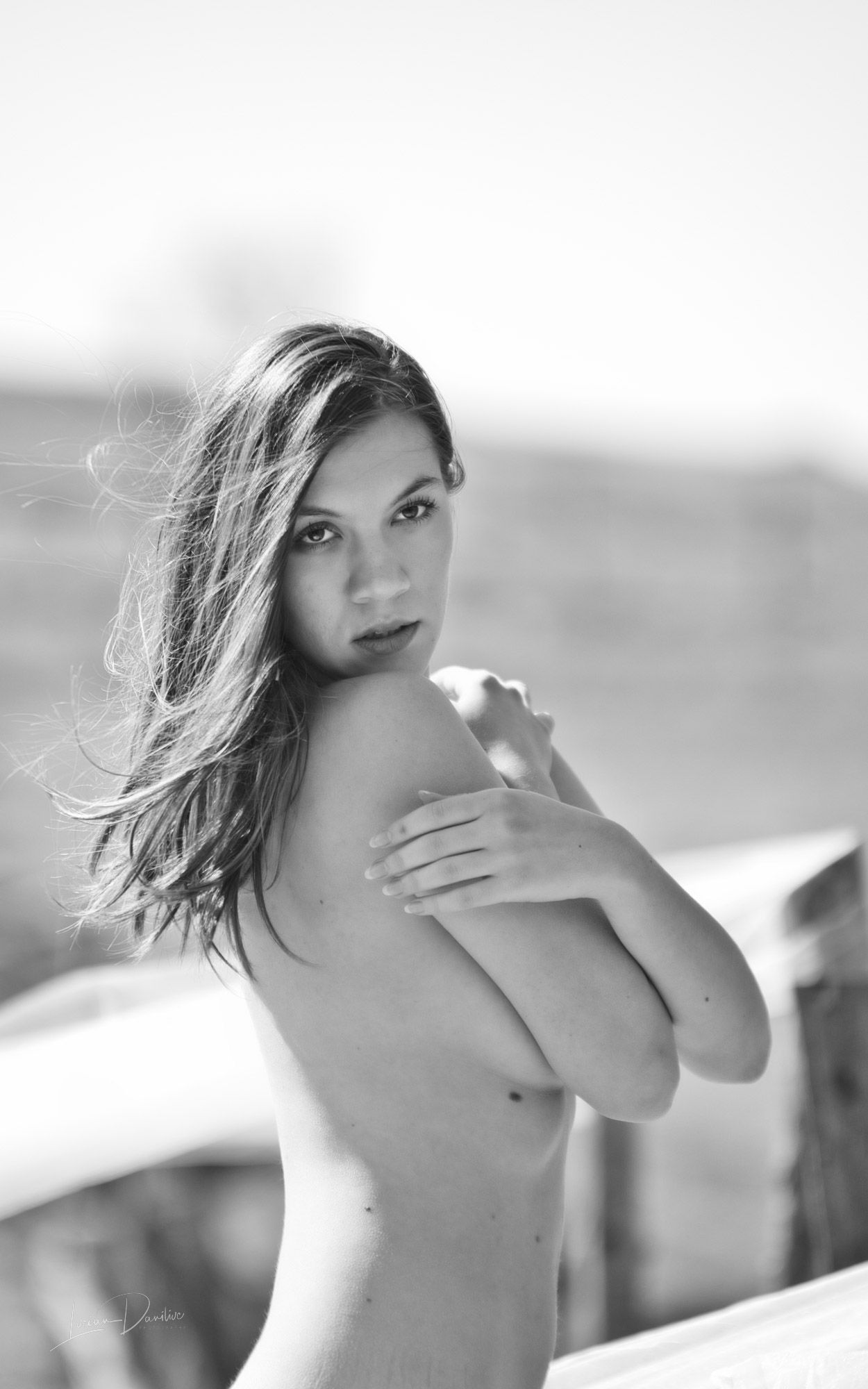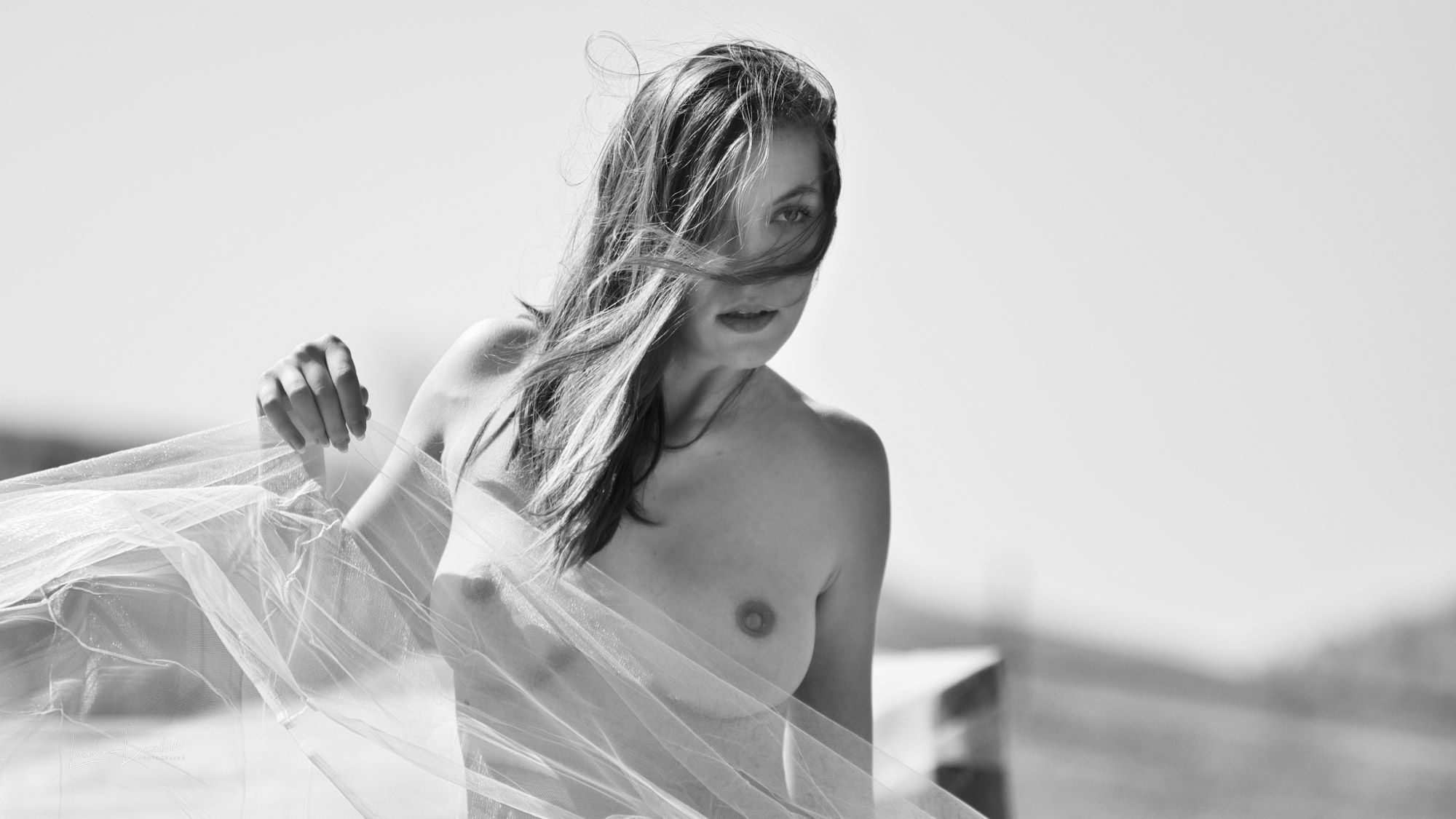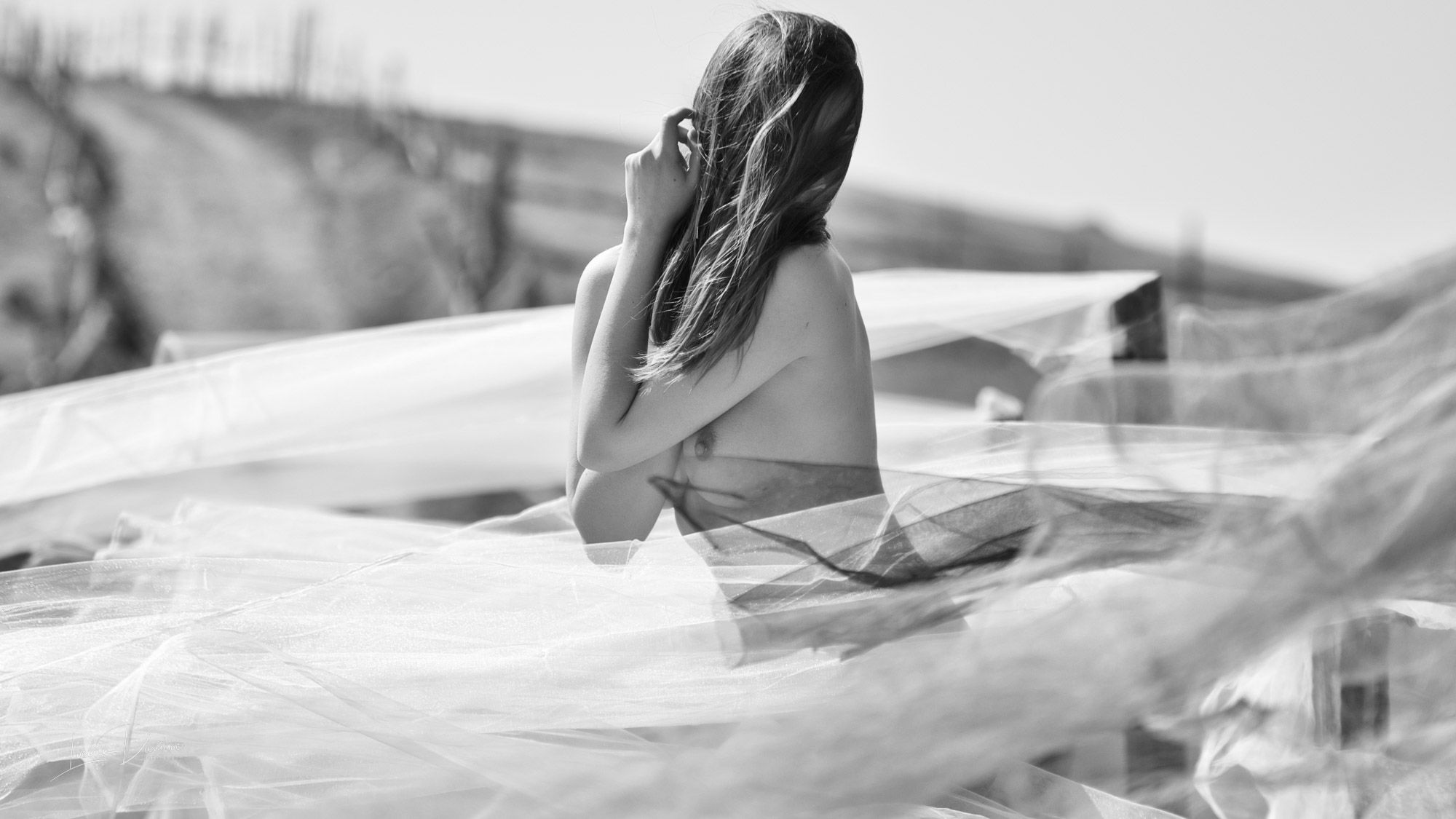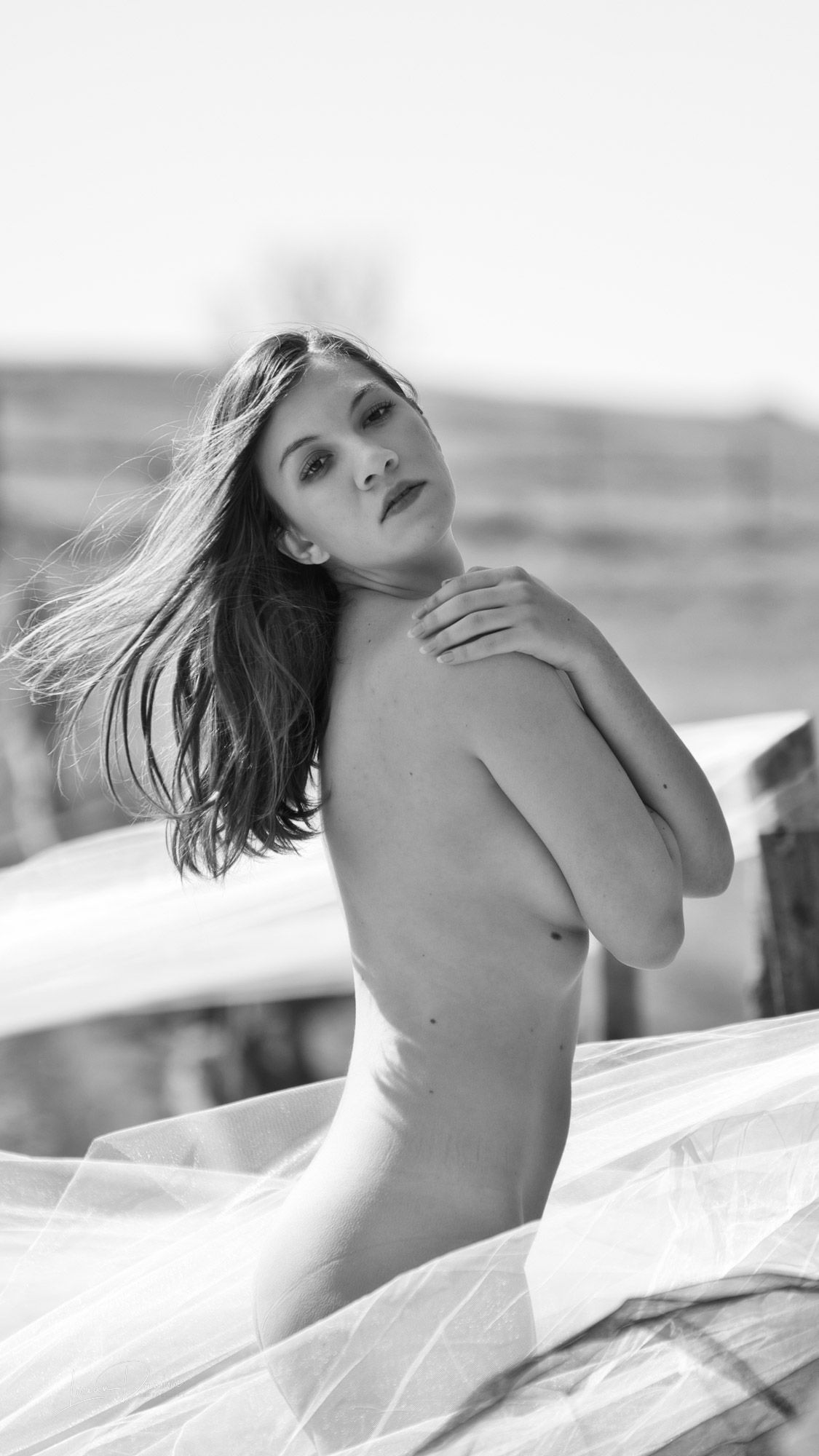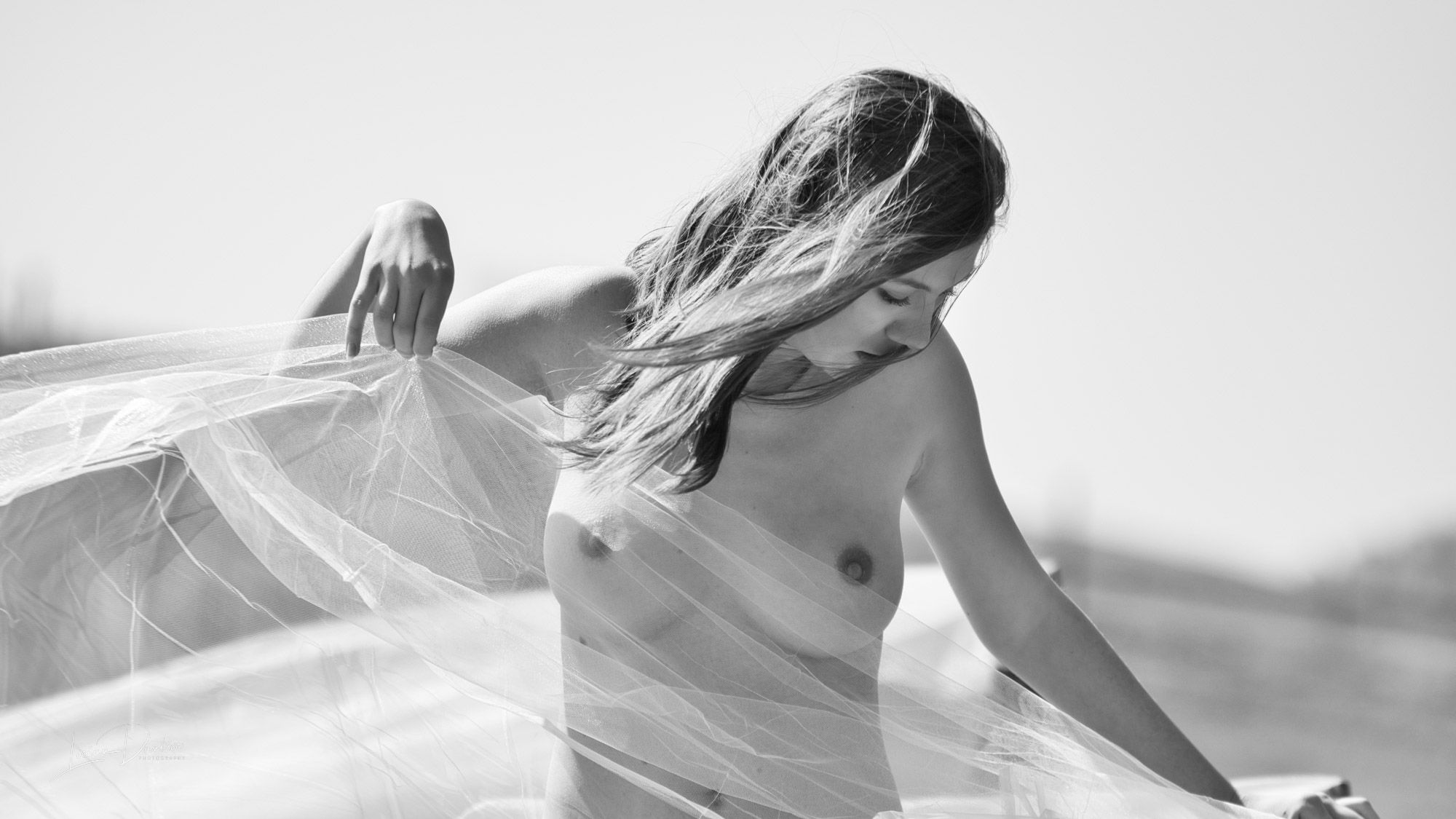 And then the pinch of colors...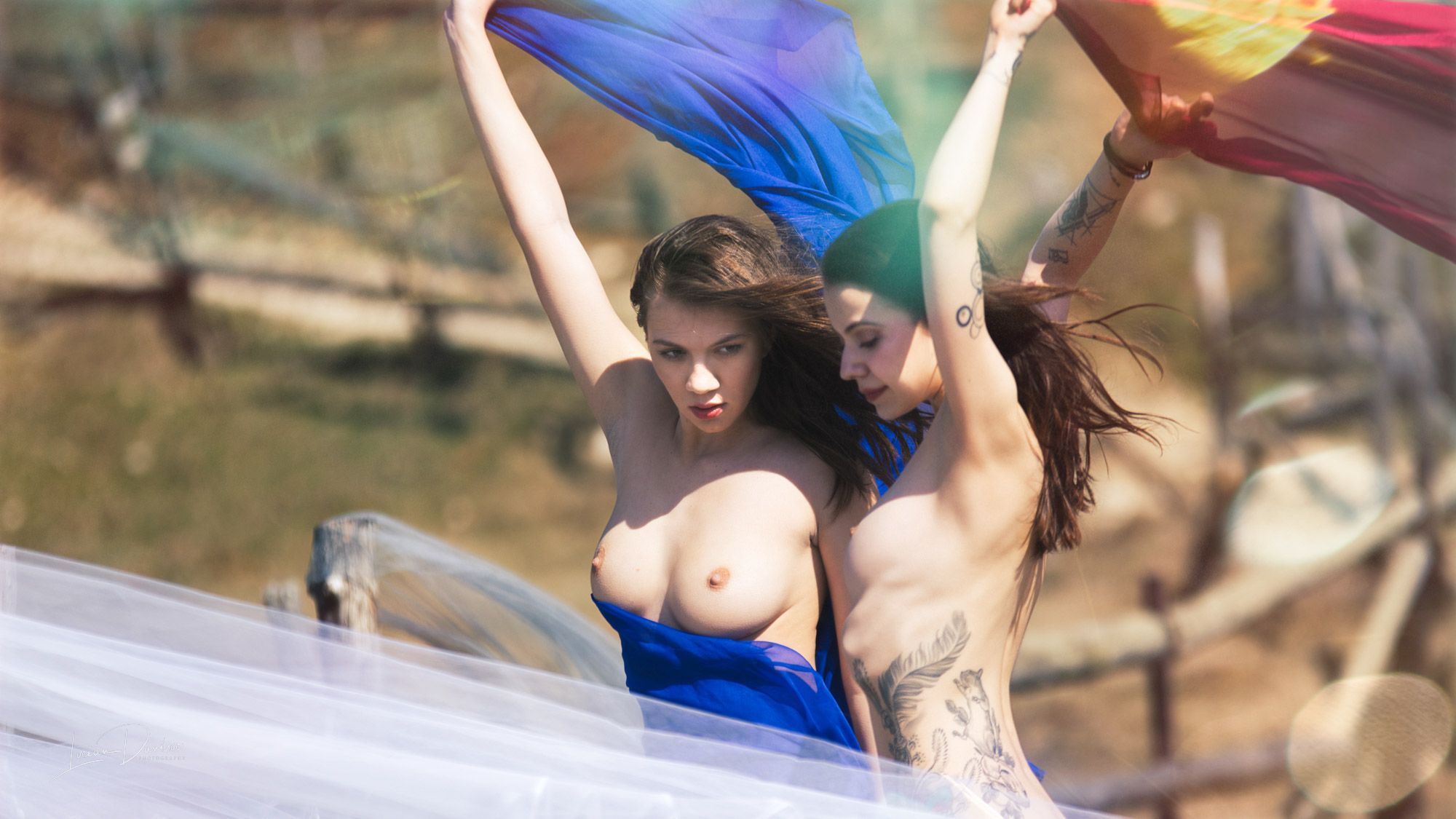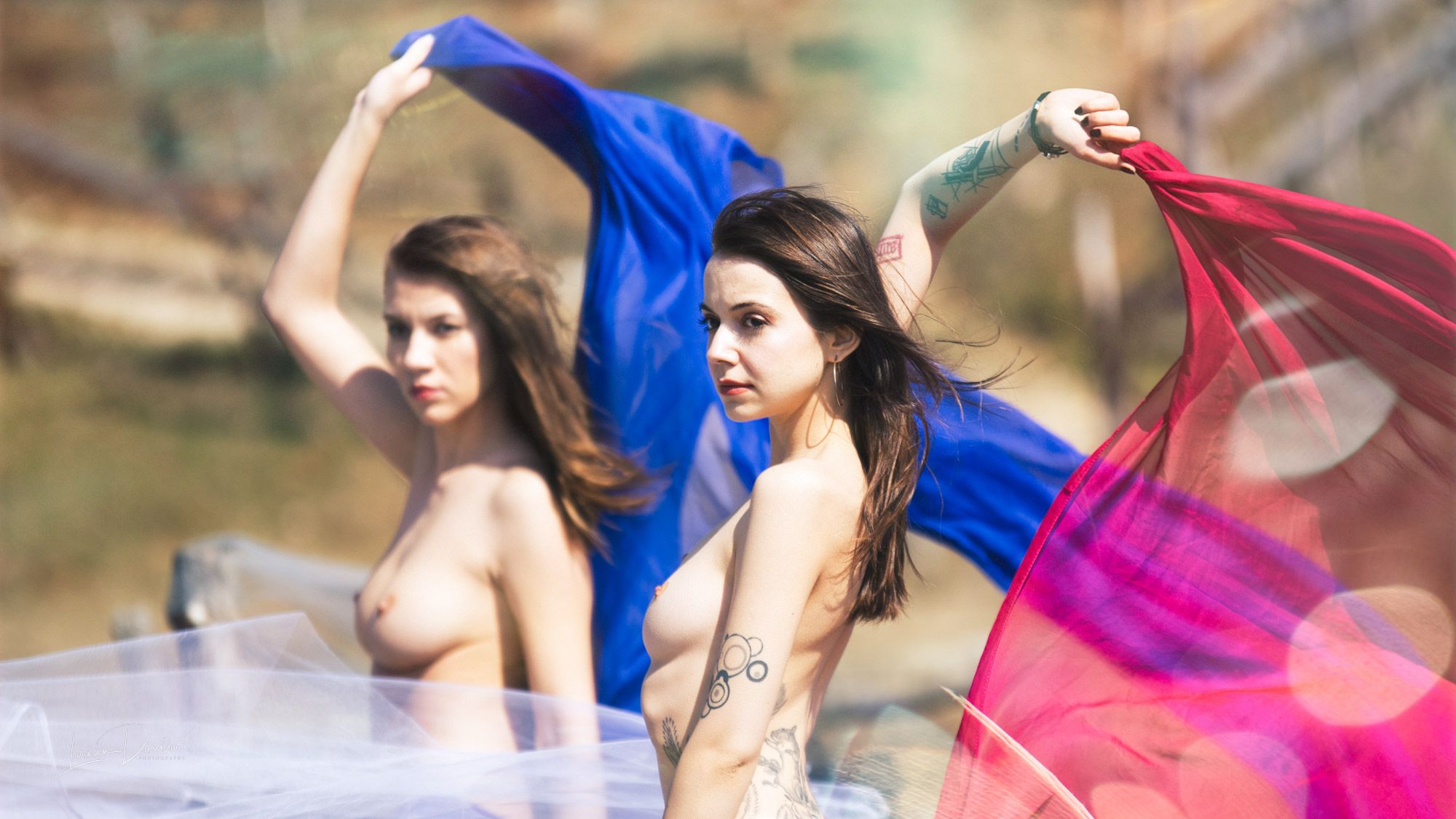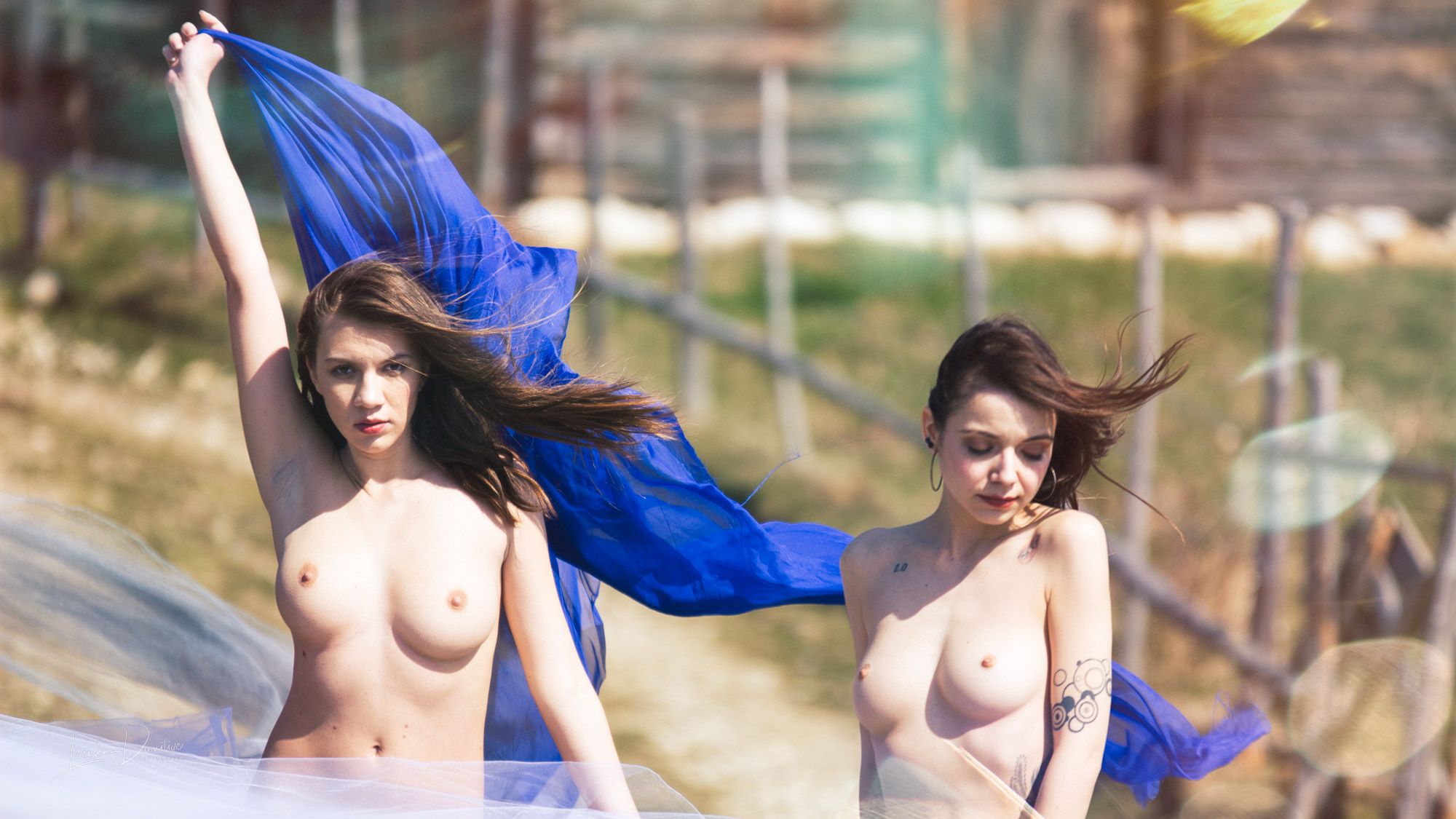 And since it was a hilltop shoot, of course we had wind and creative ideas...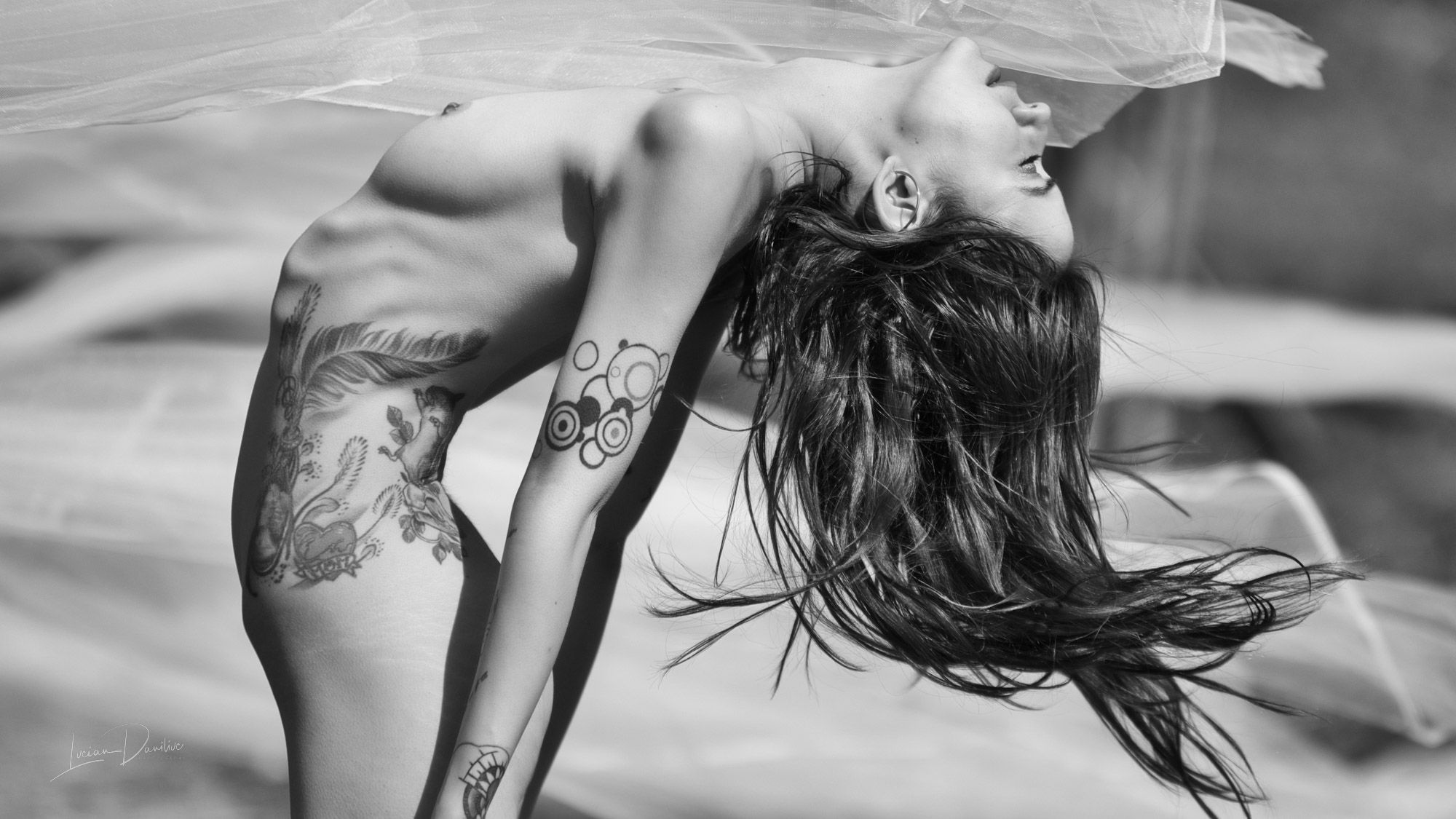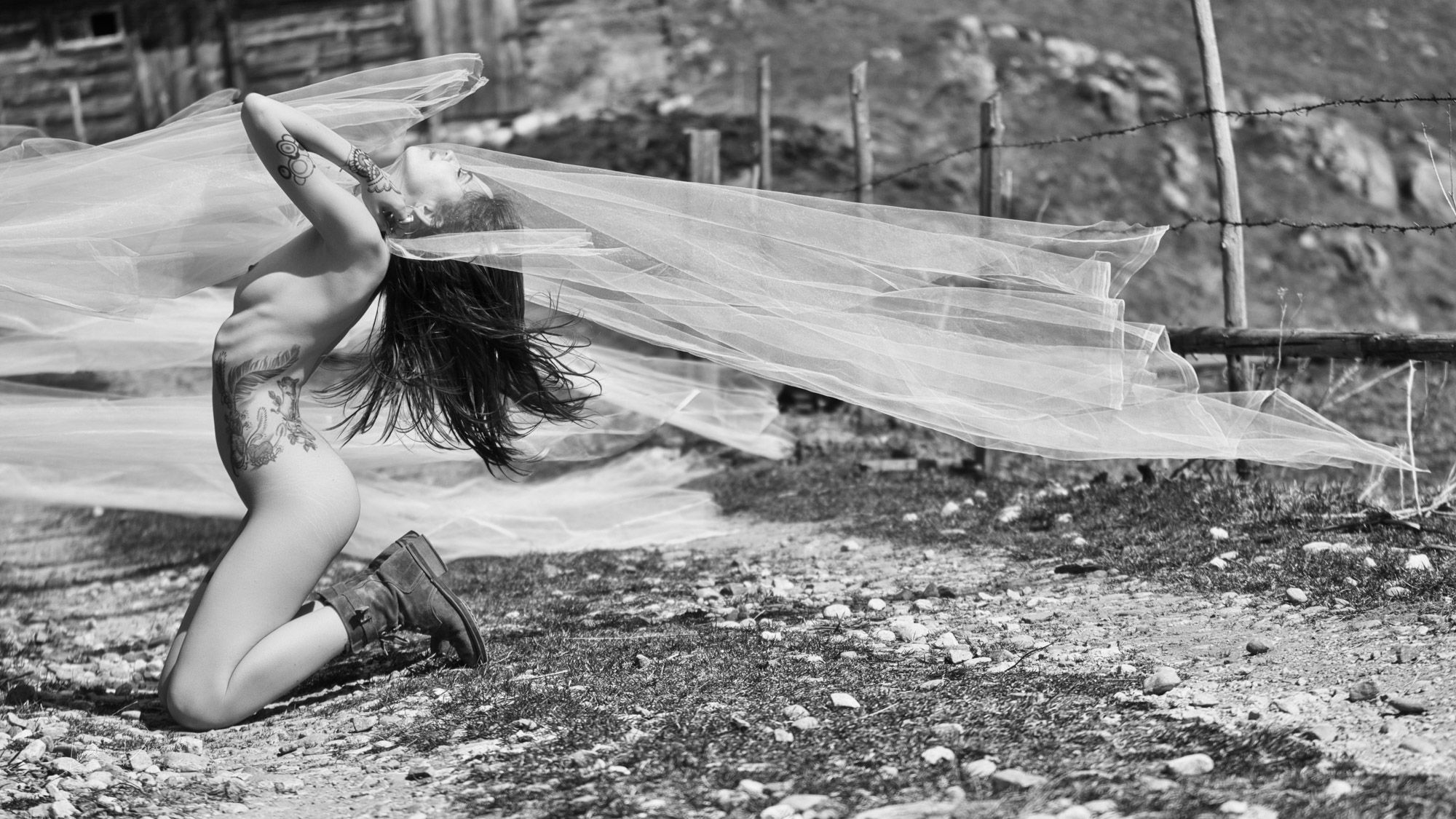 Only Saga could have pulled this off...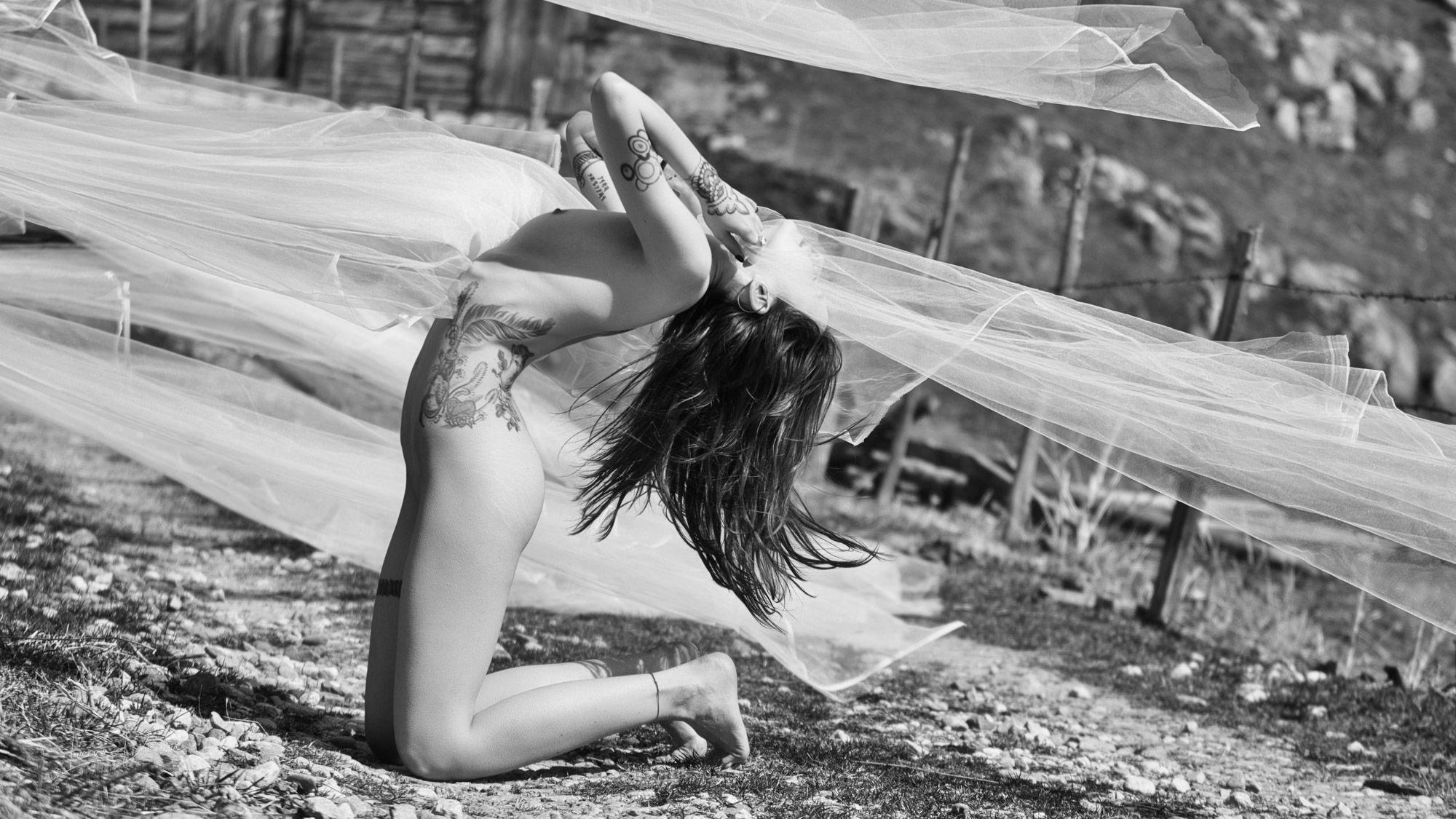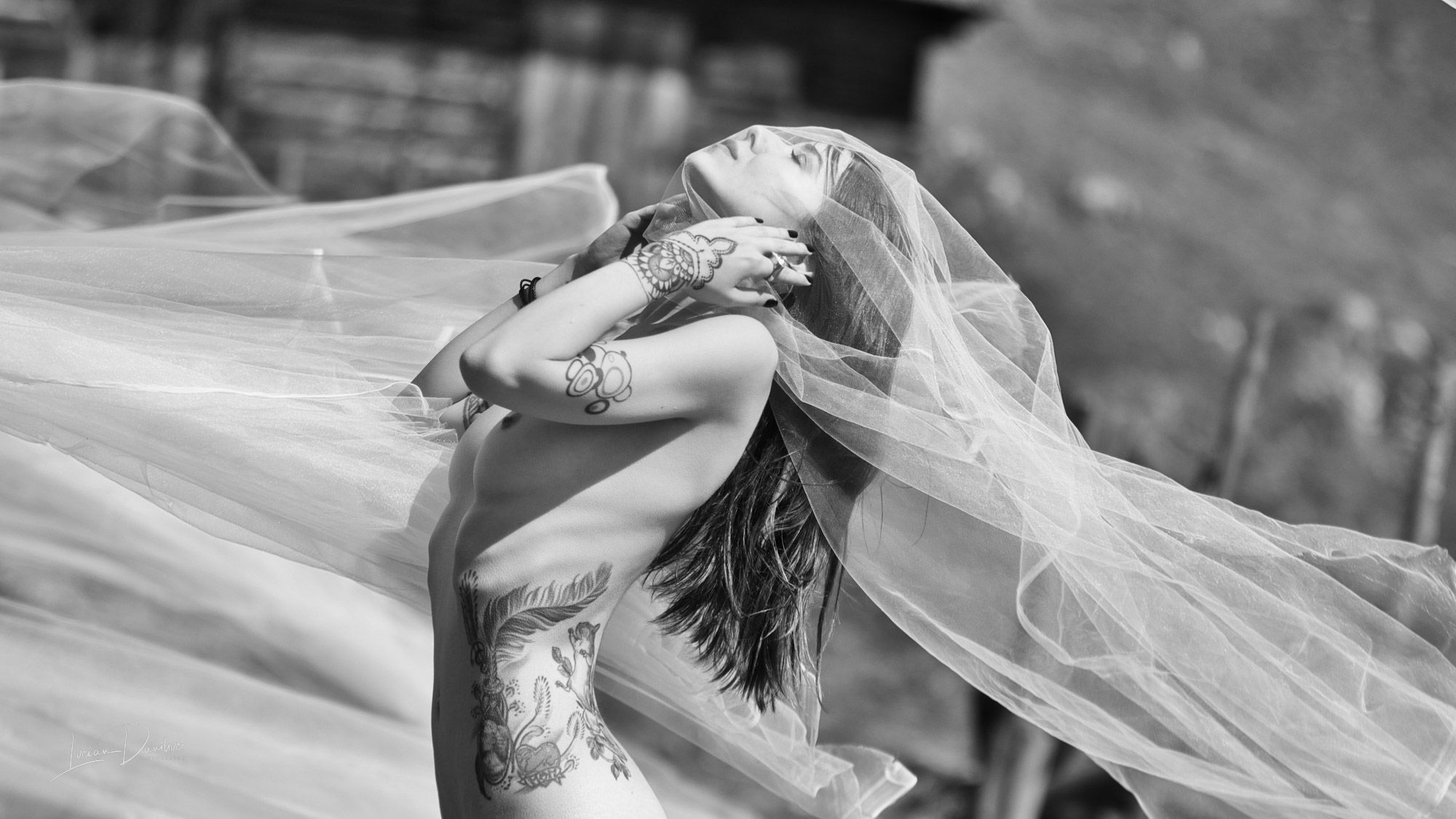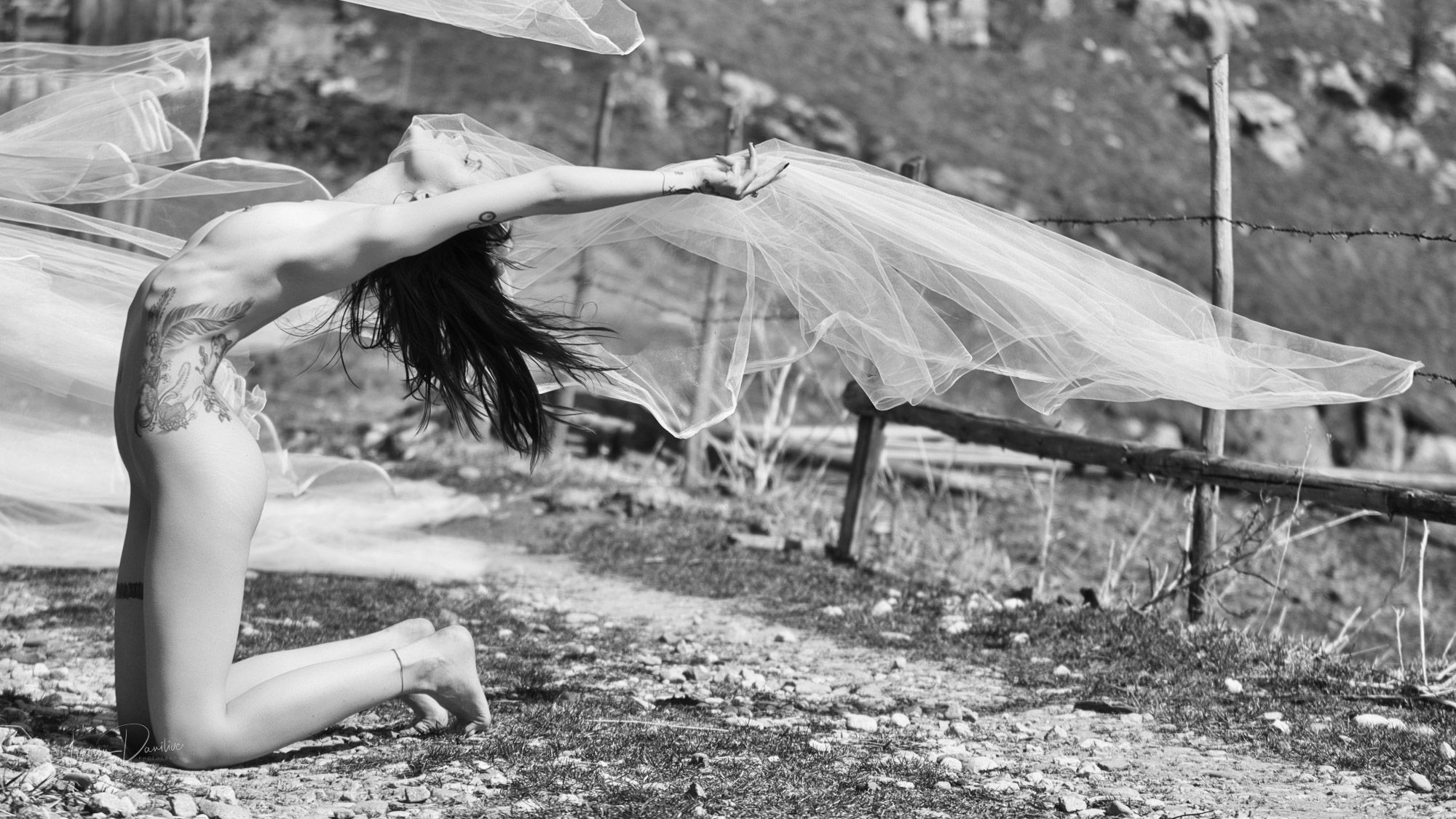 Yes, it was very cold.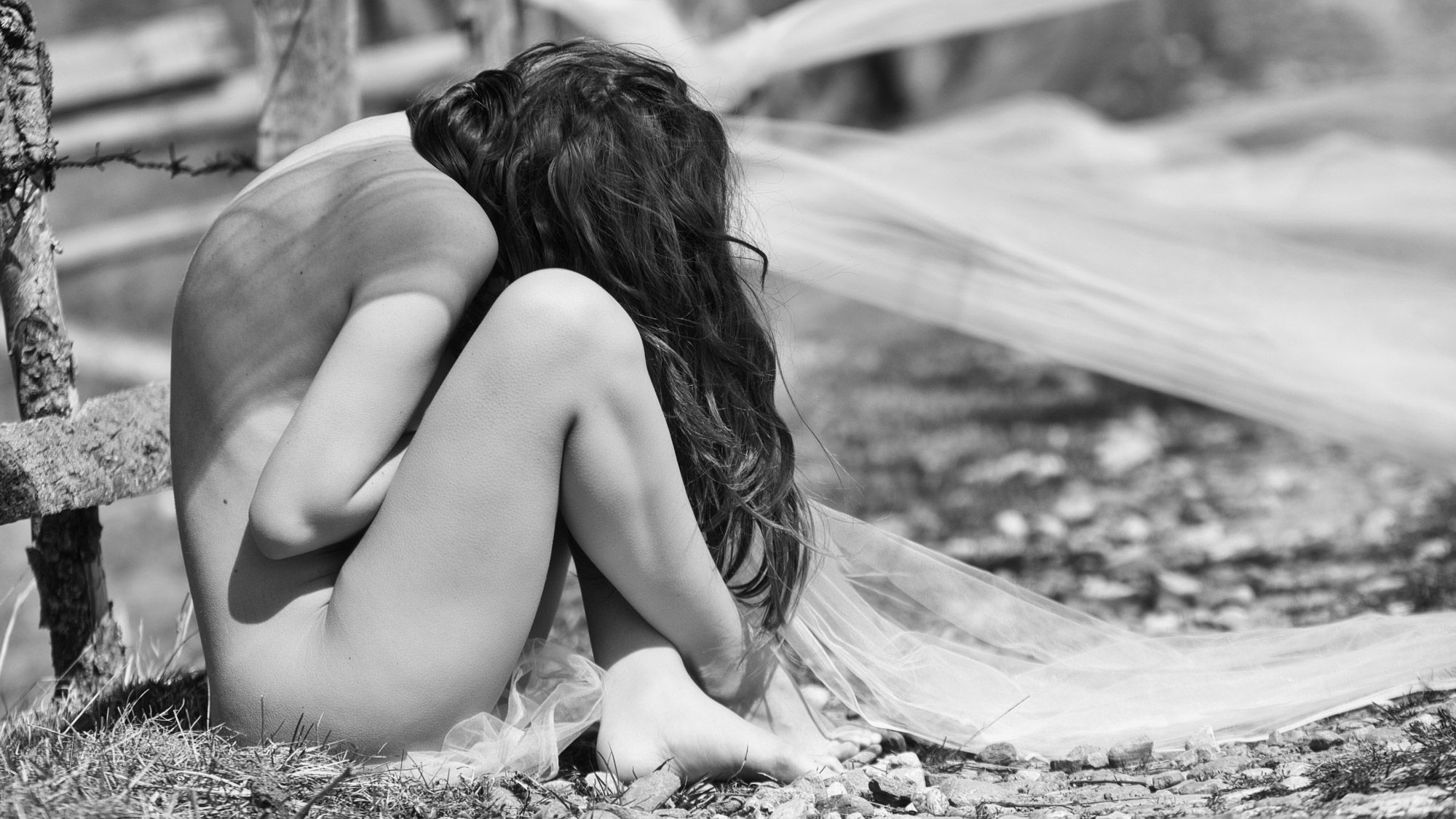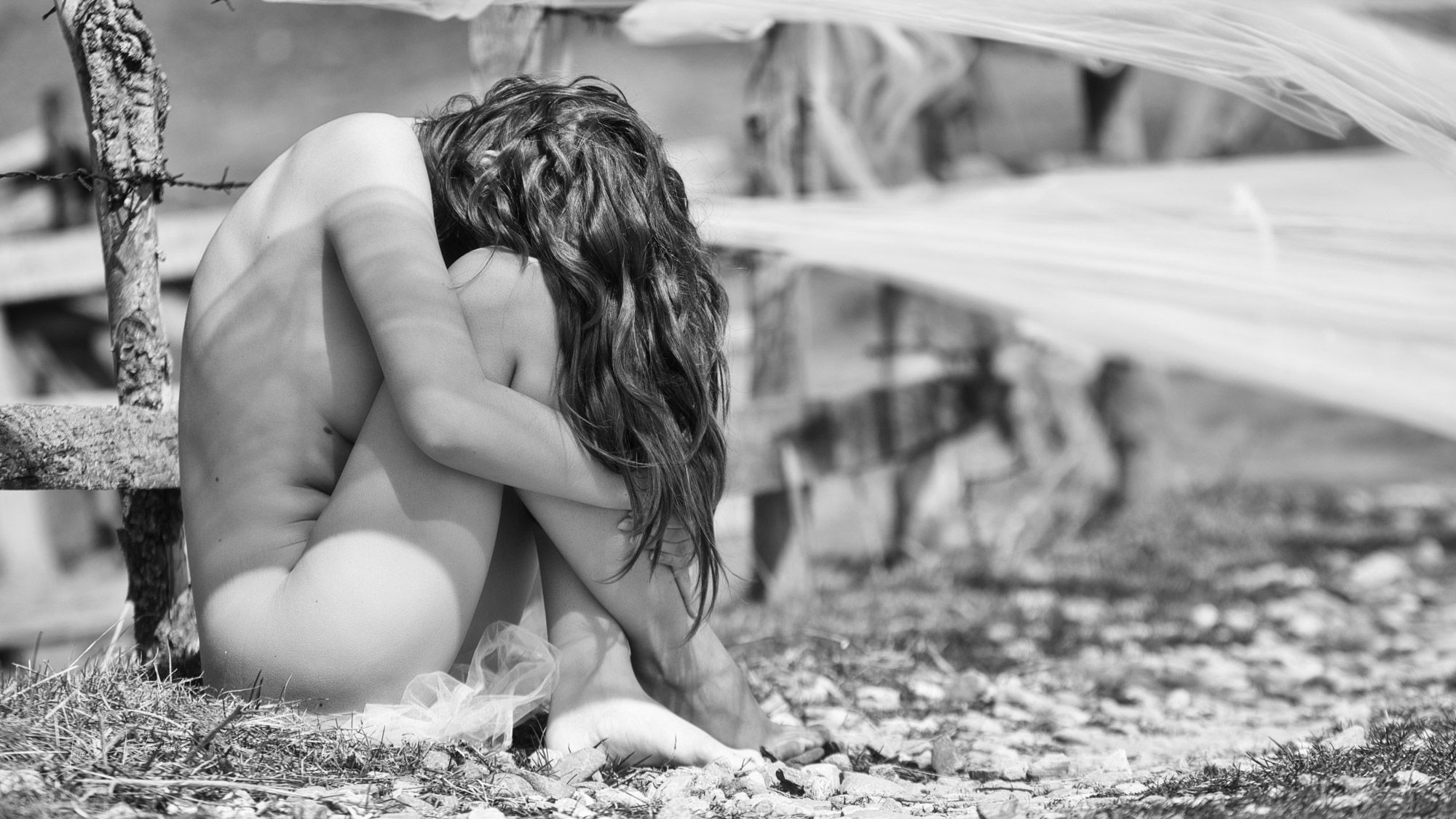 Just few moments later, in a rock field not very far away...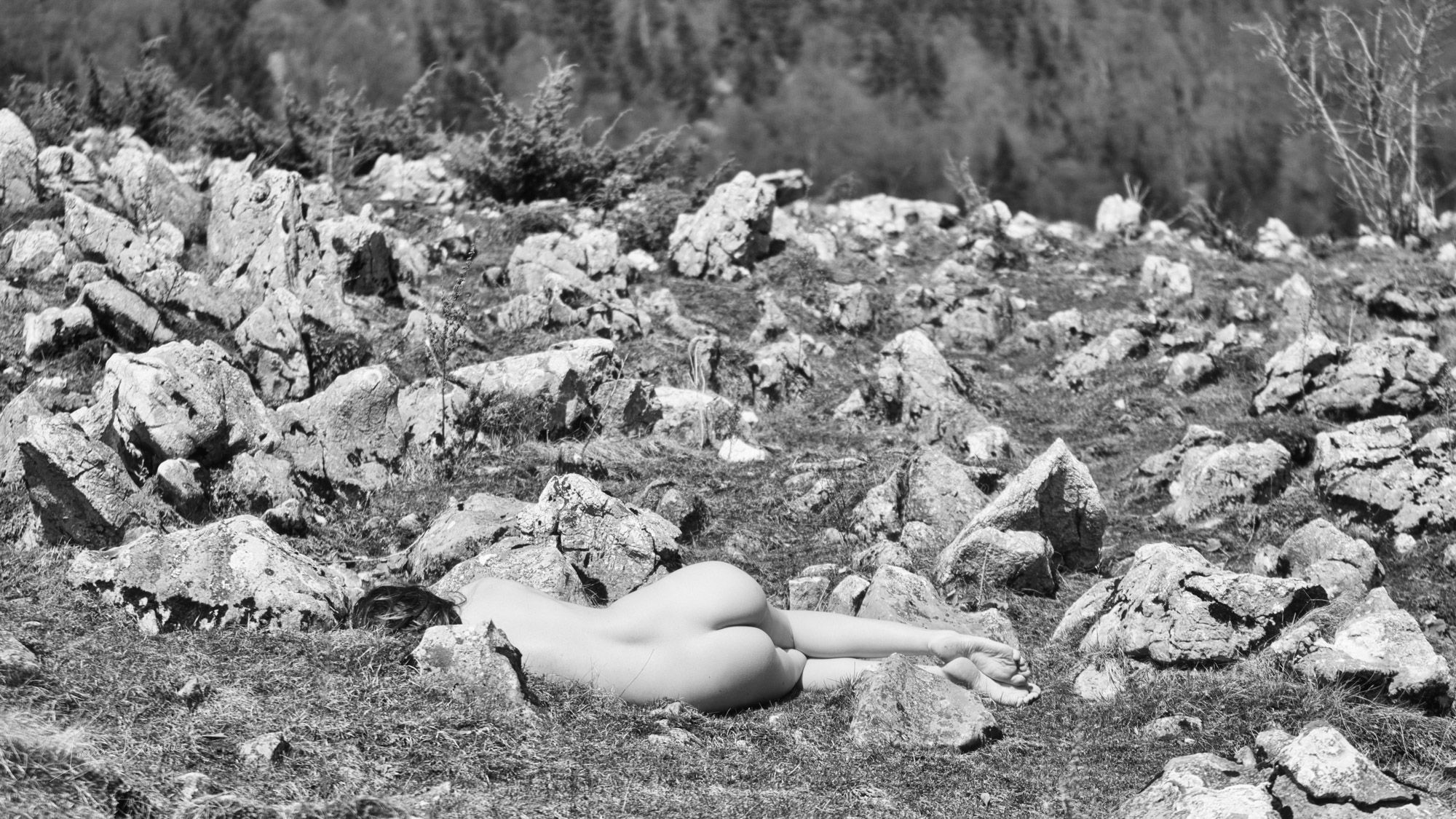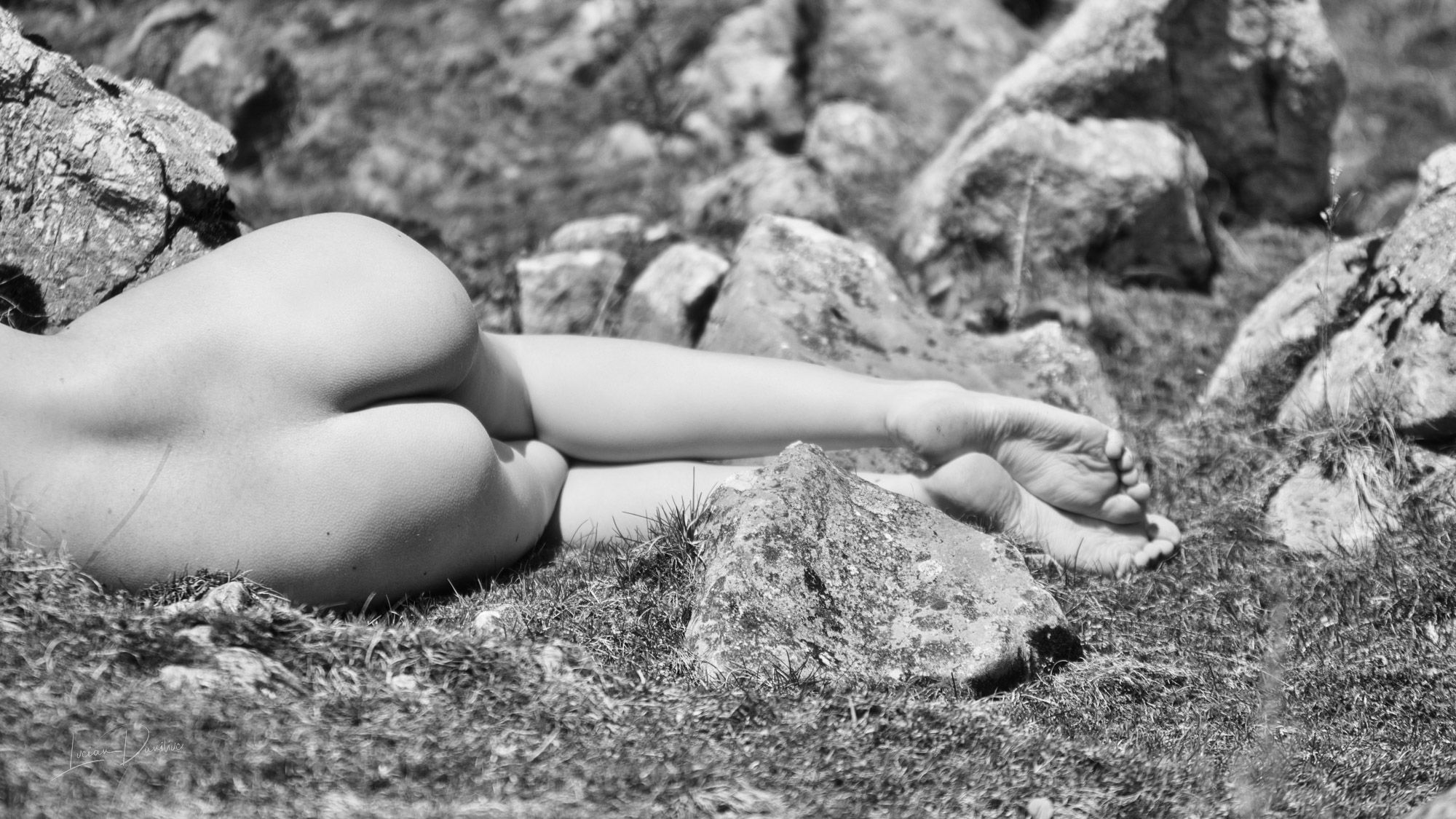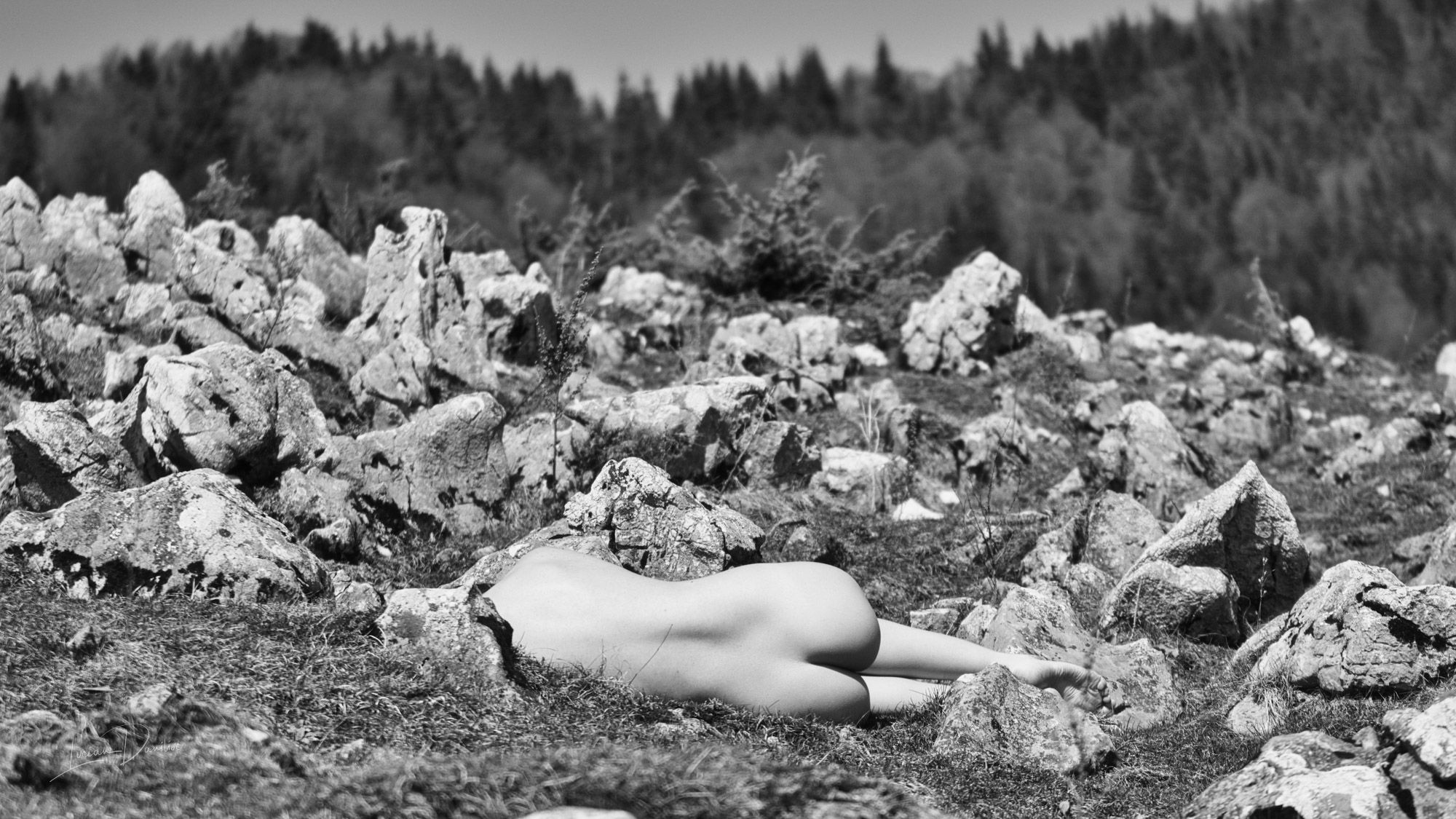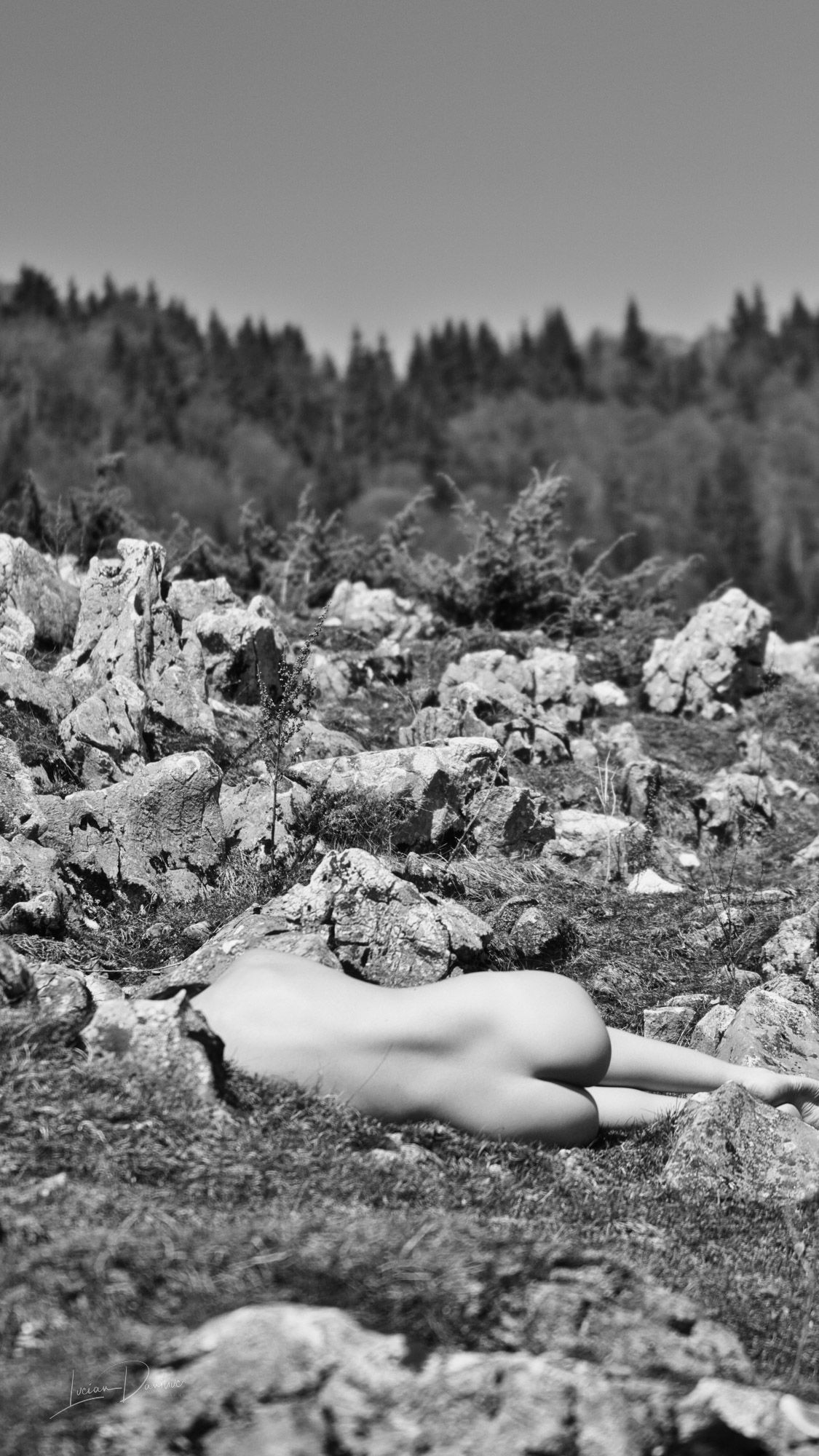 Thank you for watching.
Models: Mariana Diana & Saga Xux.
👆🏻 Check out their Instagram accounts for more of them.